Las Vegas Valley heating up before slight cool-down Sunday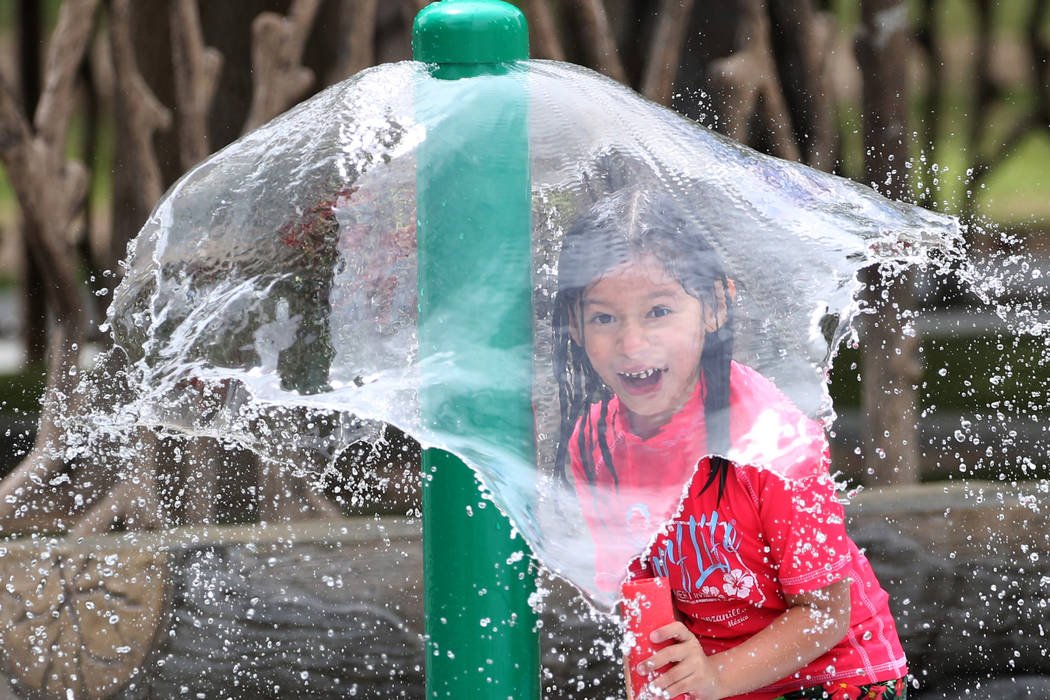 Temperatures in the Las Vegas Valley are expected to rise through the end of the week and into the weekend, according to the National Weather Service.
Thursday's high is forecast to be near 99 degrees, accompanied by a "little bit of gusty winds," weather service meteorologist Todd Lericos said.
Friday is expected to reach a high of 101, with an overnight low of 73, with Saturday's temperatures expected to top out at 102, with a low of 75.
Winds will be steady Saturday in the 15 to 18 mph range, and gusts as high as 30 to 40 mph, increasing the threat of wildfires in the afternoon in Southern Nevada, northern Arizona and the Colorado River Valley.
"We're really dry right now, and a lot of the fuels, which are the brush and everything in the area, are extremely dry," Lericos said. "With the heat and the low humidity plus the wind, if any brush fires start, they'll have a propensity to grow rapidly."
Temperatures in the valley are expected to cool slightly on Sunday, with a high of 97 and a low of 74, the service said.
Contact Briana Erickson at berickson@reviewjournal.com or 702-387-5244. Follow @brianarerick on Twitter.