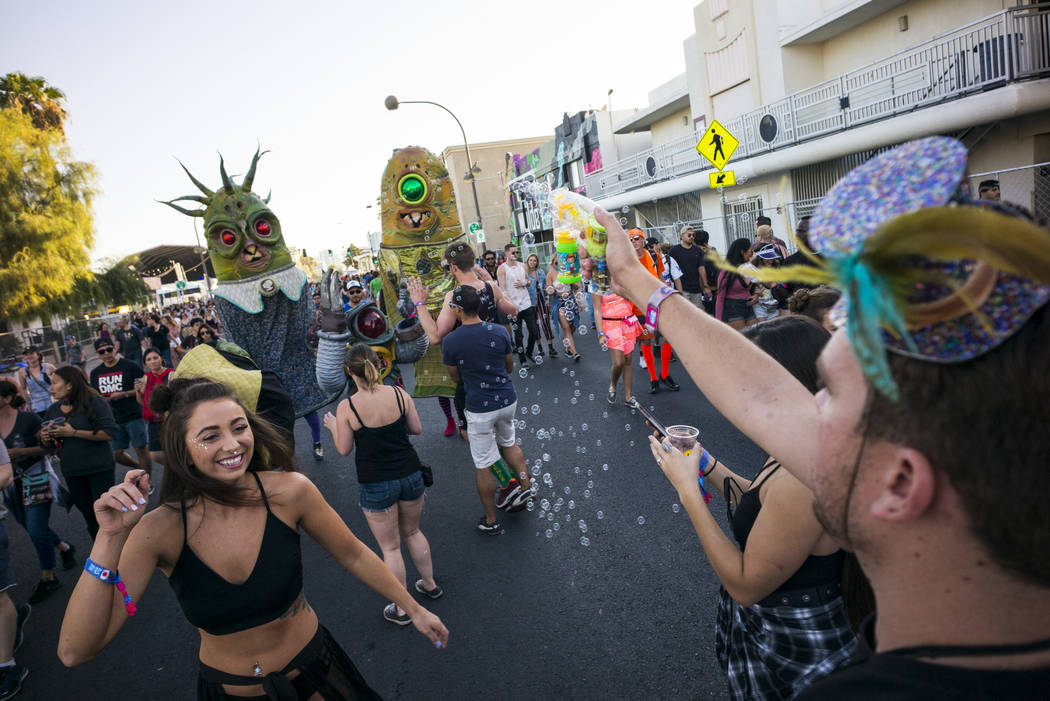 Life isn't the only thing that will be beautiful this weekend as fans of music and art swarm downtown Las Vegas. Festivalgoers and valley residents can expect mild, breezy weather this weekend, the National Weather Service said.
"We're looking pretty good for the weekend," meteorologist Todd Lericos said.
Temperatures Saturday afternoon reached 75 degrees before dropping to 57 overnight, Lericos said.
Sunday should bring lighter winds and warmer temperatures, Lericos said. The weather service forecasts a high of 78 degrees Sunday afternoon with temperatures dipping to 57 overnight.
And any rain in the area will likely stay far north of the valley, he said.
Southern Utah is seeing showers that should die out over St. George before reaching Las Vegas, Lericos said.
"It's going to be pretty much sunny."
Contact Kimber Laux at klaux@reviewjournal.com. Follow @lauxkimber on Twitter.