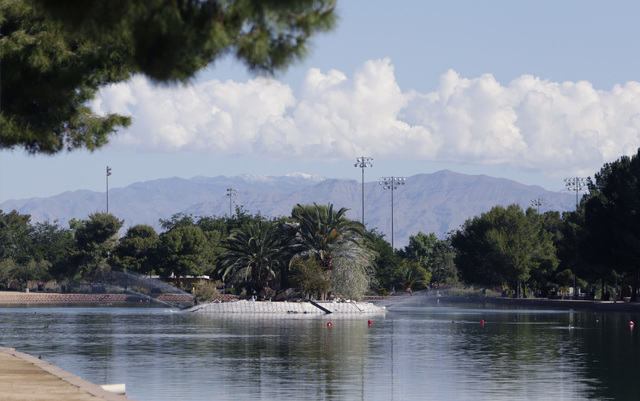 Temperatures are set to rise over the course of the week, but a weekend storm system may bring more rain and cooler days to the Las Vegas Valley.
Monday saw a high temperature of 81 degrees with a low of 58, National Weather Service meteorologist Clay Morgan said.
Temperatures are forecast to continue to climb over the next couple of days. Tuesday is expected to see sunny skies and reach 87 degrees with a low of 62, Morgan said. Temperatures could reach 90 degrees on Wednesday with partly cloudy skies, he said.
Another storm system will begin moving in to the valley Wednesday evening into Thursday, bringing wind speeds ranging from 20 to 25 mph and up to 35 mph gusts, Morgan said. Thursday's expected high is 84 degrees, he said.
"The wind brings cooler air, and showers are next," Morgan said.
On Friday, there is a 20 percent chance of rain with a low of 70 degrees.
Saturday promises only a slight chance of rain, the weather service said.
Contact Raven Jackson at rjackson@reviewjournal.com or 702-383-0381. Follow @ravenmjackson on Twitter. Contact Max Michor at mmichor@reviewjournal.com or 702-383-0381.Find @MaxMichor on Twitter