Rain and near-normal temperatures expected in Las Vegas Valley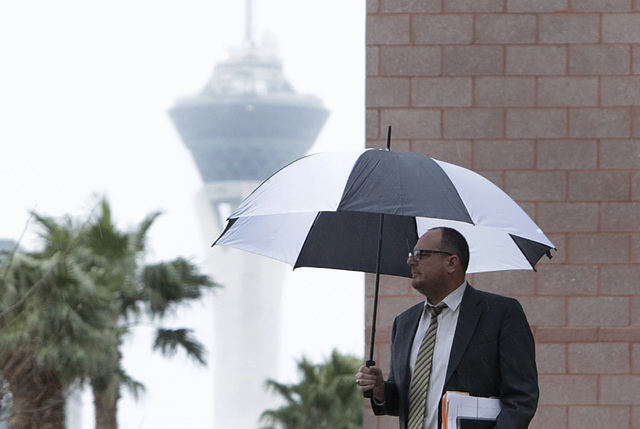 Rain and wind are expected in the Las Vegas Valley this week, according to the National Weather Service.
Tuesday will be partly to mostly cloudy with a high of 82 degrees, which is 10 degrees above normal, according to meteorologist Chris Outler. There is a slight chance for rain in the valley, but showers are mostly expected over the mountains. Southwest winds between 20 and 25 mph should be expected in the afternoon and evening, Outler said.
Temperatures return to near-normal with a 70 degree high Wednesday, according to the weather service. There is a 60 percent chance for showers in the afternoon and evening and winds similar to Tuesday.
Thursday's forecast high is 70 degrees and there is a 30 percent chance for showers, Outler said. Winds are expected to be lighter but will increase over the weekend.
Friday and Saturday will have highs of 74 and 71 degrees, respectively.
Contact Lawren Linehan at llinehan@reviewjournal.com or at 702-383-0381. Follow @lawrenlinehan on Twitter.