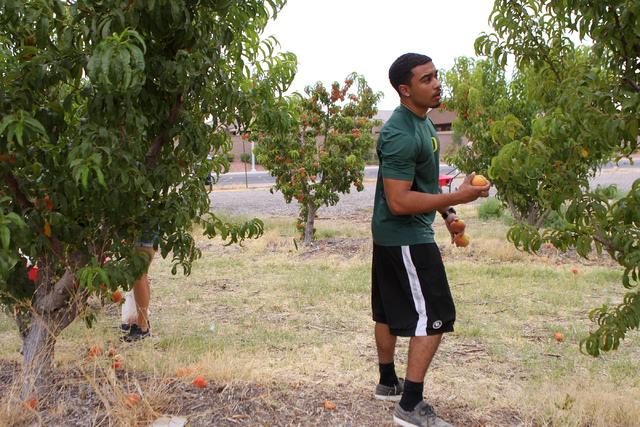 Rain hasn't touched down in the valley so far, but a 30 percent chance for showers will persist overnight, according to the National Weather Service.
Weather models were showing cloudy, cool conditions with light activity in the northwest valley Tuesday evening, but dry air in the lower levels of the atmosphere has kept rain from reaching the ground, weather service meteorologist Clay Morgan said.
The weather service forecast chances for rain to continue overnight, with a slight chance of thunderstorms after midnight.
Chances for rain and thunderstorms Wednesday are predicted to drop to 20 percent, which means a gradual warm-up through the end of the week, Morgan said.
Wednesday is expected to be partly cloudy with high temperatures in the low 90s and south winds between 10 and 15 mph.
Thursday and Friday will see similar conditions as moisture moves out of the valley and high temps climb to the mid- and upper 90s, Morgan said.
Temperatures should peak in the low 100s by Saturday, Morgan said.
Contact Cassandra Taloma at ctaloma@reviewjournal.com or 702-383-0381.