Rain-swollen Muddy River floods parts of Moapa Valley
September 26, 2014 - 8:18 pm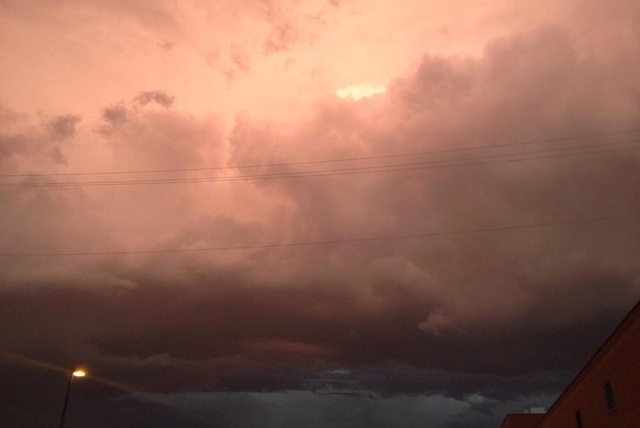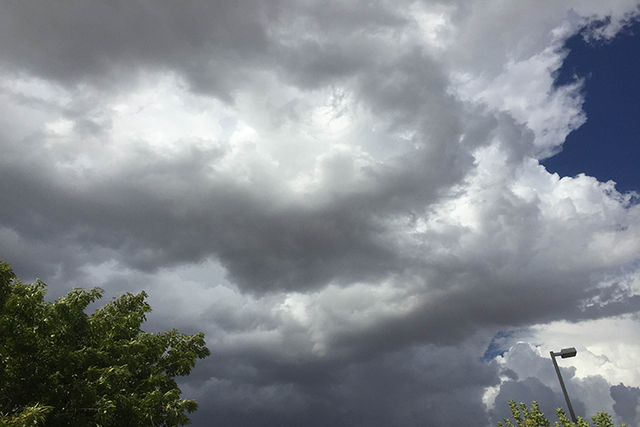 Friday night storms left parts of Moapa Valley under water, according to the National Weather Service.
The Muddy River in Moapa swelled to 12 feet in less than 90 minutes Friday after intense rainfall on the east side of the Sheep Mountain Range, near Coyote Springs and U.S. Highway 93. That was just after 8 p.m., right before heavy storms were expected to roll into the Moapa area, the weather service said. About three-quarters of an inch of rain fell on Moapa and on the Las Vegas Valley.
The last time the river flooded and damaged roads Sept. 8, the river crested at 9 feet. It was measured at less than a foot high before Friday's flood.
Weather service meteorologist Reid Wolcott said the storms were expected to last into this morning and would also affect Glendale, Logandale and Overton.
State Route 168 was closed due to flooding about 6 p.m. Friday, and the same stretch of Interstate 15 that was hit by flooding Sept. 8 could be hit again, weather service meteorologist Chris Stumpf said.
Regional Flood Control District spokeswoman Erin Neff said the district was using social media and local authorities to warn people of the high water.
"Fire stations in those towns are mobilizing on the ground," Neff said late Friday. "There is a massive effort to keep people safe."
Las Vegas also saw heavy rain and thunderstorms that caused a Friday night power outage in Henderson and a flash flood warning for Boulder City.
A flash flood watch for Southern Nevada was expected to end at 11 a.m. today.
The Henderson power outage, which was attributed to the weather, affected at least 2,000 people Friday evening.
An uptick in stormy conditions was expected early today, but the wind, rain and hail should taper off by midmorning.
Mostly clear skies with breezy conditions will make for a cool afternoon. Wolcott said Las Vegas can expect dry conditions and temperatures in the mid- to-high 80s into the middle of the week.
Review-Journal writer Cassandra Taloma contributed to this report. Contact Kimber Laux at klaux@reviewjournal.com or at 702-383-0391. Find her on Twitter: @lauxkimber.