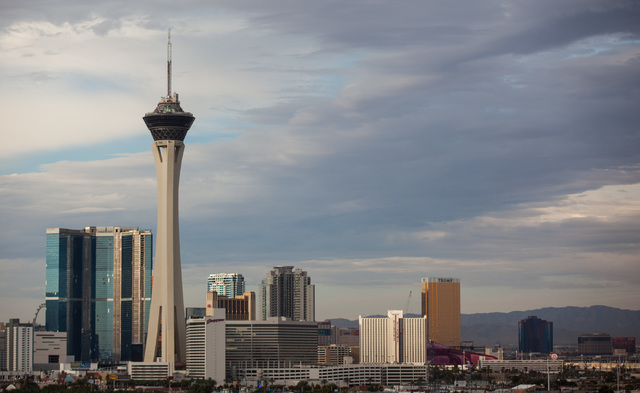 Rain, wind and a drop in temperatures are expected this week in the Las Vegas Valley, according to the National Weather Service.
Tuesday and Wednesday will have highs of 66 degrees, which is about 10 degrees above normal, meteorologist Stan Czyzyk said.
Thursday will have a high near 67 degrees and winds will pick up in the evening as a storm moves into the valley.
"It could get quite gusty at night," Czyzyk said about the expected 25-35 mph winds.
There is a 60 percent chance of rain Friday and the high will be near 61 degrees, according to the weather service.
Temperatures drop to about 5 degrees below normal Saturday as the storm moves out and cooler air moves in. The high will be near 49 degrees, Czyzyk said.
Contact Lawren Linehan at llinehan@reviewjournal.com or at 702-383-0381. Follow @lawrenlinehan on Twitter.