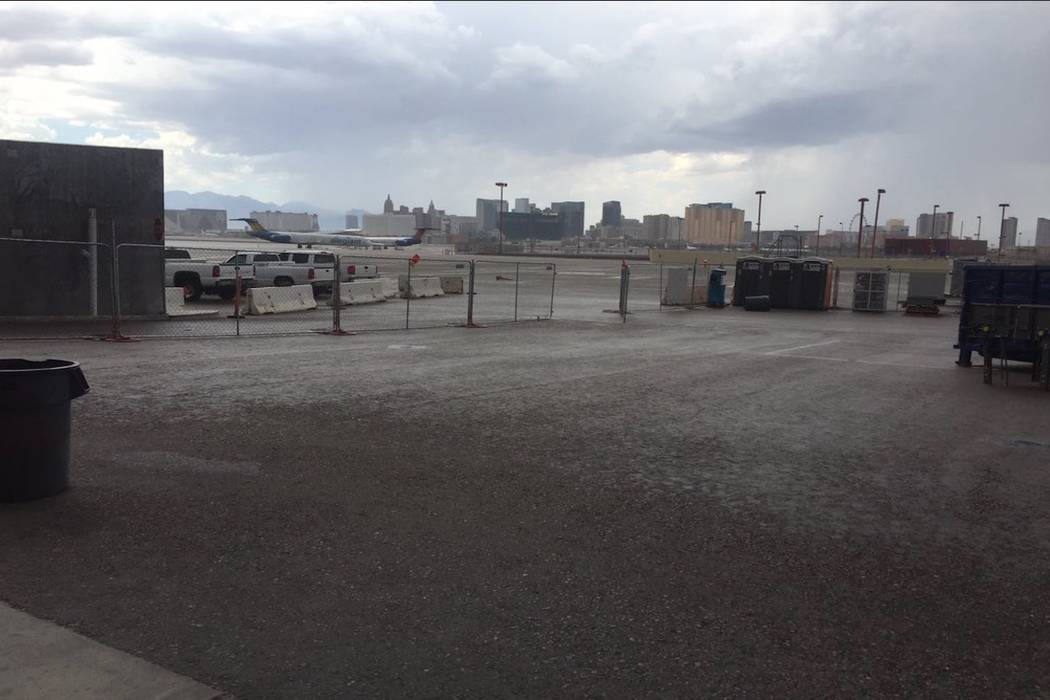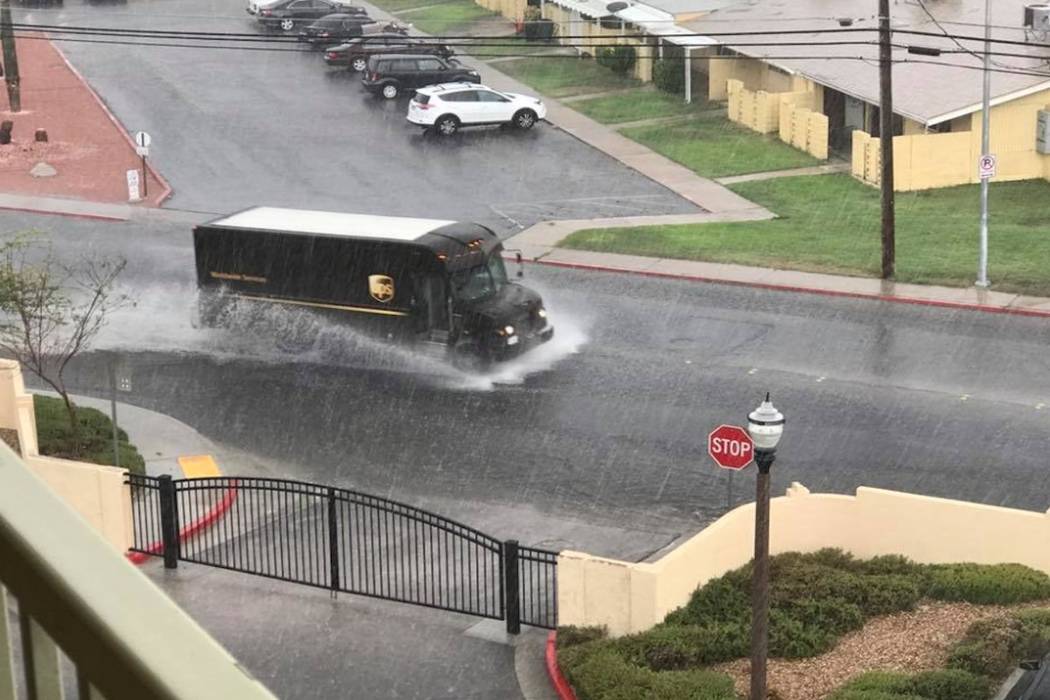 The National Weather Service issued a severe thunderstorm warning that ended 3:30 p.m. and a flood advisory for the Las Vegas Valley that expired 6:45 p.m. Monday.
The storm affected mostly the valley's southwest and northwest regions, Boulder City and southeastern Las Vegas. The weather service received widespread reports of wind gusts as high as 60 mph in Henderson.
"The southwest valley got a good amount of rain in about half an hour," meteorologist Alex Boothe said. The region got more than a half an inch of rain.
Most of the precipitation has been pushed off to Lincoln County, but it is possible that it will return to the valley, meteorologist Todd Lericos said.
The weather service advises people not to drive over large puddles, as roads may have experienced erosion due to the storm and cars can get stuck.
Flights at McCarran International Airport were delayed Monday afternoon by 46 minutes to an hour and more because of strong winds.
No major damage or injuries had been reported as of Monday evening.
A utility pole caught fire at 2000 S. Maryland Parkway about 5:45 p.m., most likely because of a lightning strike, Las Vegas Fire Department spokesman Tim Szymanski said. The pole fell to the ground and was ruined, though there were no injuries or damage to property other than the pole itself.
"You're going to see a lot more of this now that monsoon season has started," he said. "It's the first of many."
Contact Bianca Cseke at bcseke@reviewjournal.com or 702-383-0381. Follow @biancacseke1 on Twitter.