Slight chance of rain in Las Vegas Valley on Tuesday
August 22, 2017 - 8:10 am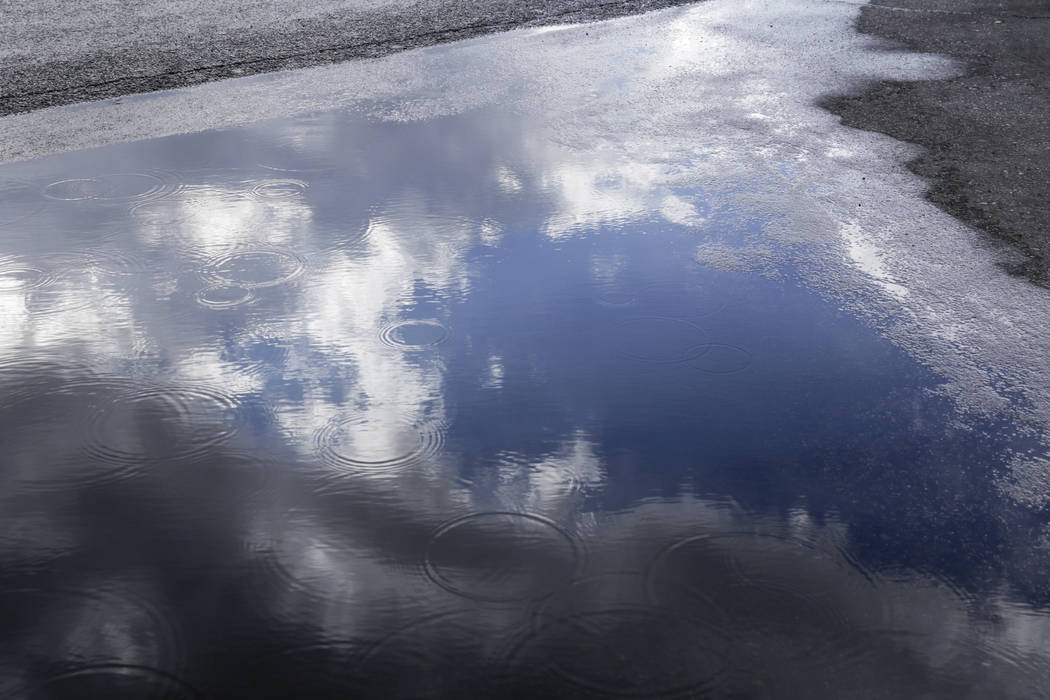 Temperatures in the Las Vegas Valley are expected to be "hotter than normal" heading into the weekend, according to the National Weather Service.
Tuesday's high reached 100 degrees, and Wednesday and Thursday are expected to be the same, meteorologist Ashley Allen said. Wednesday will also see a 10 percent chance of thunderstorms. No more chances for rain are expected through the rest of the week, the weather service said.
Friday will jump to a high of 105 degrees; Saturday, 107 degrees; and Sunday, 109 degrees.
Record high temperatures for this weekend are from 109 to 110 degrees, meteorologist Alex Boothe said.
"We will be inching close to those temperatures on Sunday and Monday," he said.
The nighttime lows of the week should remain in the lower 80s, the weather service said.
Winds are expected to be light, under 10 mph, Allen said.
Review-Journal reporter Bianca Cseke contributed to this article. Contact Isabelle Delgado at idelgado@reviewjournal.com or 702-383-0381. Follow @izzydd_ on Twitter.