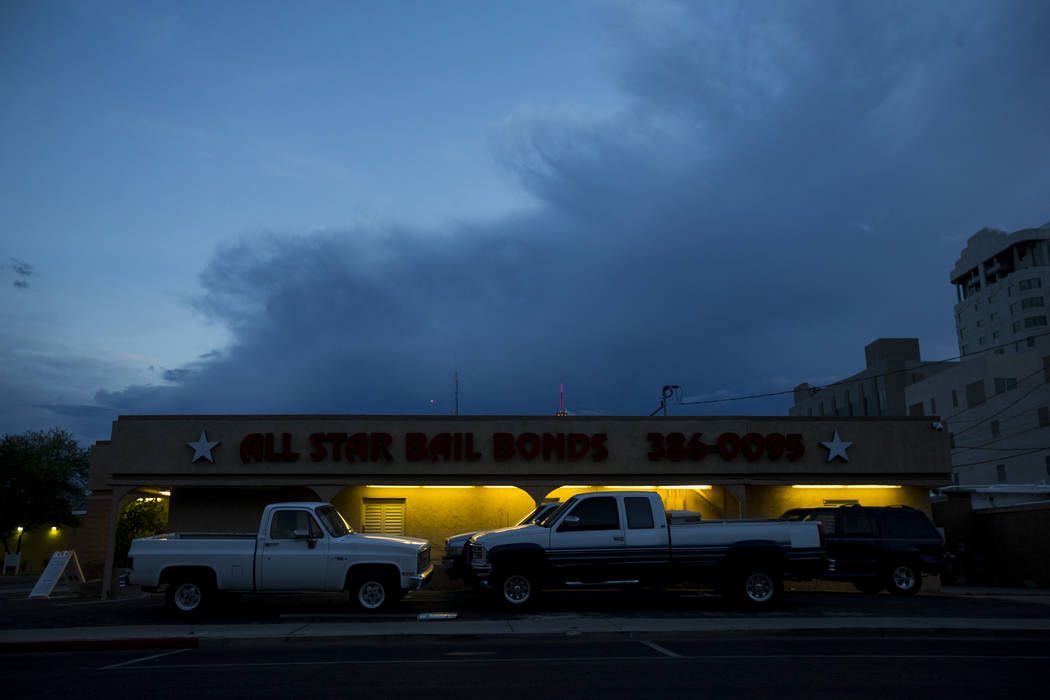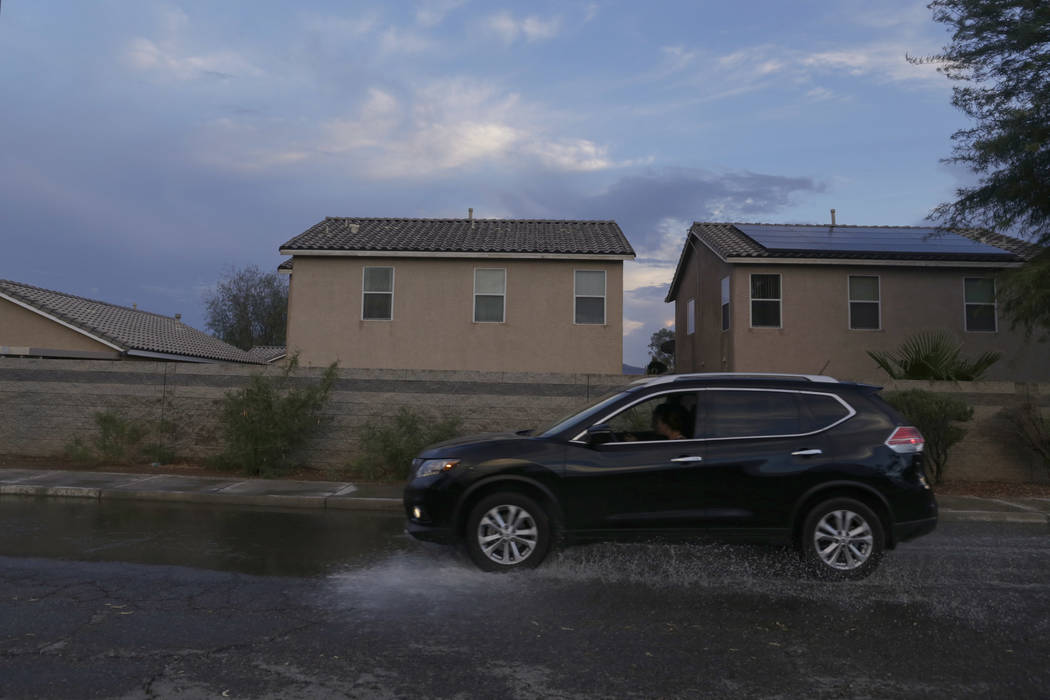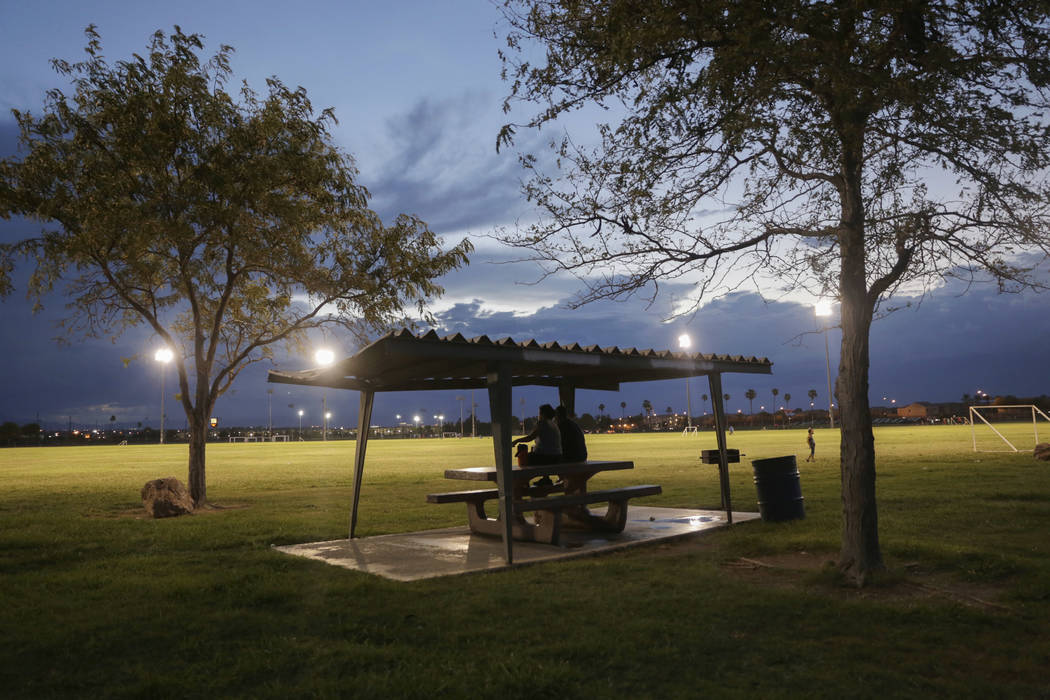 The National Weather Service issued a flash flood warning for the Gold Butte area Wednesday evening and a thunderstorm warning for the eastern valley.
The thunderstorm warning ran until 7 p.m. across the eastern valley.
Storms on Wednesday evening were capable of heavy rains, hail and gusty winds, the weather service said.
As of 7 p.m., over 3,500 people were without power in Clark County due to storms, Nevada Energy reported.
Chance of rain Thursday is between 20 and 30 percent, the weather service said, and chance of rain Friday is about 20 percent.
The high Wednesday hit 107 degrees, meterologist Caleb Steele said. Highs for Thursday and Friday should reach 97 and 99, respectively.
The flood warning in Gold Butte ran from 5 to about 7 p.m., the weather service said.
Contact Isabelle Delgado at idelgado@reviewjournal.com or 702-383-0381. Follow @izzydd_ on Twitter. Rachel Hershkovitz contributed to this report.