Strong winds whip Las Vegas Valley — PHOTOS
Updated June 11, 2017 - 7:09 pm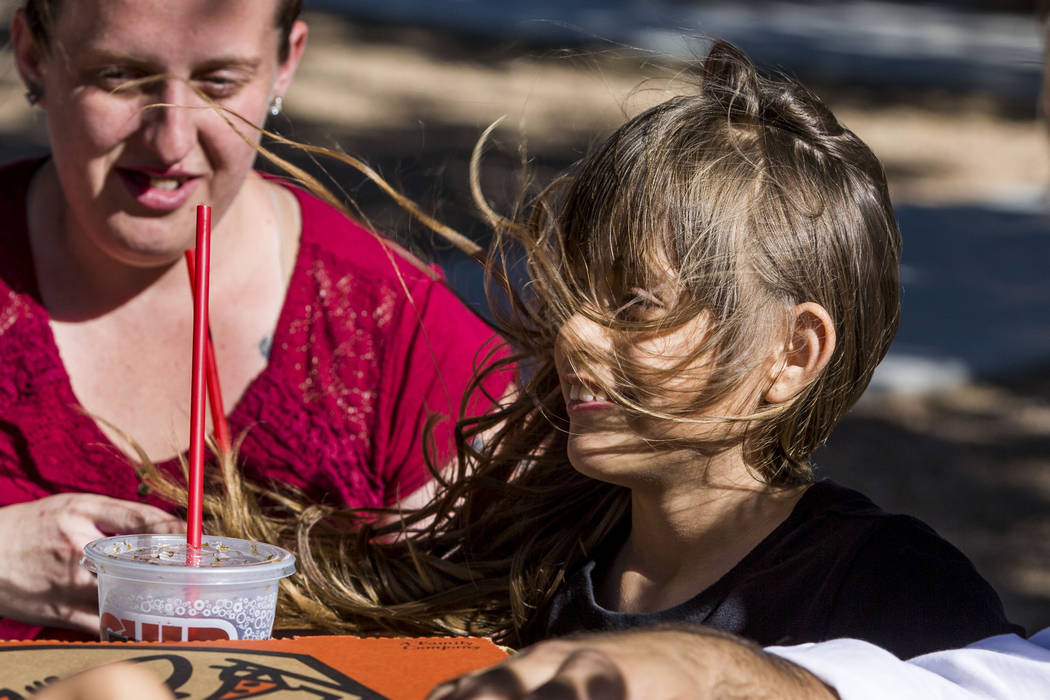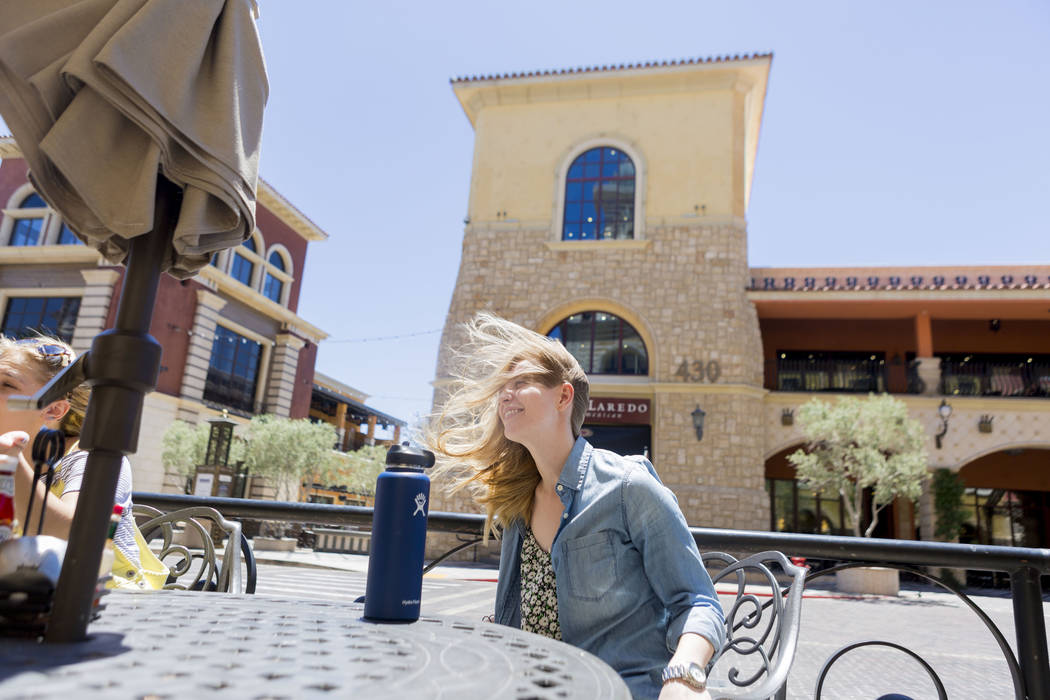 Strong winds spurred warnings Sunday from the National Weather Service and Las Vegas Fire Department.
No major damage had been reported as of Sunday evening, although afternoon winds, estimated to reach 50 to 60 mph, did cause a fire involving several eucalyptus trees behind the Bellagio to spread quickly before Clark County Fire Department crews extinguished it at about 6 p.m.
Weather service meteorologist Barry Pierce said he expected winds to slow to 20 mph by Monday.