Summer arrives in Las Vegas Valley with sizzling 113-degree high
Updated June 21, 2018 - 7:42 pm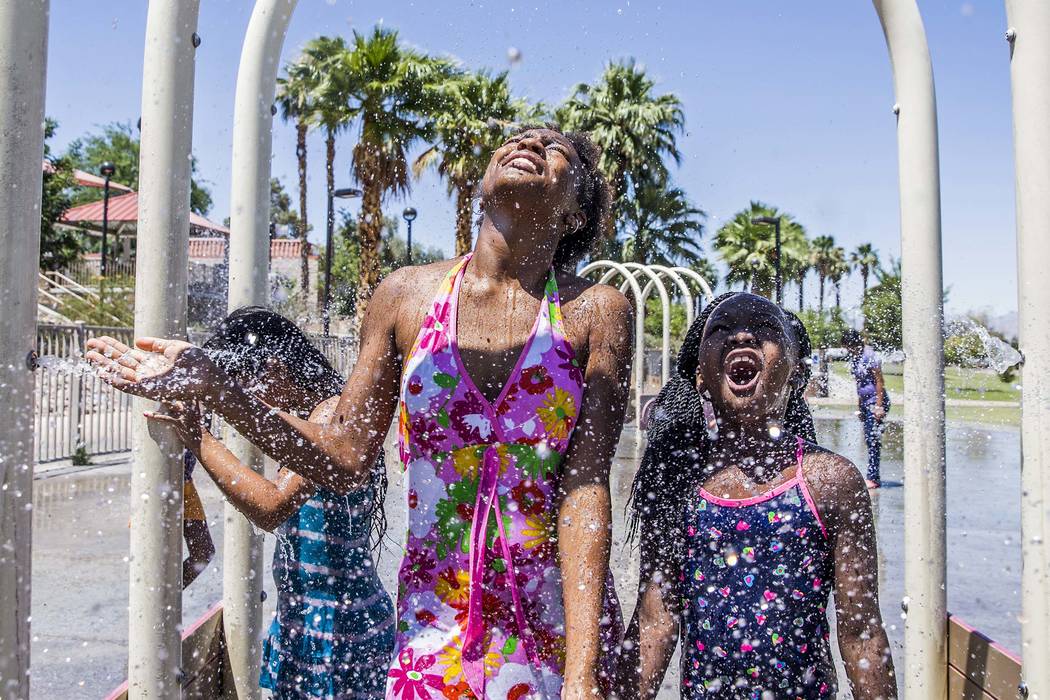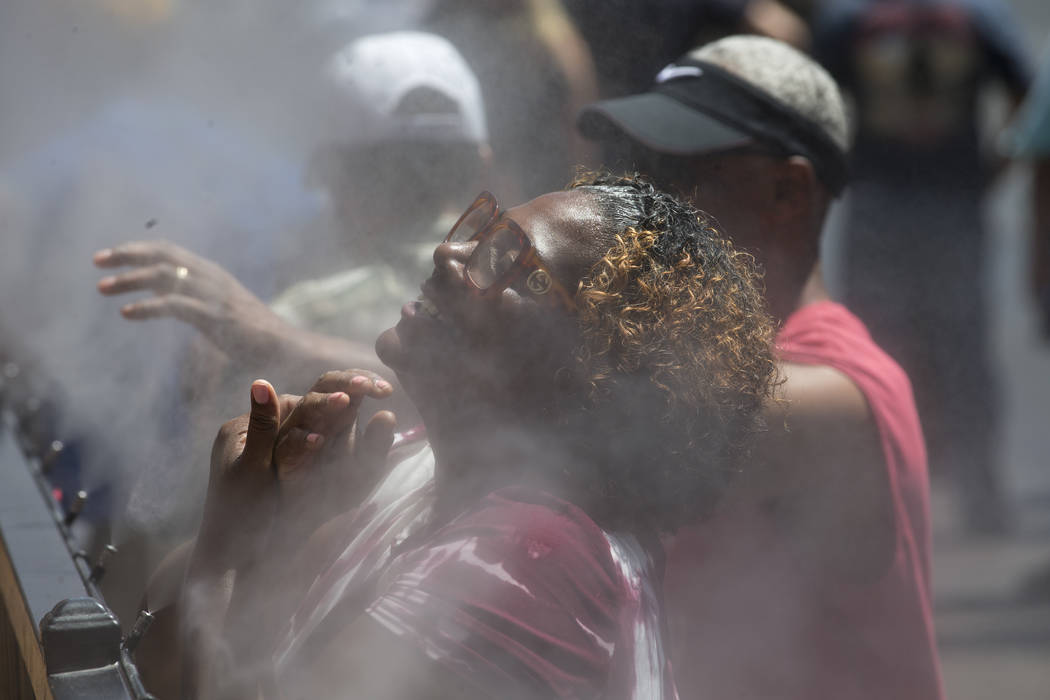 Summer began in the Las Vegas Valley with a near record-breaking high and an excessive heat warning from the National Weather Service.
Thursday's high temperature peaked at 113 degrees, the weather service said, falling a degree short of the record for the day — a blistering 114 set last year. The valley saw its first triple-digit temperature of the year on May 8.
An excessive heat warning went into effect at 11 a.m. Thursday and will last through 8 p.m. Saturday, the weather service said.
Temperatures in the valley will diminish slightly starting Friday, but sweltering highs will stay in the triple digits through the start of next week. Friday's high should hit 110, the weather service said, and Saturday's high could reach 109 before the excessive heat warning ends.
The high on Sunday will fall to 104 degrees. Monday and Tuesday should see 105 and 106 respectively, the weather service said.
Weekend lows should remain in the 80s before dropping to 78 and 79 on Monday and Tuesday.
Visitors and new residents may be more susceptible to heat-related illnesses, according to the Southern Nevada Health District. The health district recommends drinking at least one 8-ounce glass of water every other hour in the high heat or one glass per hour while working or playing outside in the sun.
Clark County will open community cooling stations across the valley during the excessive heat warning to help people stay out of the heat. Summer day shelters are open to homeless people until Sept. 30.
Symptoms of heat-related illnesses such as heat exhaustion or heat stroke include headaches, confusion, nausea and dizziness. A person experiencing heat exhaustion may sweat profusely, while heat stroke occurs when the body's sweating mechanism shuts down, according to the health district.
Contact Max Michor at mmichor@reviewjournal.com or 702-383-0381. Follow @MaxMichor on Twitter. Review-Journal staff writer Mike Shoro contributed to this report.