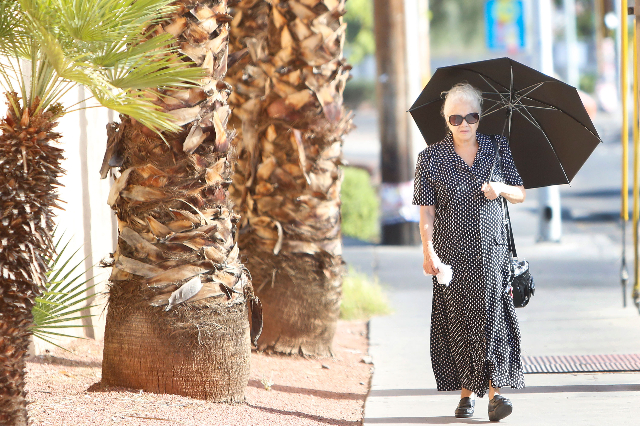 Tuesday's weather is expected to be filled with sunny skies, breezy winds and a high of 103 degrees.
The National Weather Service said temperatures for the rest of the week should stay pretty consistent, dancing right around the Las Vegas Valley's seasonal normal of 105 degrees.
But the blow of the southwest winds paired with the day's sunshine won't soften things that much.
If the valley was under high pressure, the 10 to 15 mph winds and 20 to 25 gusts would likely lighten the temperatures, meteorologist Justin Pullin said, but that's not the case for Tuesday.
So, the summer weather is sitting right at average, he said.
Contact Cassandra Taloma at ctaloma@reviewjournal.com or 702-383-0381. Find her on Twitter: @CassandraTaloma.