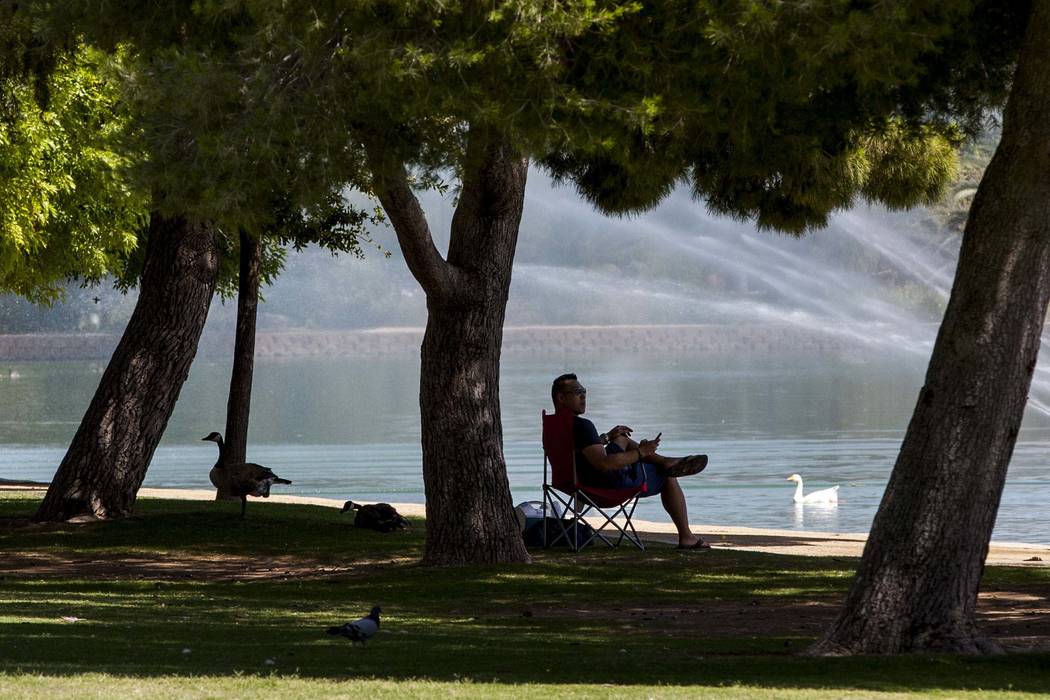 Temperatures will surge into triple digits for the rest of the week, the National Weather Service said.
The Las Vegas Valley can expect 105 degree highs Thursday, 106 degrees for Friday, 108 degrees for Saturday and 111 degrees Sunday, the weather service said. Lows will be in the mid-70s to low 80s.
The weather service has issued an excessive heat watch that runs from Saturday through Tuesday evening, meteorologist Chris Outler said.
The heat watch coincides with the weekend's Electric Daisy Carnival, held yearly at Las Vegas Motor Speedway.
"This is our first big heat spell," Outler said. "Not everyone will be acclimated to the heat."
Just last year, festival attendee Kenani Kaimuloa died of heatstroke and dehydration at the event. She was 20.
The weather service recommends that festivalgoers stay safe by keeping hydrated and wearing loose clothing.
Lake Mead National Recreation Area encourages its visitors to take similar precautions during the excessive heat watch. With little to no shade on most trails, the park presents significant dangers to visitors, the National Park Service said in a release Wednesday.
The park service suggests that visitors avoid trails during the hottest part of the day: between 11 a.m. to 6 p.m.
The lake's visitor center, restaurants and stores offer air conditioning and a respite for visitors, the park service said.
Contact Rachel Hershkovitz at rhershkovitz@reviewjournal.com or 702-383-0381. Follow @rzhershkovitz on Twitter.