Texas flash flooding turns home into 'gigantic washing machine' — VIDEO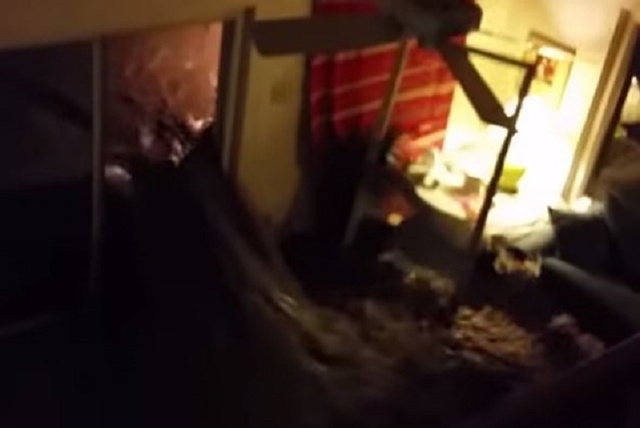 The ferocious Blanco River surged into the Perez family's vacation home, blowing the door off its frame. The torrent of brown water filled the Texas house, creating a whirlpool of chairs and tables.
"It turned the living room into a gigantic washing machine," Ernie Perez said.
His wife wondered aloud whether she should call 911. Fortunately for the Perez family, firefighters were already in that part of Wimberley, Texas, to check on an elderly neighbor.
"We see flashing lights in the distance. We saw a fire crew with two trucks and a boat," Ernie Perez said. "My brother whistles and gets their attention."
The rescue Saturday night was like a movie, he said, with boats, lines and emergency workers ferrying his family into the dark. The Perez family managed to survive, but many did not.
At least 35 people have died in the severe weather over the past five days, from either tornadoes or flooding brought on by epic rainfall. Those deaths include 15 in Texas, 14 in northern Mexico and six in Oklahoma. Nine people remain missing in Texas. And it's not over yet.
Houston, one of the hardest-hit cities in the flooding, could see more storms for at least the next five days, the National Weather Service said.
What's worse: Areas farther north, including Dallas, could get another 2 to 4 inches of rain through Sunday, and parts of eastern Oklahoma will get deluged with 4 to 6 inches of rain. That means runoff could rush downstream to Houston, inundating parts of the city once again.