Thunderstorms in Las Vegas Valley prompt flash-flood warnings
Updated August 2, 2018 - 3:50 pm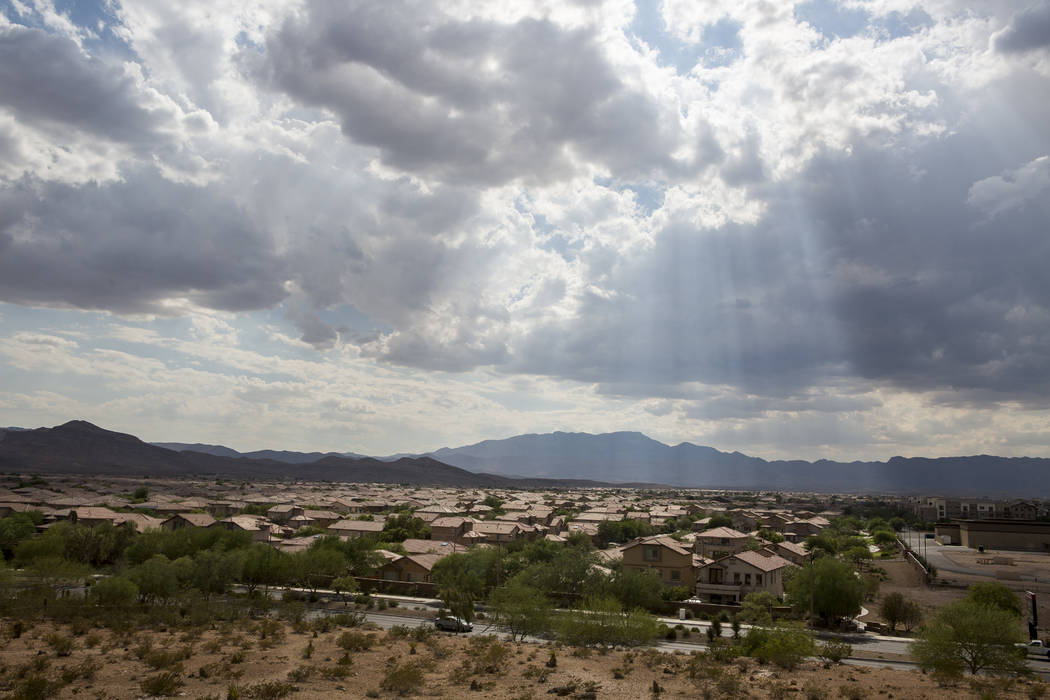 Thunderstorms were sweeping the Las Vegas Valley on Thursday afternoon and were expected to continue into the evening, the National Weather Service said.
By midafternoon Thursday, parts of Henderson and the north and central valley had experienced pockets of rainfall. A Clark County Regional Flood Control District data collection station recorded 0.12 inches of precipitation near Lake Mead Parkway and U.S. Hwy 95. Another station recorded the same amount near Craig Ranch Regional Park in North Las Vegas.
A flash flood warning was in effect for central Clark County through 5:30 p.m., with another warning in effect for western Mohave County in northwest Arizona through 5:45 p.m., according to the weather service.
Clearing was expected in the valley on Friday and expected to hold through the weekend.
Friday's high is expected to be around 108, the weather service said. The weekend will start out hot with a high near 110 on Saturday, but should drop back to 108 on Sunday.
Breezy winds are expected to pick up in the afternoons over the next few days and could gust up to 20 mph, weather service meteorologist Ashley Wolf said. Morning lows will stay in the mid-80s through the weekend.
Hazy skies from wildfires in California and typically high seasonal ozone levels in the valley prompted Clark County authorities to extend an air quality advisory through Friday.
The Department of Air Quality said in a press release Thursday that wildfire smoke from California was contributing to elevated levels of fine particulate matter and ozone in the region. Local weather conditions also continue to favor ground-level ozone formation, it said.
The agency warned that people most sensitive to elevated levels of particles and ozone could be impacted, including individuals with respiratory problems, cardiac disease, young children or senior citizens. Anyone experiencing sensitivity to the conditions is urged to consult a physician.
Contact Max Michor at mmichor@reviewjournal.com or 702-383-0365. Follow @MaxMichor on Twitter. Review-Journal staff writer Blake Apgar contributed to this report.