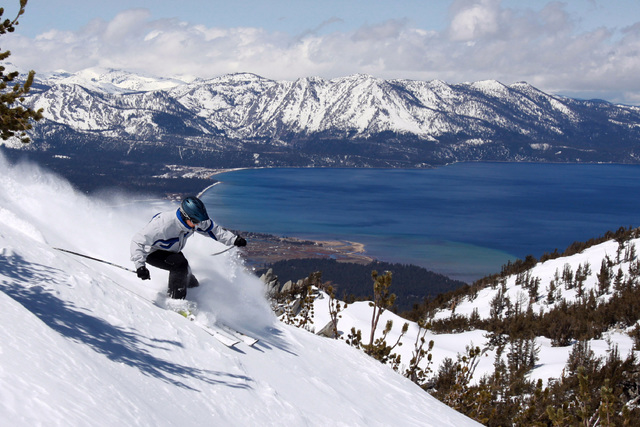 RENO — A major storm packing a triple threat in the Sierra Nevada has prompted warnings for potential avalanches in the mountains, floods in the valleys and high winds across much of northwestern Nevada.
School was delayed two hours Tuesday on the north end of Lake Tahoe, where a half foot of new snow has fallen at area ski resorts.
Chain controls have been lifted on Interstate 80, but part of the Mount Rose Highway remained closed.
The National Weather Service says winds are gusting up to 145 mph over the mountain tops.
A flood warning has been issued for much of the northern Sierra's eastern front, including Reno, Sparks and Carson City, as well as parts of Storey, Douglas, Lyon and Pershing counties.
An avalanche warning remains in effect for the Tahoe area and much of the Sierra through 7 a.m. Wednesday.