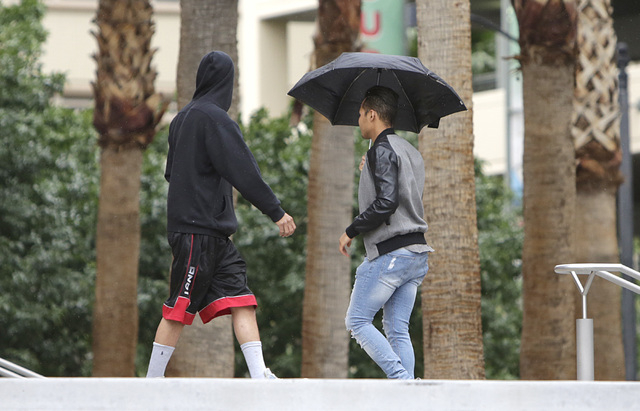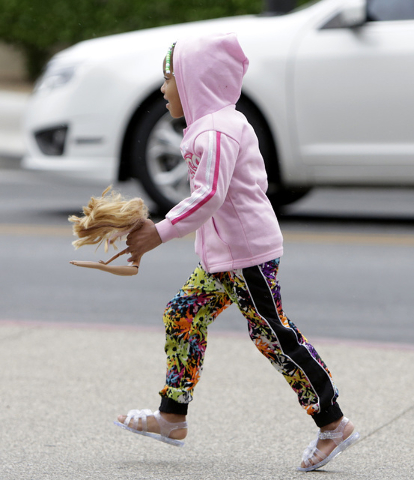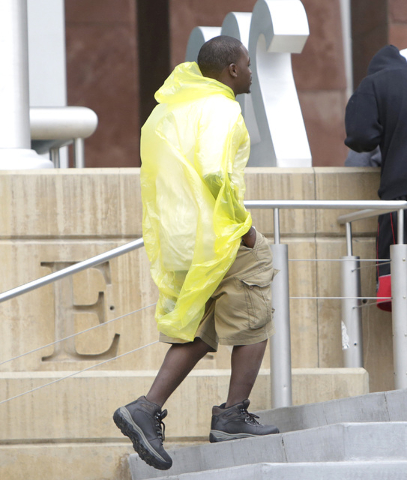 Rain is falling in the Las Vegas Valley Tuesday, and gusty winds are expected through the week, according to the National Weather Service.
Tuesday's forecast high is 82 degrees with a 20 to 30 percent chance for showers. The rain should move into the valley during the morning, but the dry air is causing much of it to evaporate before hitting the ground, meteorologist Caleb Steele said. Widespread scattered showers and thunderstorms could be seen in the valley by late morning, but will mostly be focused near the mountains.
The chance for rain disappears overnight and Wednesday will have mostly sunny skies with a high near 89 degrees and low near 70 degrees, according to the weather service.
Thursday warms up with a 96-degree high. Gusty winds in the 30 mph range can be expected as a storm system passes to the north of Las Vegas bringing cooler temperatures with it, Steele said.
Friday and Saturday cool down slightly just in time for weekend activities with 89 and 84 degree highs, respectively.
Contact Lawren Linehan at llinehan@reviewjournal.com or at 702-383-0381. Follow @lawrenlinehan on Twitter.