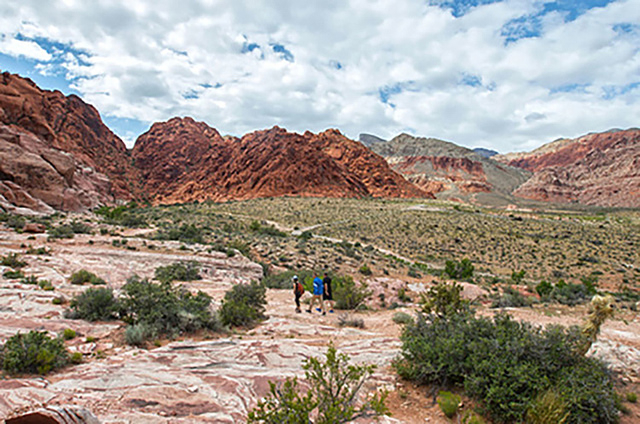 Las Vegas is heading into the hottest week of the year so far, according to the National Weather Service.
The tail end of Memorial Day weekend will be hot and sunny with a high of 91 degrees on Sunday, and temperatures will keep rising into the week, with mid- to upper-90s on Monday and Tuesday and the Valley's first 100-degree day of the year on Wednesday.
The weather service hasn't issued a heat advisory yet, but highs on Thursday and Friday may reach over 100 degrees.