Vegas hits 111 degrees; Lake Mead is much hotter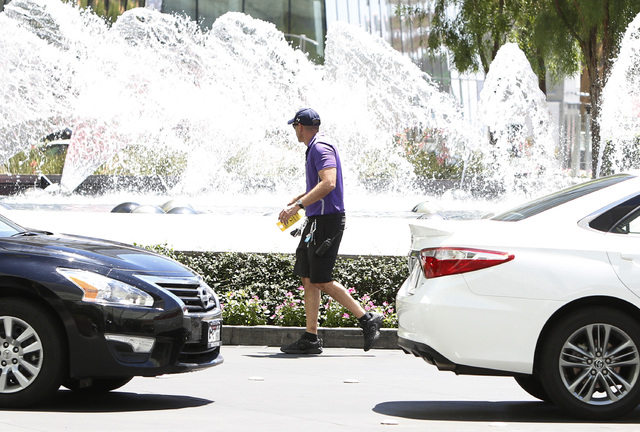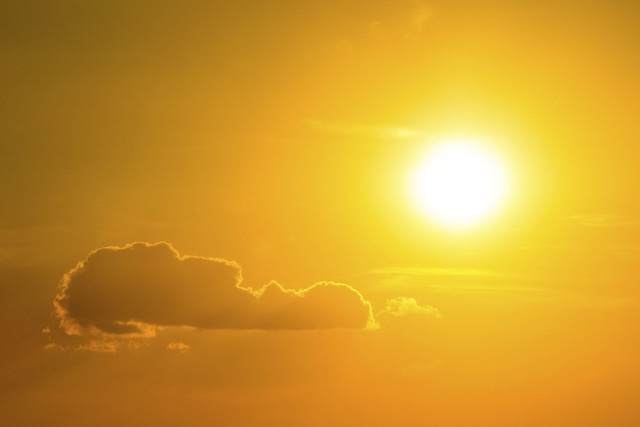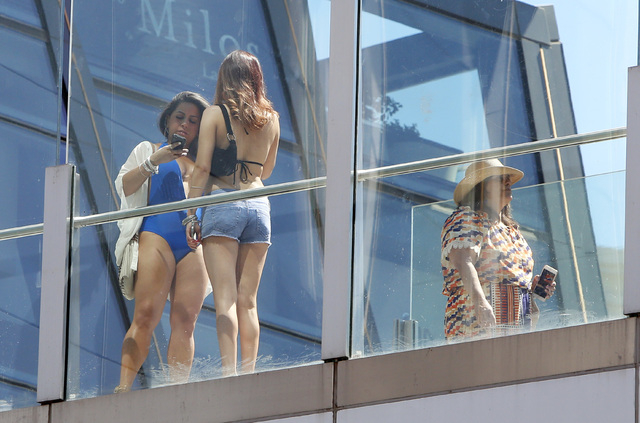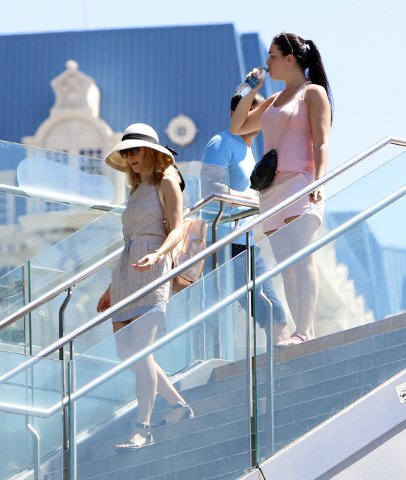 Temperatures over 110 degrees pose dangers for people living, working and having fun in the Las Vegas Valley.
But Lakes Mead and Mohave, big draws for boaters, anglers and hikers from California, Arizona and Nevada, pose an even greater risk to life.
An excessive heat warning for the valley was issued through the weekend by the National Weather Service. Temperatures are forecast to reach "dangerous levels that will stress the body if precautions are not taken."
However, Friday's high of 111 degrees, the hottest day of the year for the Las Vegas Valley, pales in comparison to the 115 that the National Weather Service predicts for Lakes Mead and Mohave.
Normal valley temperatures for this time of year are about 100 degrees, the Weather Service said. The high of 111 measured at McCarran International Airport Friday was 3 degrees shy of the record high set in 1940.
The rest of the weekend should see temperatures hit 110, meteorologist Dan Berc said.
A slight "cool down" is expected by the middle of next week, Berc said. A high of 106 is forecast for Wednesday.
The excessive heat warning prompted officials at the Lake Mead National Recreation Area to issue guidelines on keeping visitors safe.
The Park Service issued the warning Friday, telling visitors to stay hydrated, avoid hikes and be cautious with their pets.
Implementing a buddy system, and wearing light, loose-fitting clothing, a hat and sunscreen is also recommended, the Park Service said.
Dizziness and passing out are signs of heat exhaustion and a heat stroke. The Park Service warns park visitors with such symptoms to move to a cooler location and call first responders. Medical emergencies can be reported at 702-293-8932.
OTHER PARK SERVICE TIPS
-Stay away from algae present in the water. It can be harmful to humans and pets.
-"Swimmer's itch," which is a parasite produced by algae, can be avoided by "vigorously" towel drying and rinsing with clean water after swimming. Most cases don't require medical attention and itching and rash symptoms can be treated with anti-itch lotion or corticosteroid cream. To report algae or such symptoms, call 702-293-8998.
-Do not drink untreated lake water.
-Extensively clean fish and properly dispose of fish guts.
-Food services are available at air-conditioned restaurants near the marina.
-To avoid getting stuck in mud, drivers should be cautious on roads closer to the water.
-Cellphone reception can be spotty in the area, so it's recommended that visitors take extra water and food for their pets in case they are stuck overnight. Hand-held radios are recommended.
-Always tell someone when you are going to the lake and when when expect to return.
Contact Cassandra Taloma at ctaloma@reviewjournal.com or 702-383-0381. Find her on Twitter: @CassandraTaloma. Contact Ricardo Torres atrtorres@reviewjournal.com or 702-383-0381. Find him on Twitter: @rickytwrites.