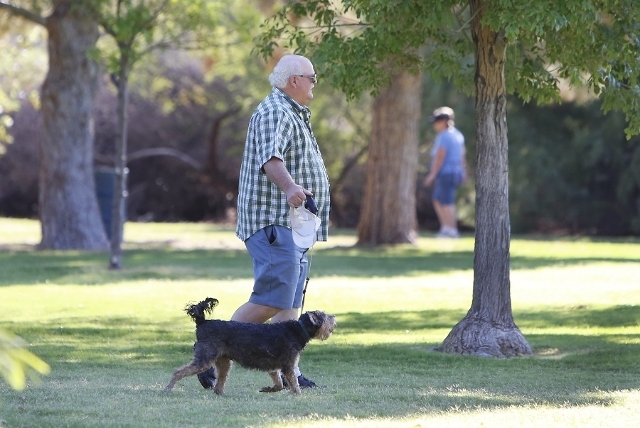 Enjoy the calm, warm weather while it lasts, Las Vegas. A storm system is about to stir things up.
Saturday's forecast is mostly quiet with highs reaching about 70 degrees in the afternoon, about 5 degrees above the normal high temperature this time of year, according to the National Weather Service.
Sunday should see similar conditions early in the day with highs climbing to about 67, said meteorologist Justin Pullin.
Sunday afternoon is a different story, he said.
Sustained winds are expected to blow between 30 and 40 mph with gusts 40 to 50 mph, Pullin said. The high wind speeds prompted a wind advisory between 1 p.m. Sunday and 10 p.m. Monday.
High temperatures Monday should reach 50 degrees – 10 to 15 degrees below normal – before nighttime lows drop to 38 degrees, Pullin said.
Tuesday's high will be about 59, with temperatures inching back into the upper 60s toward the end of the week, Pullin said.
Contact Kimber Laux at klaux@reviewjournal.com or 702-383-0381. Find her on Twitter: @lauxkimber