Vegas weather heating up fast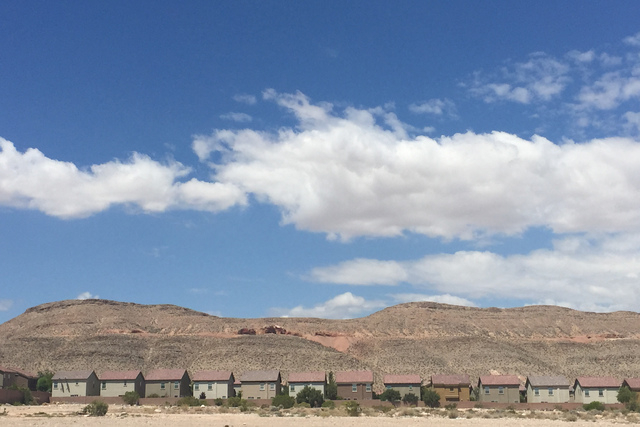 The month of May has been a record-setting month for mild Las Vegas Valley weather, but temperatures are expected to climb back to average as soon as Tuesday, the National Weather Service said.
For the first time since the service started measuring valley temperatures in 1937, Las Vegas has recorded 21 straight days of temperatures under 90 degrees in May, NWS said on its Twitter account. The previous record was 20, set in 1983 and 1977.
"We've been stuck in a weather pattern where there is an area of low pressure or troughing across the West Coast," meteorologist Mike Paddock explained.
But the current streak, which started on May 4, could be snapped by Tuesday.
Though Monday high wasn't expected to exceed 86 degrees, Tuesday's high was forecasted at 90 — just 2 degrees below the May 26 average of 92.
"All good things must change," Paddock quipped, "including our mild weather."
If Tuesday doesn't break the streak, Wednesday's high is 91, Thursday's high is 94 and Friday could reach 99, Paddock said.
"High pressure will start to build in, so temperatures will increase, precipitation will decrease, and the skies will be sunnier," Paddock said.
Among other changes brought by this month's mild temperatures were four days of thunderstorms, NWS said. On average, May brings only one day of thunderstorms to the valley each year.
Contact Chris Kudialis at ckudialis@reviewjournal.com or 702-383-0283. Find him on Twitter: @kudialisrj