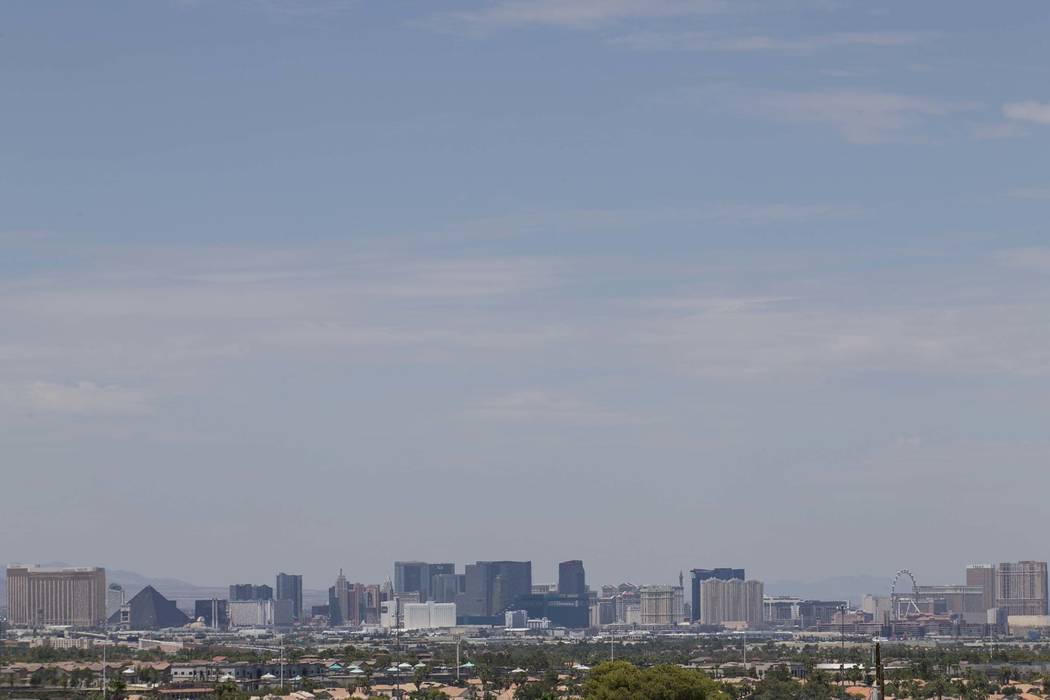 The Las Vegas Valley is heading into a warm and sunny Presidents Day weekend, according to the National Weather Service.
Thursday's forecast has a high of 63 degrees with light winds in the morning that will pick up to 5-10 mph in the evening. Winds will be calm overnight and stay light and breezy through Friday night, the weather service said.
Friday's forecast high is 62 degrees.
Saturday will warm up with a high near 68 degrees, the weather service said, and Sunday's high is expected to be 71.
Temperatures will drop sharply overnight Sunday. Presidents Day will kick off next week with a forecast high of 56 degrees and an overnight low near 37, the weather service said.
Contact Max Michor at 702-383-0365 or mmichor@reviewjournal.com. Follow @MaxMichor on Twitter.