Warm temperatures and a lot of sun for Las Vegas Valley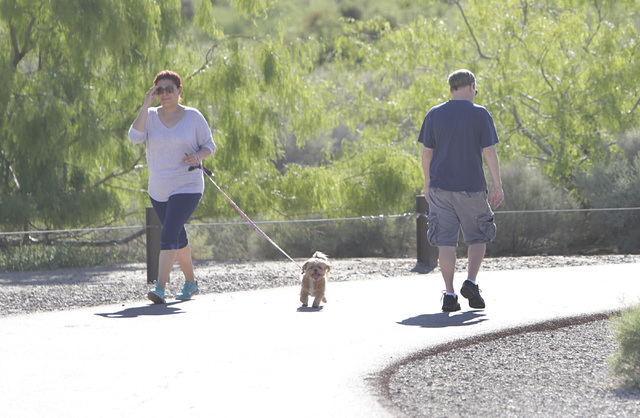 The Las Vegas Valley can expect warm temperatures and sunshine for the weekend and into early next week.
Saturday is likely to see a high temperature of 95 degrees with a low of 70 degrees and wind gusts up to 25 mph, National Weather Service meteorologist Nathan Foster said.
Sunday's high should be 89 degrees, while Monday's will be 88 degrees, Foster said. Both days are expected to have sunny skies.
No rain is expected in the valley, but Mount Charleston may see some showers. It should be "pretty quiet," Foster said.
Contact Raven Jackson at rjackson@reviewjournal.com or 702-383-0381. Follow @ravenmjackson on Twitter.