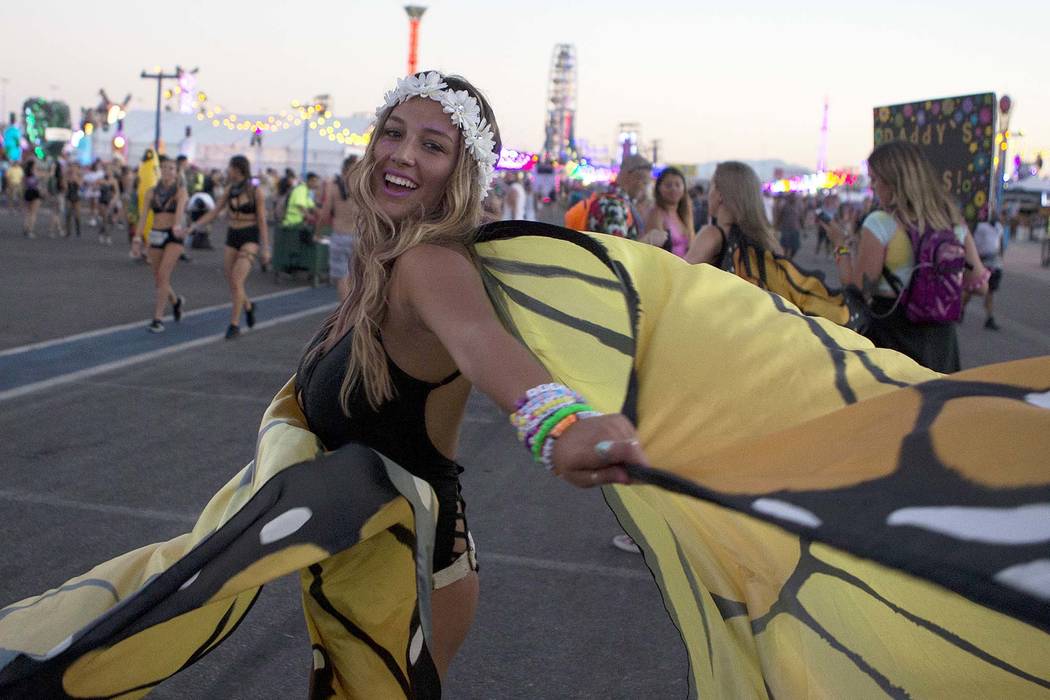 The Electric Daisy Carnival kicks off on Friday, just in time for a weekend of hot, breezy days and balmy overnight temperatures in the Las Vegas Valley.
Thursday's forecast has a high of 88 degrees, according to the National Weather Service, with 10-15 mph winds that could gust up to 20 mph overnight. Light breezes could continue through at least Sunday.
Friday will start out with a morning low near 65 and a high of 90, the weather service said.
EDC begins Friday evening at the Las Vegas Speedway and overnight temperatures will stay warm through the festival weekend. The morning low for Saturday and Sunday is expected to be 69, the weather service said. The valley's lowest overnight temperatures typically hit just before or after sunrise.
Saturday's high should reach 91, and Sunday's should climb to near 94, the weather service said.
A storm system approaching the valley this weekend could drive temperatures down at the start of next week, but as of Thursday morning the weather service has highs in the low 90s for Monday and Tuesday.
Contact Max Michor at mmichor@reviewjournal.com or 702-383-0381. Follow @MaxMichor on Twitter.