Warmer-than-normal days to lead to cooler Christmas in Las Vegas
December 20, 2014 - 5:46 pm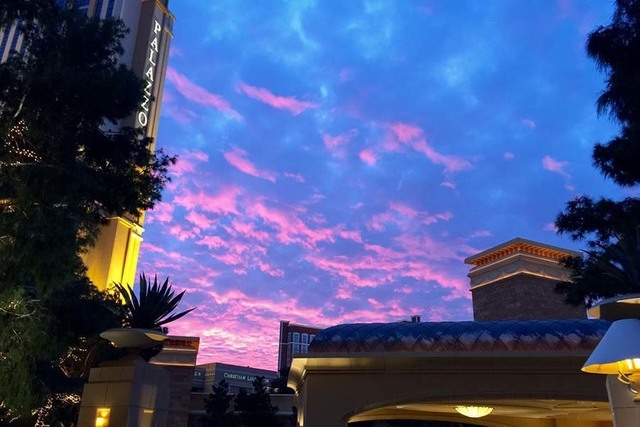 Christmas Day might be a cloudy and cooler one for Las Vegas, according to the National Weather Service.
But the next four shopping days will be unseasonably warm and filled with sunny skies, meteorologist Justin Pullin said.
High temperatures will stay within the low to middle 60s from Saturday to Christmas Eve. The normal high for this time of year is 56 degrees, the weather service said.
A storm system might roll through the valley Thursday, bringing in cooler weather for the weekend.
Thursday is projected to have a high of 59 degrees and drop down to a low of 40 degrees.
Snowfall in the Spring Mountains on Christmas Day doesn't seem likely, but Pullin said it was too early to tell just what kind of weather there will be.
Contact Cassandra Taloma at ctaloma@reviewjournal.com or 702-383-0381.