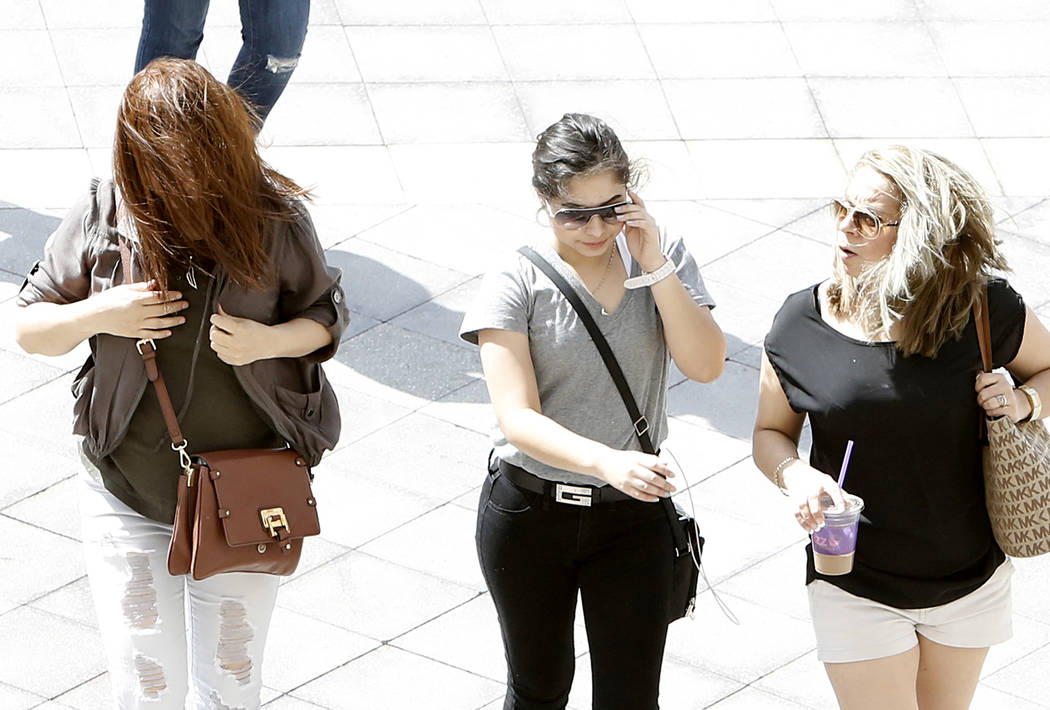 The Las Vegas Valley is expected a rainy and breezy Saturday, the National Weather Service said.
The valley is forecast a 30 percent chance of rain and gusts around 30 mph, meteorologist Reid Wolcott said.
The chance of showers will increase in the late afternoon to about 40 percent and a thunderstorm is expected overnight.
Sunday is expected a high of 67 degrees because of the low-pressure system moving in, Wolcott said. There is a slight chance for rain on Sunday as well, he said.
The valley has a forecast of 75 degrees Monday and 80 degrees Tuesday, Wolcott said. By Wednesday, the valley should be back up to the mid-80s with dry weather.
Contact Jessica Terrones at jterrones@reviewjournal.com or at 702-383-0381. Follow @JessATerrones on Twitter.