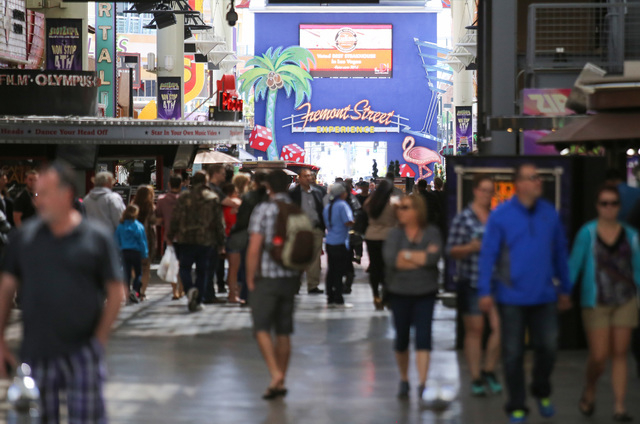 Temperatures are on the rise, even as the winds have begun to die down in the Las Vegas Valley, according to the National Weather Service.
By Sunday, winds will calm down to 10 to 15 mph and Monday will be "pretty quiet," smeteorologist Caleb Steele said.
A high of 78is expected for Sunday and 80 for Monday, according to the weather service.
Temperatures will get even warmer throughout next week, Steele said, as Tuesday should see a high of 88.
As for the rain, Steele said, "we are done with that for a while," as no showers are expected for at least several days.
Review-Journal reporter Christian Bertolaccini contributed to this story.
Contact Jessica Terrones at jterrones@reviewjournal.com and 702-383-0391. Follow @JessATerrones on Twitter.