Winds top 60 mph, wreak havoc around Las Vegas Valley
Updated April 12, 2018 - 11:42 am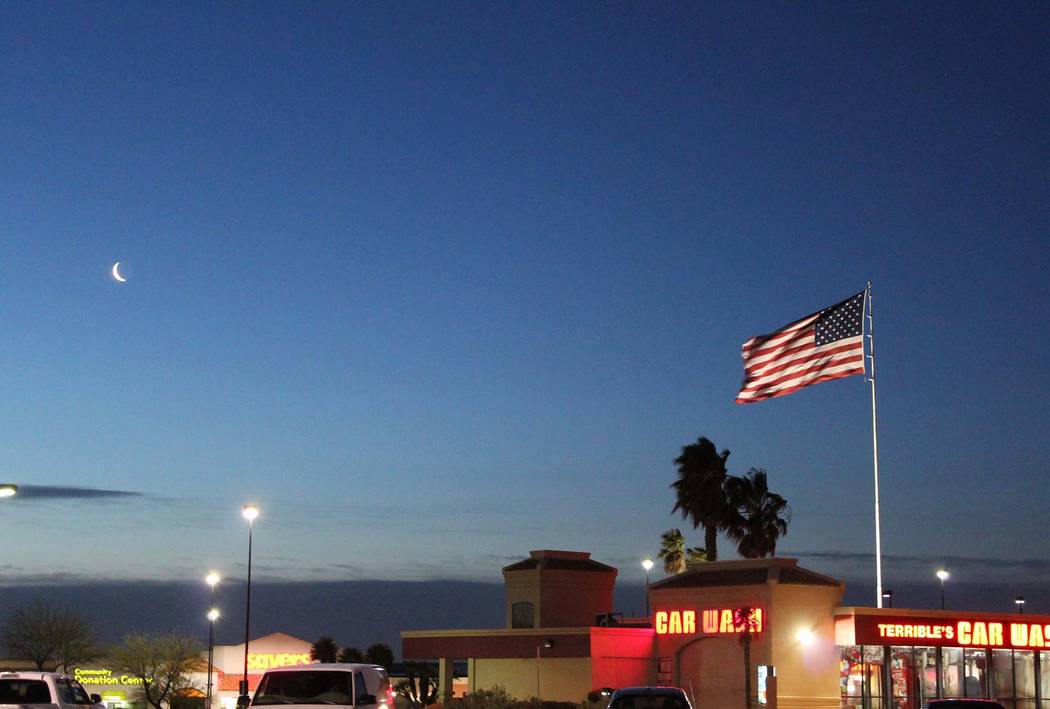 Blustery winds in Las Vegas Valley toppled a few trees and kicked up debris early Thursday, but otherwise did not appear to have caused significant damage.
A high-wind warning issued by the National Weather Service will remain in effect until 5 p.m. Winds across the valley could continue gusting up to 40 mph and should stay in the 20-30 mph range until evening.
The strongest winds Wednesday night into Thursday morning were measured at over 60 mph in Summerlin, the National Weather Service said. Wind speeds topped out at 41 mph at McCarran International Airport.
By 8:30 a.m., fewer than 100 NV Energy customers in Southern Nevada were without power. The company expects all customers will have power restored by 10:45 a.m.
I'm not sure if the #VegasGoldenKnights fans or the #VegasWind is louder! #VegasBorn #vegasweather You never know what Vegas is capable of!

— CChristy (@ChristyGirls03) April 12, 2018
Thursday's forecast has a high of 69 degrees — a nearly 20-degree drop from Wednesday, the weather service said. The valley could still see some powerful lingering wind gusts before midnight.
Friday's forecast calls for breezy winds and gusts reaching up to 25 mph, the weather service said. The high will be near 71 degrees.
The weekend should stay calm and sunny with a 77-degree high on Saturday and 85 for Sunday.
Monday will be warm and sunny, the weather service said, with highs in the mid- to upper 70s for the first half of the week.
Contact Max Michor at 702-383-0365 or mmichor@reviewjournal.com. Follow @MaxMichor on Twitter.