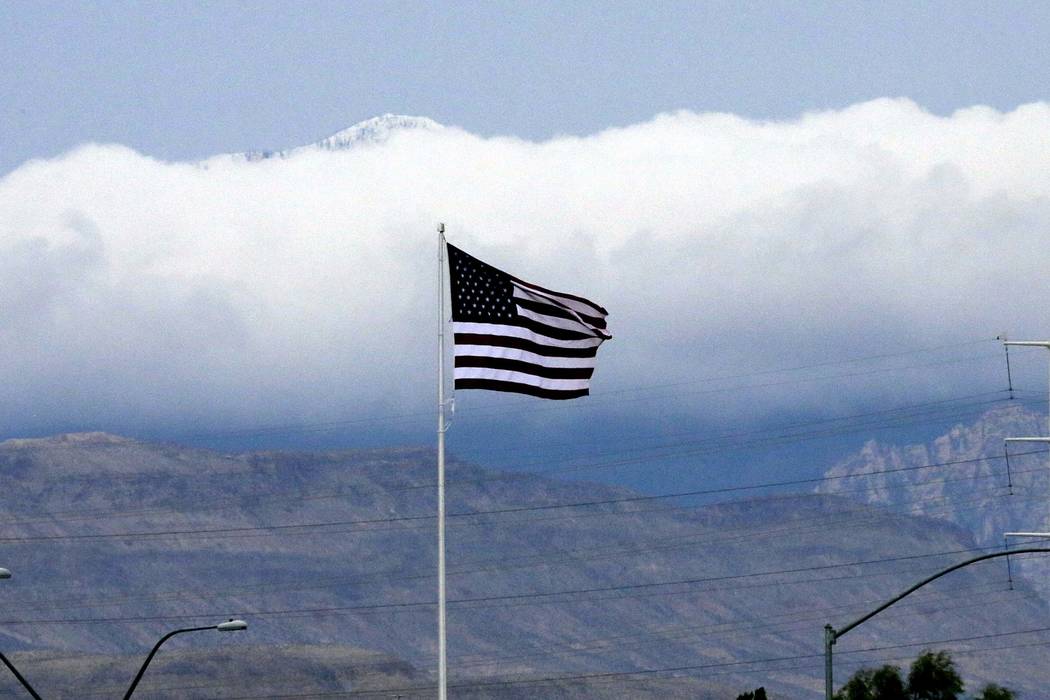 The Las Vegas Valley will stay warm and windy through the rest of the week and into NASCAR weekend, according to the National Weather Service.
Wednesday's forecast has a high of 60 degrees and will stay mostly sunny with breezy winds.
Winds will pick up to about 20-25 mph on Thursday and could gust up to 35 mph, the weather service said. Thursday's high should be 64 degrees.
NASCAR weekend will kick off with a high near 65 on Saturday and winds that could be a little stronger than Thursday's, the weather service said. The winds will die down overnight and it should stay breezy through Sunday.
A few isolated showers might pop up across the valley on Saturday as the high drops down to 59, but Sunday should stay dry with another 59-degree high, the weather service said.
Contact Max Michor at 702-383-0365 or mmichor@reviewjournal.com. Follow @MaxMichor on Twitter.