4 arrested in Creech Air Force Base protest near Las Vegas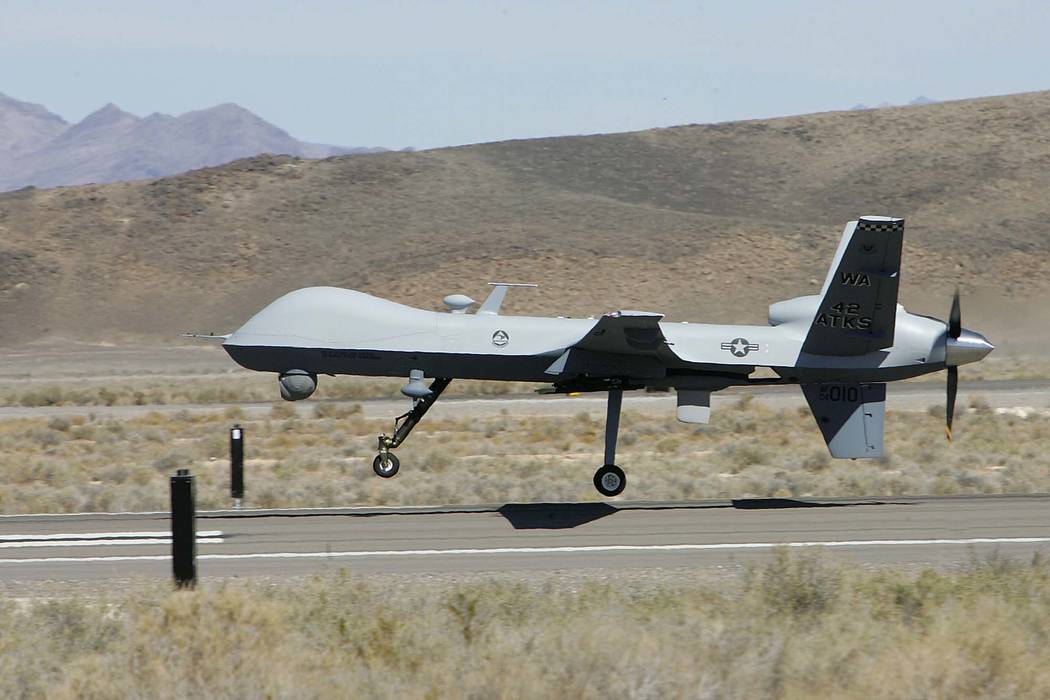 INDIAN SPRINGS — Officials say four protesters were arrested outside a U.S. Air Force base near Las Vegas during an annual demonstration against military use of drones in attacks overseas.
Renay Davis, a San Francisco resident and protest organizer, said four of the 12 people who turned out for the demonstration were arrested early Tuesday at Creech Air Force Base, about 45 miles northwest of Las Vegas.
Clark County jail records show four women ranging in age from 62 to 75 were held on misdemeanor jaywalking and failure to disperse charges.
Davis says protesters plan to return to the base in Indian Springs twice a day this week.
A base spokeswoman didn't immediately comment. The Air Force has said following previous protests that it respects assembly and free speech rights, but is committed to critical national security missions.