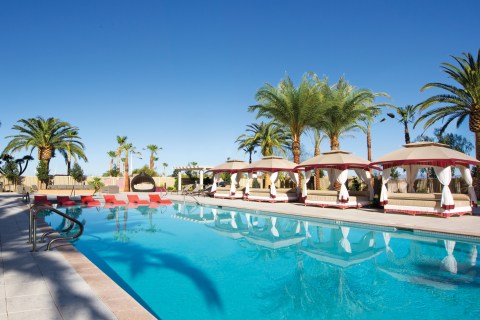 Sponsored Content
Sponsored Content for One Las Vegas
It's a big beautiful view of the world from the 19th floor when you call Residence #1919 at One Las Vegas home!  With soaring 10-foot ceilings, three bedrooms and three-and-one-half baths, the Wellington Hills model spans 2,098-square-foot and features an open, spacious floor plan.  This high-rise home with a Las Vegas Blvd. address is just […]
The district announced that it is preparing a contingency plan to continue providing instruction and meals for students in the event of a strike.
SuperZoo 2019 drew more than 20,000 pet professionals to examine the goods of more than 1,100 exhibitors at Mandalay Bay Convention Convention Center.
To simply call "Spittin'" Jerry Kaczmarek one of the best to ever play a now-vanished type of pinball game known as a bingo machine is to do him a disservice, he says.
Monitor the progress of the Las Vegas stadium with this view looking south toward the construction site.
NEWSLETTER SIGN UP
Quality journalism sent to your inbox
each morning and afternoon.
Unsubscribe at any time.