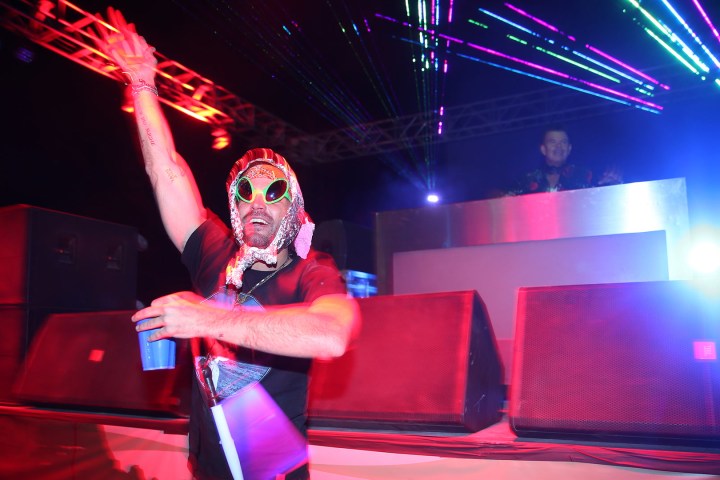 Area 51 Basecamp in Hiko is canceled after a lackluster Day 1, according to event executive producer Keith Wright.
Sponsored Content
Sponsored Content for Juhl
If you've been waiting for that wow factor, this is it! Residence #762 at Juhl, an iconic 344–residence, loft-style community in downtown Las Vegas, is calling you home. This sleek one-bedroom, two-bath luxury loft condominium boasts 1,222 square-feet with a flexible, open floor-plan complemented by soaring 10-foot ceilings, floor-to-ceiling windows overlooking the resort pool and […]
An unwitting stowaway stray cat was lucky to escape with at least one of its nine lives after a 15.5-mile hitchhike across the Las Vegas Valley.
Multiple camps are visible off the highway. Some flying American flags and some with alien-themed flags, letting passersby know they're here for the party.
"STAY AWAY FROM RACHEL NEXT WEEKEND!" the town's official site, rachel-nevada.com, warned this week.
Monitor the progress of the Las Vegas stadium with this view looking south toward the construction site.
NEWSLETTER SIGN UP
Quality journalism sent to your inbox
each morning and afternoon.
Unsubscribe at any time.