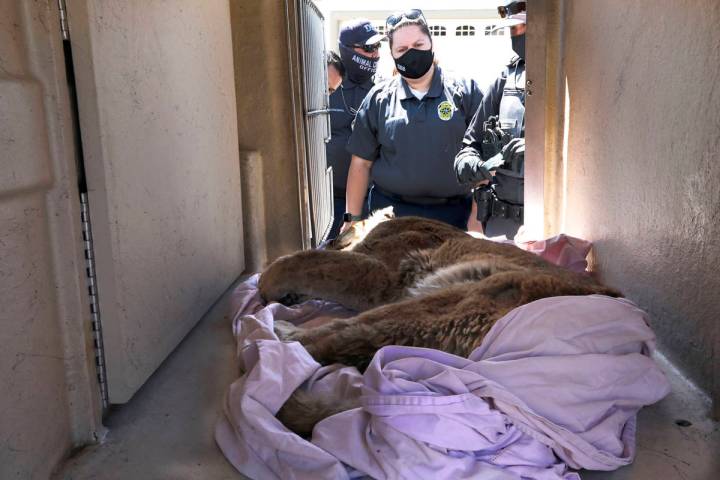 Las Vegas police were called to the far northwest Las Vegas Valley after a mountain lion was spotted Saturday morning.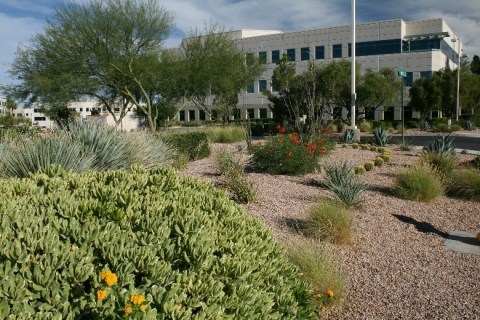 Sponsored Content
Sponsored Content for Southern Nevada Water Authority
When the Thomas & Mack Co. planned an external facelift for one of its McCarran Center business complexes, replacing the water-thirsty grass with a water-smart landscape was one of the main project initiatives. Pine and sumac trees had wreaked havoc with the grass, and sprinkler overspray had damaged concrete sidewalks. "The bottom line was that […]
Acclaimed chef, back in Vegas for the first time since the shutdown, suggests his TAK Room could find a spot here.
When the long-awaited "Queen of the Arts" project was unveiled Thursday in the city's Historic Westside, it was hailed as much more than a means of wayfinding.
Fans who have been waiting to get inside Allegiant Stadium since its completion last summer can finally get inside the $2 billion facility.
Check out the Las Vegas Raiders' new $2 billion home with this view looking south.
Quality journalism sent to your inbox
each morning and afternoon.
Unsubscribe at any time.