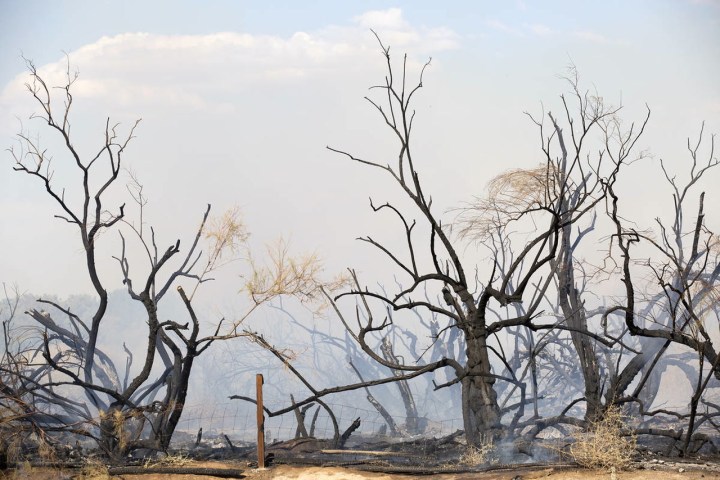 Multiple roads closed Sunday afternoon because of fires in the Las Vegas Valley, according to the Regional Transportation Commission.
Sponsored Content
Jeremy Aguero for Nevada State Bank
While as a state and nation we reopen our economy on the long path to recovery, we face the everyday reality of a changed world. At our workplaces, the grocery store, restaurants and schools, the signs of change are all around us – constant reminders that COVID-19 remains a public health threat that can't be […]
Theaters and entertainment venues — and Mosaic on the Strip is certainly one of those — are to remain closed in Phase Two.
Free testing will be available on at four schools in east Las Vegas this month as part of county's strategy to slow spread of virus in Latino community.
Nearly 100 people gathered in Henderson on Wednesday in opposition of the mask mandate announced by Gov. Steve Sisolak last month.
Monitor the progress of the Las Vegas stadium with this view looking south toward the construction site.
Quality journalism sent to your inbox
each morning and afternoon.
Unsubscribe at any time.