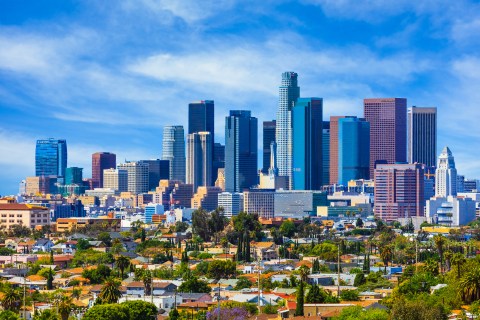 Sponsored Content
Sponsored Content for Ignite Funding
Defaults are always a possibility for anyone lending or investing in "crowdfunded" real estate development. How the default situation is handled can be detrimental to the return of your initial principle investment. As a loan servicer for First Trust Deed real estate investments, Ignite Funding stands behind each and every loan that it originates, often […]
"Mortenson has never failed to complete a sports facility on time," said Don Webb. "Allegiant Stadium will not be their first failure because Allegiant Stadium will be completed on time."
Mark Stone made a memorable return to Ottawa with a goal and an assist, and the Golden Knights defeated the Senators Thursday in Peter DeBoer's first game as coach.
University Medical Center hosted a luncheon on Wednesday to recognize emergency medical personnel who responded to the Alpine Motel Apartments fire before dawn on Dec. 21.
Monitor the progress of the Las Vegas stadium with this view looking south toward the construction site.
Quality journalism sent to your inbox
each morning and afternoon.
Unsubscribe at any time.