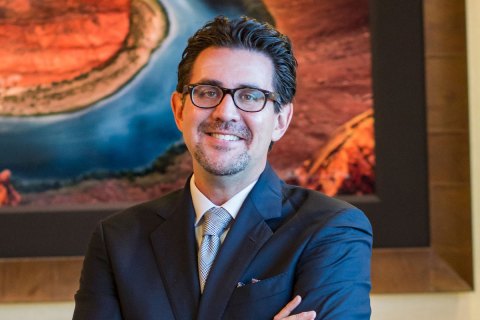 Sponsored Content
Clark County is home to 56,000 businesses, more than 86 percent of which (42,300) have fewer than 20 employees. By contrast, less than 0.7 percent of all businesses (384) have 250 or more employees. There are those who contend the relationship between big businesses and small business is inherently adversarial, with large businesses using economies […]
The dog, now known as Dudley, was found bleeding from his mouth Sunday on U.S. Highway 95, northwest of Las Vegas, according to the Nevada Highway Patrol.
The two-week-long demolition of the cafe, which began Monday afternoon, is one of the first steps of the Las Vegas Hard Rock Hotel's transformation to Virgin Hotels Las Vegas.
A Las Vegas man was convicted Monday of fatally shooting his girlfriend and her 17-year-old daughter, as well as critically wounding her 4-year-old daughter.
Monitor the progress of the Las Vegas stadium with this view looking south toward the construction site.
Quality journalism sent to your inbox
each morning and afternoon.
Unsubscribe at any time.