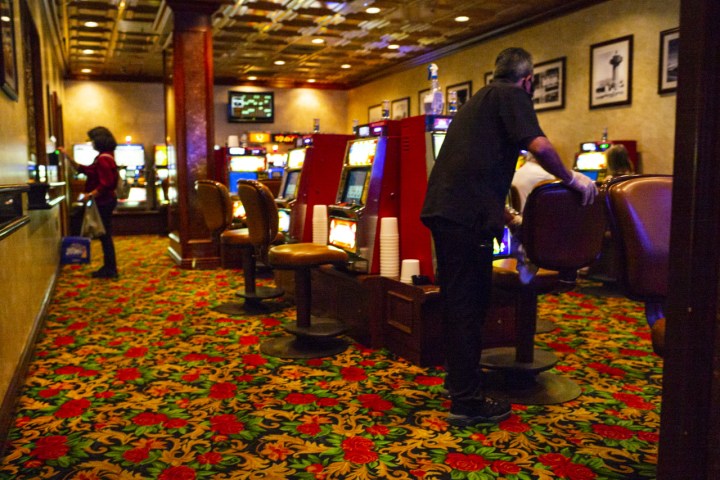 "We are notifying affected team members as expeditiously as we can," the company said in a statement.
Sponsored Content
Sponsored Content for One Las Vegas
It's hard to think of a modern luxury that hasn't been included in One Las Vegas' newly upgraded Penthouse Collection, which currently includes three prestigious 20th floor residences ranging in size from 1,344 to 2,857 square feet and featuring expansive windows and balconies to maximize views. Meticulous attention has been paid to every detail in […]
Employees express anger and confusion as Phase One rules return amid Nevada's coronavirus spike.
In the wake of the Mahogany Fire, Mount Charleston residents are demanding more stringent enforcement of fire safety measures on the mountain by the U.S. Forest Service.
The Battelle Critical Care Decontamination System in Henderson has been used to clean more than 1,700 of the N95 masks since early May.
Monitor the progress of the Las Vegas stadium with this view looking south toward the construction site.
Quality journalism sent to your inbox
each morning and afternoon.
Unsubscribe at any time.