While the state has made progress in gun violence legislation, the authors note Nevada's gun death rate and gun suicide rate remain 40 and 60 percent higher than the national average.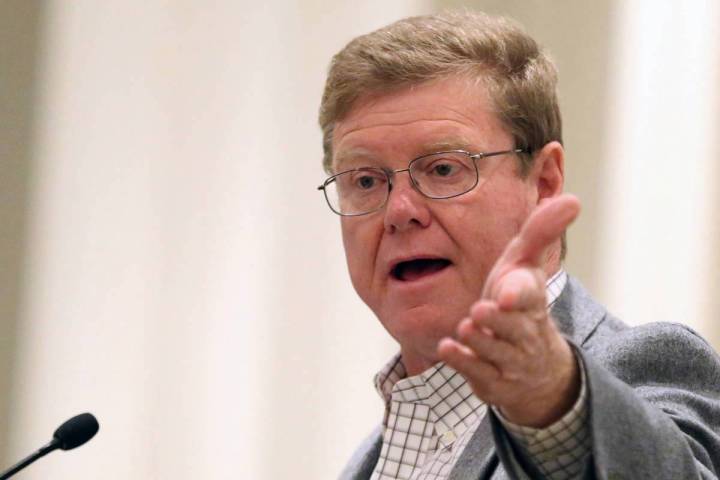 By Gary Martin and Debra J. Saunders / RJ Washington Bureau
"If it doesn't get fixed, it's going to get worse," said Rep. Mark Amodei, R-Nev., who blamed a cumbersome bureaucratic process for creating a delay in delivery of vaccines.
Las Vegas has been riding a streak of record house prices and rising sales, though the market has been heating up even faster in other cities, a new report shows.
Sponsored Content
Sponsored Content by Jeff Saling, executive director of StartUpNV
Nevada is a world-renowned destination – from the glitz and glamour of the Las Vegas Strip to the outdoor adventures of Northern Nevada. Consequently, the hospitality and tourism industries have long been the foundation of our state's economy. However, our nearly exclusive reliance on these industries poses disproportionate challenges to the resiliency of our economy […]
About two hours before the opening faceoff, the Golden Knights announced that their coaching staff would miss the game because of COVID protocols and begin self-isolating.
Police said the man entered the business just before 2 a.m. Dec. 13 on the 2400 block of South Nellis Boulevard, near East Sahara Avenue.
It's an obvious question, and the most common one survivors of the Holocaust hear "How Did You Survive?"
Check out the Las Vegas Raiders' new $2 billion home with this view looking south.
Quality journalism sent to your inbox
each morning and afternoon.
Unsubscribe at any time.