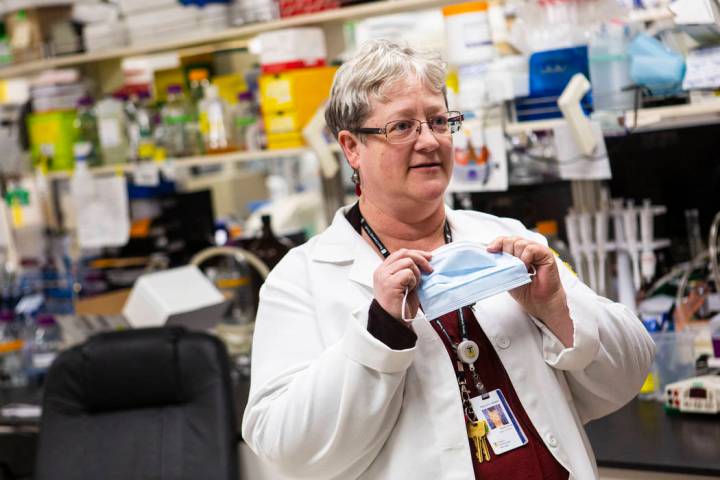 Local businesses have said they're already starting to experience a supply chain disruption caused by the coronavirus.
Sponsored Content
Sponsored Content for CREXi
CREXi, a marketplace, data and technology platform, will be holding an online auction of 16 surplus Clark County-owned sale units consisting of over 157 acres near McCarran International Airport. It's scheduled for March 3rd through 5th. The Los Angeles-based company, an online marketplace for brokers, buyers and tenants conducted a similar online auction in November […]
Golden Knights players Ryan Reaves and Brayden McNabb conducted a youth hockey clinic at Doolittle Recreation Center on Thursday in honor of Black History Month.
A Henderson man was sentenced Thursday to life in prison for beating his 3-year-old daughter to death in 2016.
The Tuscan-style home on three-fourths of an acre was built in 2000 on the Tournament Players Club golf course in Summerlin.
Monitor the progress of the Las Vegas stadium with this view looking south toward the construction site.
Quality journalism sent to your inbox
each morning and afternoon.
Unsubscribe at any time.