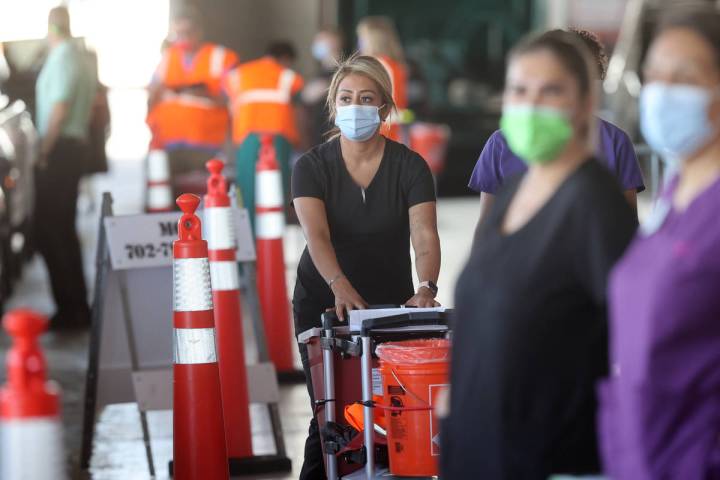 The 498 new coronavirus cases and eight deaths reported by the state on Friday capped a week that saw small declines in average daily cases, fatalities and the positivity rate.
Sponsored Content
Jeremy Aguero for Nevada State Bank
I need a vacation. I want to plant myself on a white sand beach and watch the sun set slowly over the Pacific Ocean. I want to sit right behind the first base dugout when the Padres beat the Dodgers at Petco Park. I want to shut down Disneyland after setting a personal best for […]
New pop-up experience promises Instagram-worthy photo ops, arena food favorites and hockey-themed drinks.
After 606 days away from the diamond because of COVID, the Aviators finally opened their 2021 Triple-A West season Thursday night with health restrictions still in place.
The honor for Booker Elementary School teacher Juliana Urtubey included a surprise visit to the school from first lady Jill Biden, a fellow educator.
Check out the Las Vegas Raiders' new $2 billion home with this view looking south.
Quality journalism sent to your inbox
each morning and afternoon.
Unsubscribe at any time.