The use of artificial intelligence to strategically position law enforcement vehicles on Las Vegas' busiest highways appears to have had some initial success in reducing dangerous driving.
Kendrick Lamar and Travis Scott, along with Tyler, the Creator, will headline the three-day fall festival.
The new numbers cover Friday through Sunday and push cumulative totals in Nevada to 327,579 cases and 5,626 deaths.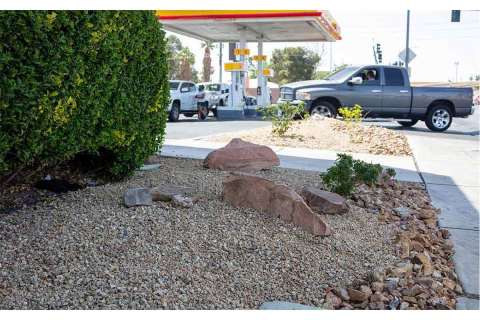 Sponsored Content
Sponsored Content for Southern Nevada Water Authority
You only get one chance to make a first impression, and for businesses, the property's landscape provides that initial introduction to customers, according to Kathryn Harper, a commercial property manager since 2005. "The first impression of driving into a property also tells people how good a job you're doing as the property manager," said Harper, […]
A dozen Las Vegas residents held a small vigil Sunday for the 7-year-old California boy whose body was found in Mountain Springs last month.
Forced to take most of its programming online by the pandemic, Blindconnect found innovative ways to remotely offer Braille and cooking classes.
From ice bars to splash pads, check out some ideas for surviving summer in Southern Nevada.
Check out the Las Vegas Raiders' new $2 billion home with this view looking south.
Quality journalism sent to your inbox
each morning and afternoon.
Unsubscribe at any time.