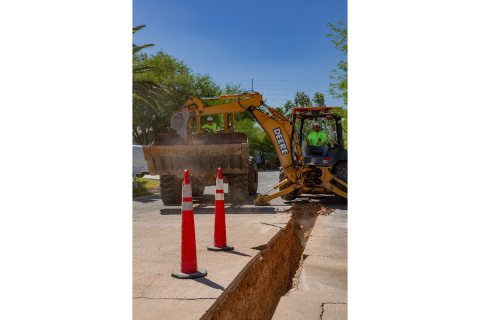 Sponsored Content
Sponsored Content for Las Vegas Valley Water District
Last summer, an infrastructure assessment team for the Las Vegas Valley Water District (LVVWD) evaluated a section of aging pipeline to determine its reliability and reduce the potential of a large break that could cause major water service interruptions to the homes and business in the area. Located in the Francisco Park neighborhood near Valley […]
Vaccinating the public against COVID-19 will be the "greatest public health effort of our generation," according to a Nevada public health official. The state released its draft vaccination plan Monday.
A 22-year-old man was ordered held without bail Monday on a murder charge in the fatal striking of a bicyclist by a minivan passenger who was leaning out of a vehicle.
A Las Vegas pastry chef and a cake decorator share tips for creating spooky sweets from everyday ingredients.
Monitor the progress of the Las Vegas stadium with this view looking south toward the construction site.
Quality journalism sent to your inbox
each morning and afternoon.
Unsubscribe at any time.