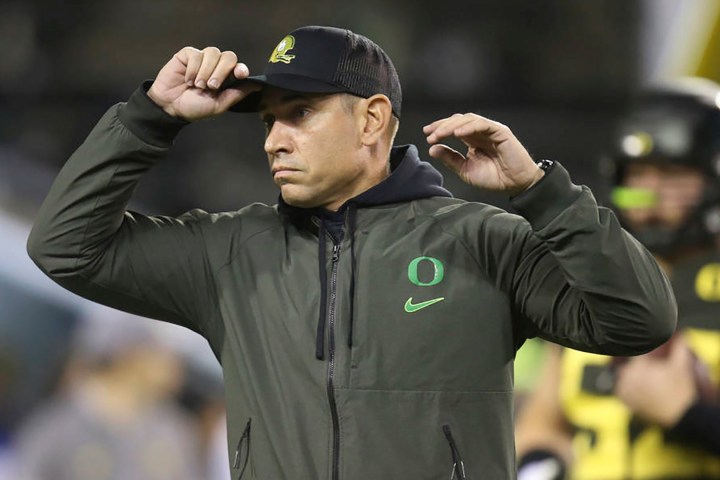 Oregon offensive coordinator Marcus Arroyo has become UNLV's 12th head football coach, the school announced Wednesday morning.
Sponsored Content
Candice "Candi" Gaiters fell in love with baking as a child, working alongside her mother in the family kitchen and taking every cake decorating class she could find. She kept baking even after she graduated college and started work as an administrative assistant, getting rave reviews from her co-workers for the confections she brought into […]
Kody Harlan, 19, and Jaiden Caruso, 18, were found guilty in August of murder and robbery with a deadly weapon in connection with the death of Matthew Minkler.
For their role in the postgame brawl with UNLV on Nov. 30, four UNR football players were issued suspensions Tuesday by the Mountain West for violating the league's sportsmanship rule.
Trent Carlini, a renowned Elvis Presley tribute artist who performed at several Las Vegas resorts dating to the early 1990s, has died.
Monitor the progress of the Las Vegas stadium with this view looking south toward the construction site.
Quality journalism sent to your inbox
each morning and afternoon.
Unsubscribe at any time.