Nobody correctly picked the correct numbers in Tuesday night's Mega Millions, and now Saturday's drawing will be worth an estimated $970 million.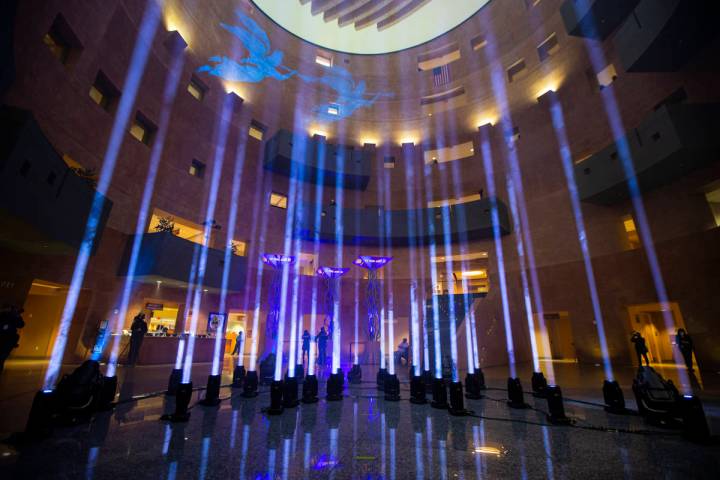 Las Vegas and Clark County were among the many communities across the U.S. participating in a national remembrance for the 400,000-plus people who have succumbed to the coronavirus.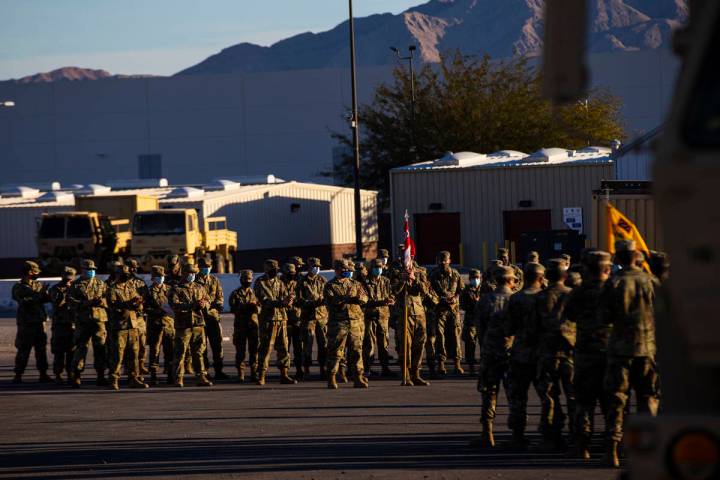 Nevada National Guard members sprang into a life-saving support mission following a single-car traffic accident in a Virginia suburb, officials said Tuesday.
Sponsored Content
Sponsored Content for 4M Dental Implant Center (formerly All Bright Dental)
Dr. Sean Mohtashami, owner of All Bright Dental, has served the Las Vegas market for more than 20 years. However, changing the name of the practice is not much of a shock to his patients or anyone that knows him. You see, Dr. Sean, as his patients call him, created the 4M dental implant procedure […]
Zach Whitecloud was sent over the boards when the Golden Knights faced a penalty kill late Monday. It showed how much faith the organization has in the second-year defenseman.
Chandler Stephenson scored the go-ahead goal at 8:12 of the third period, and the Golden Knights rallied for a victory over Arizona on Monday at T-Mobile Arena.
Mariachi Joya will represent Nevada in the inauguration's virtual "Parade Across America," which features performances from communities in all 56 states and territories.
Check out the Las Vegas Raiders' new $2 billion home with this view looking south.
Quality journalism sent to your inbox
each morning and afternoon.
Unsubscribe at any time.