Nevada on Friday saw the highest daily increase in reported coronavirus cases in three months, according to state data.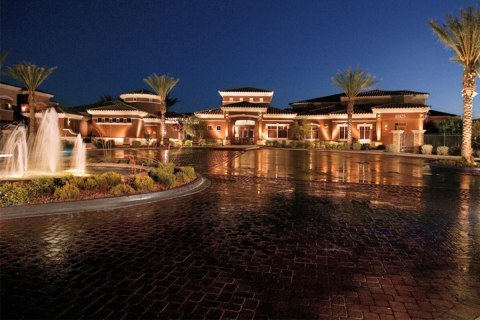 Sponsored Content
Sponsored Content for Picerne Development Team
Picerne Real Estate Group is a full-service construction, design, development, management, and acquisition real estate firm that builds and manages all types of residential communities. This has allowed Picerne to become one of the residential real estate industry's largest and most successful family-owned business. Our commitment to property management excellence is shown by our dedication […]
The massive fireworks display that has become a special events staple for Las Vegas is the latest victim of the COVID-19 pandemic.
The Horrorwood Video drive-in in downtown Las Vegas, led by artistic director Troy Heard of Majestic Repertory Theatre, was created as a way for visitors to enjoy a "haunted" attraction from their cars.
A small plane crashed Thursday morning in the south Las Vegas Valley, killing two people, officials said.
Monitor the progress of the Las Vegas stadium with this view looking south toward the construction site.
Quality journalism sent to your inbox
each morning and afternoon.
Unsubscribe at any time.