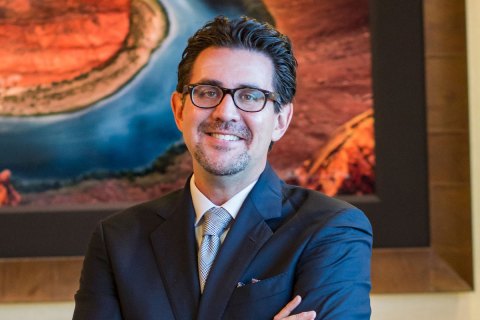 Sponsored Content
Jeremy Aguero for Nevada State Bank
Our nation's economy has grown for 125 consecutive months, the longest expansion in United States history. This Great Expansion, however, has been tepid. It is not only the nation's longest expansion; it is also its slowest. This has led to a fair amount of skepticism relative to the sustainability of our current growth trend. Experts […]
The newly released video shows an out-of-control vehicle slamming into a law enforcement pickup on State Route 156 during snowy weather in November.
One person was badly injured early Thursday in an explosion at a North Las Vegas condominium and apartment complex caused by a resident making methamphetamine, officials said.
Kody Harlan, 19, and Jaiden Caruso, 18, were found guilty in August of murder and robbery with a deadly weapon in connection with the death of Matthew Minkler.
Monitor the progress of the Las Vegas stadium with this view looking south toward the construction site.
Quality journalism sent to your inbox
each morning and afternoon.
Unsubscribe at any time.