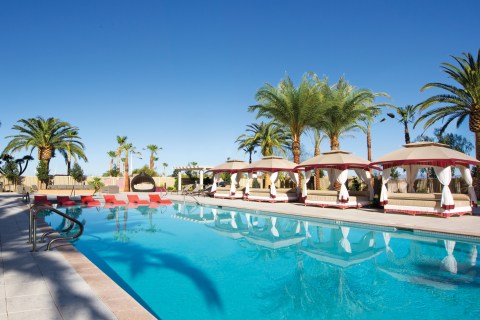 Sponsored Content
Sponsored Content for One Las Vegas
It's a big beautiful view of the world from the 19th floor when you call Residence #1919 at One Las Vegas home!  With soaring 10-foot ceilings, three bedrooms and three-and-one-half baths, the Wellington Hills model spans 2,098-square-foot and features an open, spacious floor plan.  This high-rise home with a Las Vegas Blvd. address is just […]
"Seven Magic Tires," created by Las Vegas artists Justin Favela and Ramiro Gomez, substitutes piles of tires for hefty boulders to create the scale model.
This October, many of Tim Burton's fantastical, spooky and imaginative creations will touch down at The Neon Museum in Las Vegas.
A North Las Vegas Police Department officer fired five rounds last weekend at a speeding driver, who police later learned was driving a stolen pickup.
Monitor the progress of the Las Vegas stadium with this view looking south toward the construction site.
NEWSLETTER SIGN UP
Quality journalism sent to your inbox
each morning and afternoon.
Unsubscribe at any time.