COVID-19 vaccine eligibility in Clark County will expand Tuesday to all groups within frontline community support and frontline supply chain and logistics categories.
Nevada Highway Patrol advised drivers to expect delays and avoid the area if possible.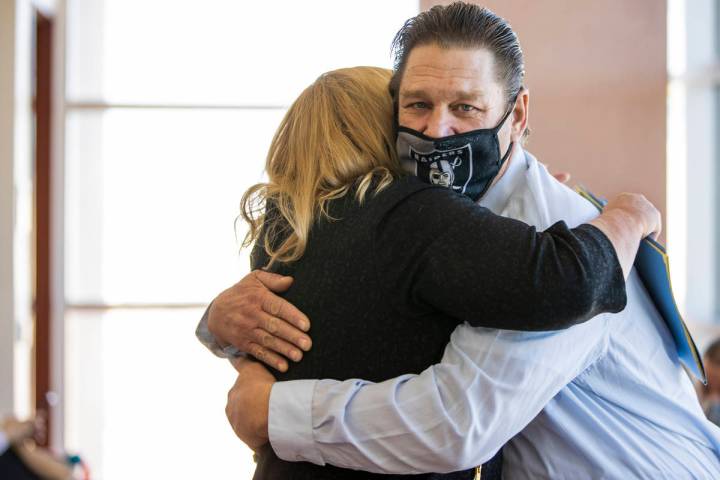 A judge on Monday approved a nearly $1.4 settlement for Fred Steese, who spent nearly two decades behind bars for a murder he did not commit.
Sponsored Content
Sponsored Content for All Bright Dental
In 1997, Dr. Sean Mohtashami opened All Bright Dental in Las Vegas, Nevada. It thrived as a general dental practice and later as a cosmetic dental practice. However, Dr. Sean (as his patients call him), wanted to help his patients even more and dove head first into dental implant dentistry. Upon seeing his implant patients' […]
The Golden Knights and Las Vegas Motor Speedway will be allowed 15 percent capacity crowds, giving fans something to cheer for in person for the first time in almost a year.
Reported hate crimes against Black residents in Las Vegas more than doubled in 2020, which activists attribute to a rise in racism nationally and more knowledge among victims about their rights to report.
Greatness is created from a competitive spirit, which might help explain why, at age 36, Golden Knights goalie Marc-Andre Fleury is playing at an elite level.
Check out the Las Vegas Raiders' new $2 billion home with this view looking south.
Quality journalism sent to your inbox
each morning and afternoon.
Unsubscribe at any time.