Las Vegas' streak of reaching 113 degrees or higher ended at five days, when McCarran International Airport topped out at 112 on Sunday.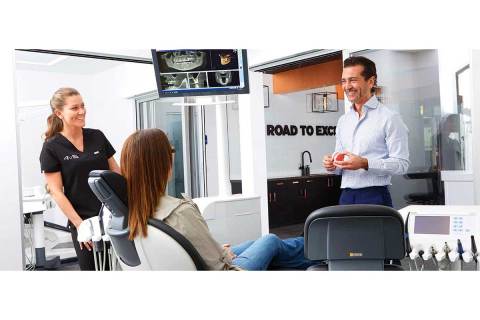 Sponsored Content
Sponsored Content for 4M Dental Implant Center (formerly All Bright Dental)
"When I call around to dental offices and ask how much a dental implant costs, I feel like I get the runaround and never get the true number. Why can't they just give me a price?" The truth of the matter is that they do not really know how much it will cost because […]
Members of the media got a chance to check out the MSG Sphere's most recent construction milestone during a tour.
Gov. Steve Sisolak revealed Thursday that Nevada's new COVID-19 vaccine incentive promotional program will provide $5 million in cash and prizes for eligible residents who have been vaccinated.
On a day when Las Vegas broke another heat record, children built snowmen and started a mini snowball fight at the Linq Promenade.
Check out the Las Vegas Raiders' new $2 billion home with this view looking south.
Quality journalism sent to your inbox
each morning and afternoon.
Unsubscribe at any time.