North Las Vegas police are investigating the death of a man found near a bus stop early Monday.
Nevada recorded more than 5,000 excess deaths after COVID-19 struck, according to a 50-state national study.
There have been reports of instances of drivers posing as Uber and Lyft drivers at McCarran International Airport's rideshare pickup areas and offering people rides not clocked on the companies' apps.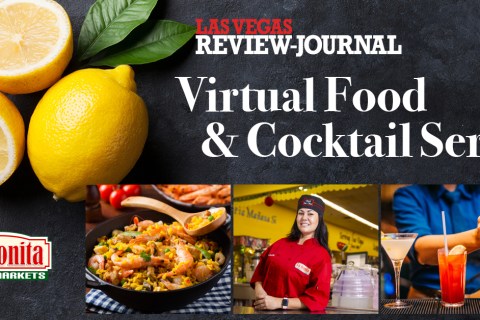 Sponsored Content
Sponsored Content For La Bonita Supermarkets
The Las Vegas Review-Journal and La Bonita Supermarkets teamed up to bring you a virtual food & cocktail cooking series.  The first episode took place on March 18, 2021, where Chef La Che cooked a delicious paella dish, paired nicely with a refreshing mojito, and ended  with a light dessert of strawberries and cream.  Learn […]
Things got ornery fast, as Golden Knights forward Ryan Reaves leveled Arizona defenseman Jordan Gross to the ice at 12:35 of the first period with a shoulder to the head.
A jury in Las Vegas awarded $29.5 million on Friday to the family of a woman who was left brain damaged after being treated for a severe allergic reaction in 2013.
Drilling began in November 2019 and on Thursday, media members got their first look at the Tesla-centered $52.5 million Convention Center transit system.
Check out the Las Vegas Raiders' new $2 billion home with this view looking south.
Quality journalism sent to your inbox
each morning and afternoon.
Unsubscribe at any time.