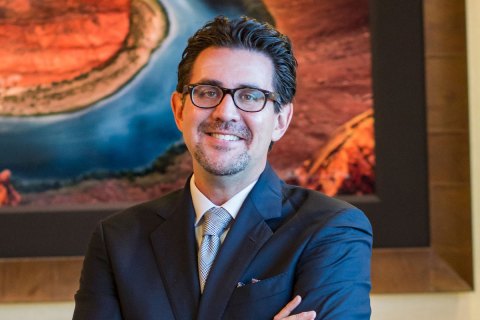 Sponsored Content
Jeremy Aguero for Nevada State Bank
For 20 million visitors each year, the Las Vegas experience doesn't start in a hotel lobby; it starts at a gate at McCarran International Airport. As the gateway to Southern Nevada for nearly half of our annual visitors, McCarran has become perhaps the single most important component of the region's thriving tourism economy. Today, the […]
To simply call "Spittin'" Jerry Kaczmarek one of the best to ever play a now-vanished type of pinball game known as a bingo machine is to do him a disservice, he says.
Anyone with information on the robbery can call Metro's Downtown Area Command at 702-828-1537.
General manager Mike Mayock issued an impromptu statement, essentially issuing an ultimatum to Brown.
Monitor the progress of the Las Vegas stadium with this view looking south toward the construction site.
NEWSLETTER SIGN UP
Quality journalism sent to your inbox
each morning and afternoon.
Unsubscribe at any time.