It is the fourth wrong-way crash in a month and the second deadly wrong-way crash this week on Interstate 15.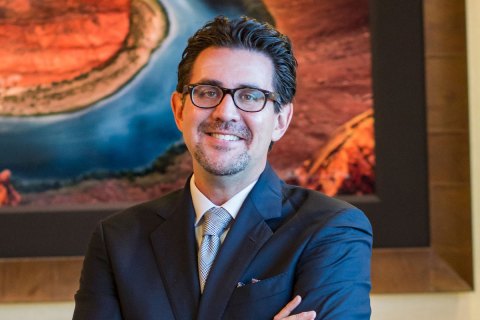 Sponsored Content
Jeremy Aguero for Nevada State Bank
Our nation's economy has grown for 125 consecutive months, the longest expansion in United States history. This Great Expansion, however, has been tepid. It is not only the nation's longest expansion; it is also its slowest. This has led to a fair amount of skepticism relative to the sustainability of our current growth trend. Experts […]
The recession created a new breed of corporate landlords. Today, they're evicting Las Vegas Valley residents at alarming rates.
The NFR is celebrating its 35th year in Las Vegas and the Review-Journal will be live every day at 5:45 pm with special one-on-one interviews.
The collection by the famed street artist, who garnered worldwide attention when his "Girl With Balloon" self-destructed at an auction last year, is on view on the Las Vegas Strip for the first time.
Monitor the progress of the Las Vegas stadium with this view looking south toward the construction site.
Quality journalism sent to your inbox
each morning and afternoon.
Unsubscribe at any time.