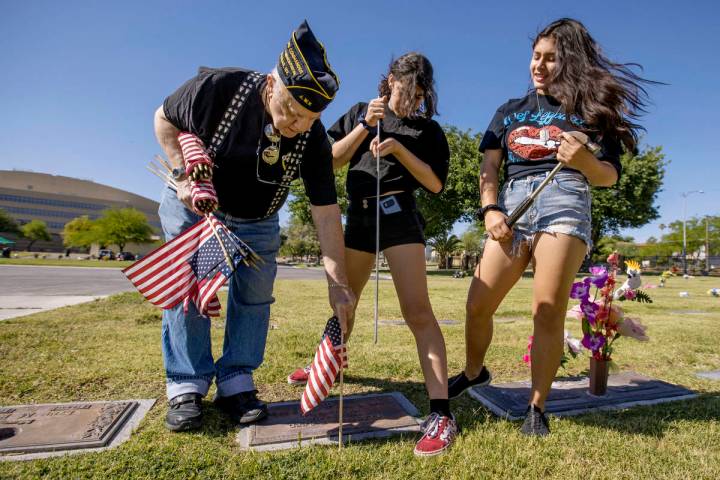 There are some recurring public Memorial Day events scheduled for Monday across the valley, but they have been scaled back.
Sponsored Content
Sponsored Content for Ignite Funding
Are there benefits to compounding interest? That depends if you are paying the interest or earning it. Let's look at three scenarios. SCENARIO ONE: What does the bank make on your money in your savings/money market account? This answer will shock those that have never considered what happens to your money on deposit at a […]
Rock legend Billy Gibbons says of his bike ride on the Strip, "We will not have the chance to do this much longer."
City-sponsored program provides shaded al fresco eating areas in the Arts District and off Fremont East.
Vegas Nation host Cassie Soto is joined by Vinny Bonsignore, Adam Hill, Mick Akers and Heidi Fang to breakdown what's new with the Raiders.
Monitor the progress of the Las Vegas stadium with this view looking south toward the construction site.
Quality journalism sent to your inbox
each morning and afternoon.
Unsubscribe at any time.