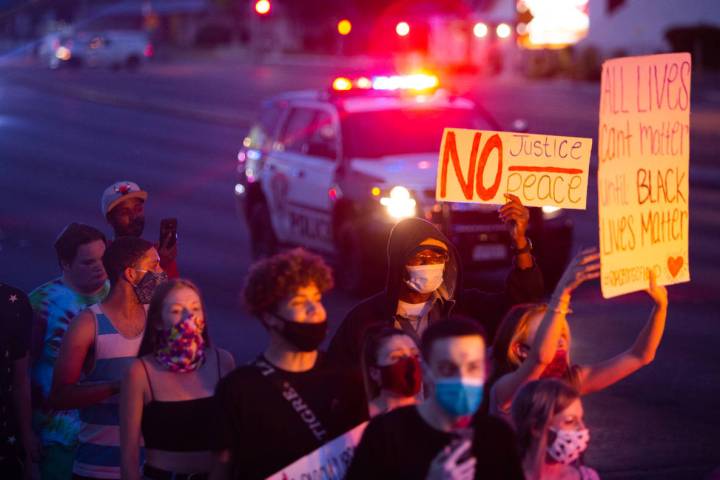 A Black Lives Matter protest continues near UNLV on Tuesday night, the fifth straight day of demonstrations in Las Vegas.
Sponsored Content
Sponsored Content for Ignite Funding
Are there benefits to compounding interest? That depends if you are paying the interest or earning it. Let's look at three scenarios. SCENARIO ONE: What does the bank make on your money in your savings/money market account? This answer will shock those that have never considered what happens to your money on deposit at a […]
A fourth night of Black Lives Matter protesting in Las Vegas ended in violence, with two reported shootings, including a police officer, late Monday.
Las Vegas police arrested two photojournalists, including a Review-Journal staff photographer, who were photographing a tense Friday night protest on the Strip.
Locals converged in downtown Las Vegas in the daylight to clean up and see the aftermath after a second night of demonstrations and clashes between protesters and police.
Monitor the progress of the Las Vegas stadium with this view looking south toward the construction site.
Quality journalism sent to your inbox
each morning and afternoon.
Unsubscribe at any time.