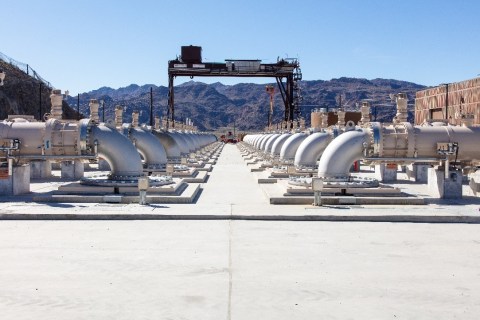 Sponsored Content
Sponsored Content for Las Vegas Valley Water District
Smart investments can help communities weather tough times, so when drought conditions hit the Colorado River Basin in 2000, the Las Vegas Valley Water District (LVVWD) joined local water agencies to invest in forward-thinking plans and programs to protect Southern Nevada's water supply. Engineering a deep-water solution, the Southern Nevada Water Authority (SNWA) and its […]
Sahara Las Vegas has filed a defamation lawsuit against a local blogger who reported what the casino's owners said was an inaccurate rumor that the property would close next month.
First it was essentials like toilet paper and food. But now the most desired list of items during the pandemic include clothing, desks and fitness equipment.
Gov. Steve Sisolak named a new acting director of DETR and announced the leader of a rapid response team on unemployment insurance at a press briefing Thursday afternoon.
The Bellagio and Aria are offering a change of scenery for those sick of working at their kitchen table.
NEWSLETTER SIGN UP
Your Daily Briefing from the Financial Front.
Unsubscribe at any time.