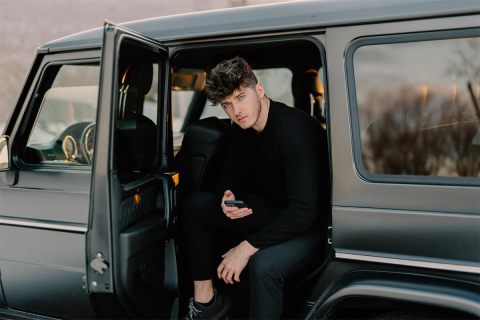 Sponsored Content
Story by Ascend Agency for Anthony DeGalbo
In a rapidly changing business landscape, Anthony DeGalbo believes that investing in stocks remains one of the best ways to grow wealth. However, the stock market is shrouded in mystery and misconceptions, especially among young people. The influx of automated "done-for-you" solutions promising instant results has not done anyone any favors either. In response to […]
The Las Vegas Convention and Visitors Authority board of directors agreed to pay $6.5 million a year over three years to bring the Grand Prix to the resort corridor.
After unveiling plans for a dramatic race on the Strip, the company behind Formula One says it's also buying property near Las Vegas' casino corridor for a hefty price.
Before the Las Vegas race, organizers have to deal with a legal dispute between a Miami tech entrepreneur with ties to the Strip, and Formula One and Liberty Media.
Nevada Gov. Steve Sisolak, talking about F1 coming to Las Vegas: "We know the impact this Formula One race will have on our economy is going to be considerable."