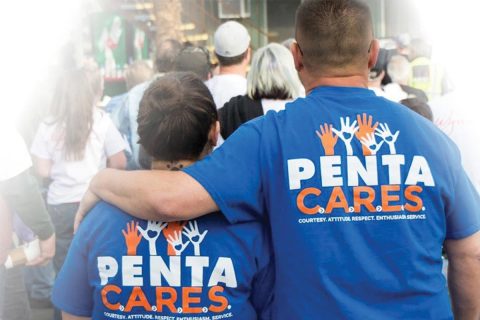 Sponsored Content
Sponsored Content for The PENTA Building Group
Thank you, Las Vegas, for being such a great place to live, raise our families, and make trusted friends. Las Vegas is known for a lot of things, but surprisingly, the best part of Las Vegas is known only to locals – its strong sense of community. Considering that Las Vegas is one of the […]
Las Vegas high temperatures are trending below triple digits as a hot summer gradually fades.
Above-normal temperatures will continue in Las Vegas through much of the week, according to the National Weather Service.
Rain showers hit around the Las Vegas Valley Friday afternoon.
Pop-up thunderstorms that are favoring higher ground are bringing a chance of rain and high winds to parts of the Las Vegas Valley, says the National Weather Service.