"Spider-Man: Far From Home" is celebrating another weekend at No. 1, but non-franchise fare continues to struggle at the box office. Fresh studio-released counterprograming such as the horror movie "Crawl" and the action-comedy "Stuber" barely made a dent in the web-slinger's earnings, although there is a glimmer of hope in the independent world.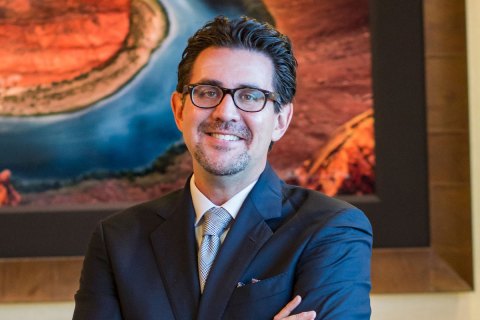 Sponsored Content
Jeremy Aguero for Nevada State Bank
There is no shortage of positive news for Nevada's economy these days, which is certainly more than welcome, given where the state's economic fortunes sat not all that long ago. Statewide annual employment growth is first in the nation, a spot Nevada has held for seven consecutive months, and for 19 of the past 36 […]
Frites Fries at Excalibur to celebrate National French Fry Day on Saturday with specials, giveaways.
Whether you're strolling the Strip or lounging by the pool, chances are you can get a big drink in a souvenir cup.
May the odds be ever in your favor at the new attraction at the MGM Grand.
The Las Vegas Strip is getting a new addition: a bright pink shipping container — the new home of a Hello Kitty Cafe.
NEWSLETTER SIGN UP
Keep up with what's happening in Vegas!
Unsubscribe at any time.