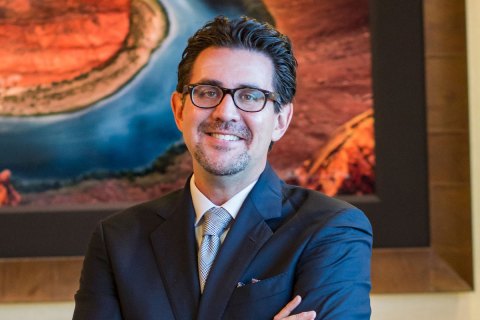 Sponsored Content
Jeremy Aguero for Nevada State Bank
There is no shortage of positive news for Nevada's economy these days, which is certainly more than welcome, given where the state's economic fortunes sat not all that long ago. Statewide annual employment growth is first in the nation, a spot Nevada has held for seven consecutive months, and for 19 of the past 36 […]
In February 1965, Neil Armstrong and his fellow Apollo 11 crew members spent three days exploring at what was then known as the Nevada Test Site.
Massachusetts State Police are investigating after a picture was shared on social media of a dog tied to the bed of a tow truck traveling on a highway.
Former Las Vegas police Capt. Larry Burns was laid to rest Thursday. He was best known for his committment to policing "with love" in the Historic Westside.
William Corney was a communications engineer stationed in the middle of the Atlantic during the Apollo 11 mission 50 years ago, relaying messages to NASA's Mission Control.
NEWSLETTER SIGN UP
Quality journalism sent to your inbox
each morning and afternoon.
Unsubscribe at any time.