Updated August 16, 2022 - 10:50 am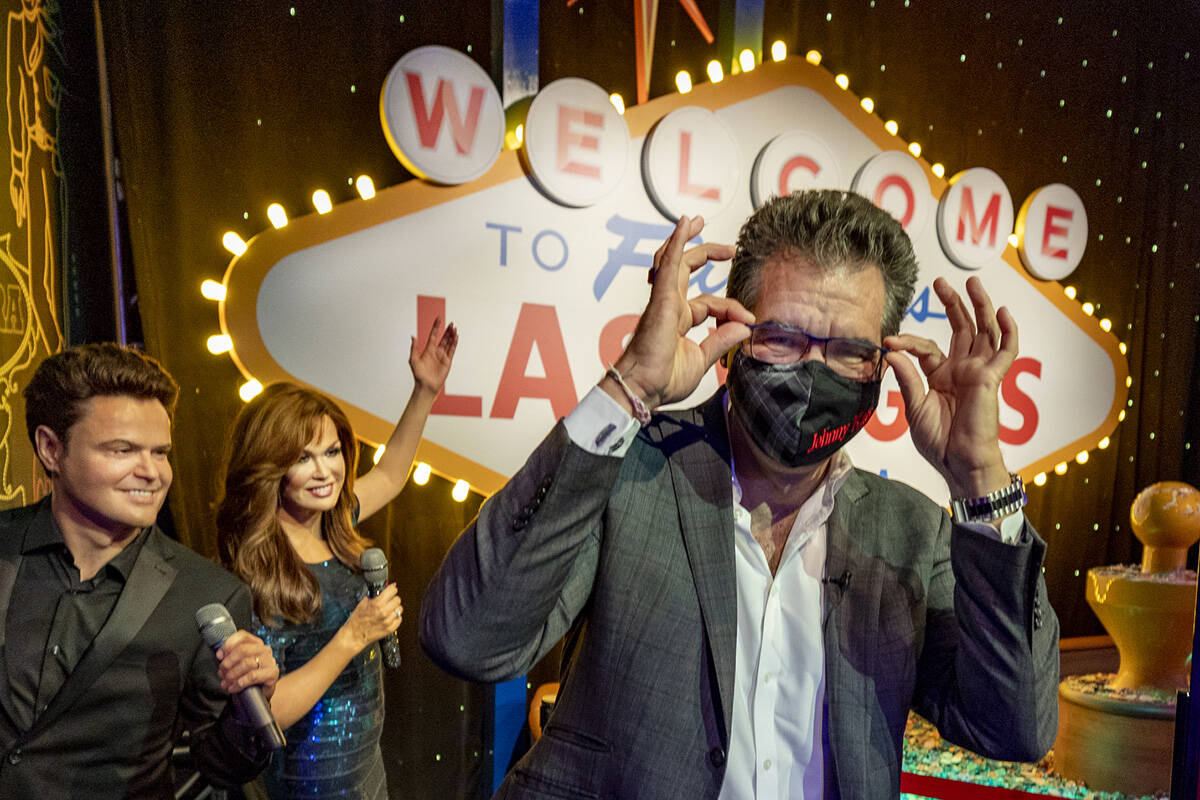 Looking for the coolest hangs in Las Vegas? They're not always where you think. John Katsilometes has you covered with the hippest spots in town, on and off the beaten path. See below for Kats' newest and most righteous suggestions:
Fez Night is upon us
That's the opening-night celebration at 8 p.m. next Tuesday, Aug. 23, for The Golden Tiki's seventh anniversary. The club in the Chinatown culinary and entertainment center is celebrating with themed parties over eight nights. I dropped into the place late Sunday (about midnight) and had a fine time noshing on meat balls and drinking cans of Weird Water. The club holds fast to its Trader Vic's-fashioned theme, and quirky, late-night vibe. Live entertainment nightly. Shrunken heads abound.
3rd Street Stage torrid
An instance where you must plan, know the environment and (wherever possible) love thy neighbor. But Downtown Rocks on the Fremont Street Experience's 3rd Street Stage has been torrid — torrid, I tell you! — all summer long. Theory of a Deadman and Saliva wiped out the latest, free FSE show Friday night. The promenade was totally slammed.
No official tally on the capacity. FSE is allergic to such specifics these days, but we have the estimated crowd size for New Year's Eve 2019 as 40,000. FSE President and CEO Andrew Simon responded to this tweeted question with, "The place was packed! Full house!"
Big Elvis continues residency
Pete "Big Elvis" Vallee continues his residency at the Piano Bar at Harrah's at 2, 3:30 and 5 p.m. Mondays, Wednesdays and Fridays. Vallee also hosts the "Blue Hawaii"-themed show at The Golden Tiki lounge in Chinatown at 3939 W. Spring Mountain Road from 4 to 7 p.m. the first Tuesday of every month. No cover for any of it.
.
San Antonio rock 'n' roll
Rock 'n' roll from San Antonio is up next at SoulBelly BBQ in the Arts District. The Heroine, with Big Like Texas, plays at 8 p.m. Thursday. "Playing fast, playing loud, playing for keeps," is the billing. So pay the $10 cover, be happy with it, or suffer the consequences.
Ashley Fuller at BCCC
Returning to BCCC, Ashley Fuller and her band play the open lounge at the club's entrance, just across Emeril's Fish House, on Friday and Saturday. Times are 7 p.m.-8 p.m., and 9:30 p.m.-midnight. If you can't have run at Garrett's club, just call it.
Pepe Jimenez Quartet
Pepe Jimenez Quartet, led by the drummer in the Perrico band, plays Gatsby's Supper Club at the Gambit in Henderson at 8 p.m. (doors at 6 p.m.) Wednesday night. Steven Lee on guitar, Bill Zappia on keys and John Belzaguy on bass. A $30 F&B minimum, per-person, makes this a real dinner-and-show experience. These guys won't disappoint. Go to gambighenderson.com for info.
Davidsen at Neonopolis
CHA Hall of Famer Kenny Davidsen is tinkling the ivories — tinkling, I tell you! — at Don't Tell Mama's at Neonopolis 8 p.m. on Wednesdays and Saturdays. Closing at 2:30 a.m. on Wednesdays, 3:30 a.m. Saturdays. Stay for the whole show. I dare you. No cover, ever, at Mama's. No more pizza, though. The Little Oven That Could is also a pandemic casualty.
Yacht and Roll docks at Boulder
On the topic of rocking that watercraft, Yacht and Roll rescues its weekly series at Arizona Charlie's Boulder at 8 p.m. Friday. Maybe there is a yacht dock out there on Boulder Highway. We'll find out. Dress accordingly. And, no cover.
Sax specialist at Notoriety Live
Sax specialist Justin Young kicks it up at Notoriety Live's Robin Leach Lounge the last Sunday of every month, including this one. He's at 2 p.m. this weekend, with guest vocalist Rachel Oliver Cobbin of Atlantic Starr. Tickets are $25, $35, $45 (not including fees), go to NotorietyLive.com for details. And drop Dave Koz's name, if only just to fit in.
Adult comedy shifts
"The Dirty at 12:30" rumbles along, having moved temporarily to South Point Showroom from Grandview Lounge. The adult comedy showcase runs every Friday, doors at 11:59 p.m. Expect material to be delivered in explicit language. Guests must be 21-over to attend. NO cover, but hit the bar to support the cause and go to dirtyat1230.com for more info.
Master harpist at Bootlegger Bistro
The remarkable artistry of Mariano Gonzalez, master harpist, is featured 6:30 p.m.-9:30 p.m. Wednesdays and Thursdays at Bootlegger Bistro. Gonzalez performs ambiently, and beautifully, during dinner. Every once in a while he slips in something remarkable. One night, I swear, he softly played a Led Zeppelin song. I think it was "When The Levee Breaks." So, get there. No cover.
Cheapshot on Fremont East
Cheapshot on Fremont East continues to bolster — bolster, I tell you! — its entertainment schedule. The "Mavericks" variety show is 7 p.m. Thursdays, Fridays and Saturdays; "Mavericks Late" (more adult even than "Mavericks") is 9:30 p.m. Saturdays; the "Guilty Pleasures" nightclub hang and side-acts show is 11:30 p.m.-3 a.m. Saturdays; "Body Work" disco hang is 11:30 p.m.-3 a.m. Fridays; the piano bar (remember, this place was once Don't Tell Mama) from 8 p.m.-close Wednesdays and Sundays and 9 p.m.-close on Thursdays; and the venue's Happy Hour is 9 p.m. 11:30 p.m. Fridays.
Surf stylings at Golden Tiki
Enjoy the instrumental surf stylings of Thee Swank Bastards at 9 p.m. Monday (and, every Monday) at The Golden Tiki. For ages 21-and-over. Leis and Hawaiian shirts unbuttoned to the naval are optional, but recommended. No cover. Toss some tips their way and watch the tide roll in.
'Sunday Funday' at Notoriety Live
The charismatic crooner (and member of the Kats! JK Club) Jonathan Karrant is returning his "Sunday Funday" music series to Notoriety Live at 2 p.m. Aug. 14. Karrant's latest release, "On and On," reached No. 4 on Billboard's jazz charts. He and his backing band cover the '40s through '90s.
Karrant has been honored as one of the country's top 12 rising jazz vocalists by the industry Downbeat magazine. We always recommend parking on Level P2 of Neonopolis, taking the lift (or, elevator) to the third floor. Tickets are $40 (not including fees); go to notorietylive.com for further information.
NPerson
Bringing a Westgate vibe … NPerson, the artistic and matrimonial tandem of Brandon Godfrey and Sean Stewart Godfrey of Soul of Motown, are at International Bar from 8 to 11 p.m. Wednesdays. The venue is just off the hotel's main entrance. Grooving and gratuities encouraged. No cover. And catch the couple's main show at Westgate Cabaret, which is still selling hot! Hot, I tell you!
Gregg Peterson Band
Catch the rock 'n' soul stylings of the Gregg Peterson Band at Naughty Ladies Saloon at Arizona Charlie's Decatur. The band is back at 8 p.m. Aug. 19, Sept. 2 and Sept. 16. No cover. Drop the name of Marvin "Sweet Louie" Smith and see if anyone remembers.
John Katsilometes' column runs daily in the A section. His "PodKats!" podcast can be found at reviewjournal.com/podcasts. Contact him at jkatsilometes@reviewjournal.com. Follow @johnnykats on Twitter, @JohnnyKats1 on Instagram.