Paris Las Vegas power back on after outage forces evacuations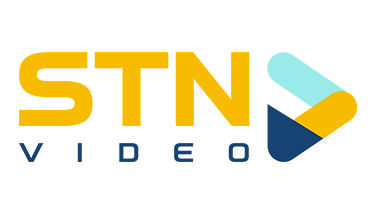 Hundreds of guests at the Paris Las Vegas were evacuated from the Strip resort after a power outage Thursday night.
......We hope you appreciate our content. Subscribe Today to continue reading this story, and all of our stories.
One person, who was having breathing problems, was taken to a hospital and in stable condition, according to Clark County Fire Department Fire Chief John Steinbeck.
Clark County fire crews first responded to calls a little after 7 p.m., Steinbeck said in an email.
By about 9:50 p.m., the lights of the valet flicked back on and the scores of people, who had gathered after being evacuated from the casino, cheered.
"This evening, Paris Las Vegas experienced a power outage that has since been restored," according to a statement sent about 9:45 p.m. from a Caesars Entertainment spokesperson. "The health and safety of our guests and team members is a top priority, and we thank the Las Vegas Metropolitan Police Department, Las Vegas Fire & Rescue and NV Energy for their assistance in the matter."
During the outage, Metropolitan Police Department Lt. Noel Roberts said the Paris, located at 3655 Las Vegas Blvd. South, was evacuating much of the hotel as of 8:45 p.m.
Las Vegas police officers helped the Fire Department crews with evacuations after some people were trapped in elevators.
Fire crews rescued multiple guests out of six elevators, Steinbeck saidl. None of the guests rescued from the elevators required medical attention.
Officers also blocked every entrance to the hotel, including access to the parking garage to allow cars to leave the property.
Power outage at Paris Las Vegas. Guest sitting in dark casino unable to get to room due to no elevators in operation. pic.twitter.com/bqHZhvdaJS

— DJ Iconik (@vegaspiff) October 23, 2020
'Everything was black'
Tourist Shon Burton, who had traveled from Phoenix to Las Vegas with his family, said they were eating at Paris' Tower Restaurant when the power went off, first around 7:15 p.m. and again at 7:30 p.m. He said things went along as normal, with drink service continuing and piano music still playing until the restaurant lost all power.
"All of the tables had fake candles so nobody panicked," he told the Review-Journal over Twitter. "We stayed in the restaurant and looked around. The Bellagio fountain kept power on and off and we could see that all of Paris was dark."
He and his family were stuck outside the valet area waiting to be allowed back into their room. At 10:50 p.m., Burton and his family were able to get back into their room, he said later.
Chelsea Gallagher, who came with her family from California to Las Vegas, said she'd just left to get food and kept her dogs in the hotel room, but when she returned to Paris, "everything was black."
"They have police telling us we can't get to our rooms or our cars. People are sitting on the floor," she said. "I just want my dogs. An officer told me he would have someone go to my room and call me but that was over an hour ago."
Gallagher said by 10:30 p.m. she'd been stuck outside for about three hours and was surrounded by 60 people at the entrance between Bally's and Paris.
"My mother-in-law is diabetic and they won't let her get to her medication," she said.
Contact Sabrina Schnur at sschnur@reviewjournal.com or 702-383-0278. Follow @sabrina_schnur on Twitter.
Power outage. Stuck in the casino at Paris Hotel Las Vegas. My wife and kids are upstairs and I can't get them down. Fire dept here but no leadership. Everyone running amuck @ parisvegas pic.twitter.com/gmptuYVbVA

— spflsurf (@pauly_shane) October 23, 2020