Ex-311 Boyz gang member convicted in domestic battery case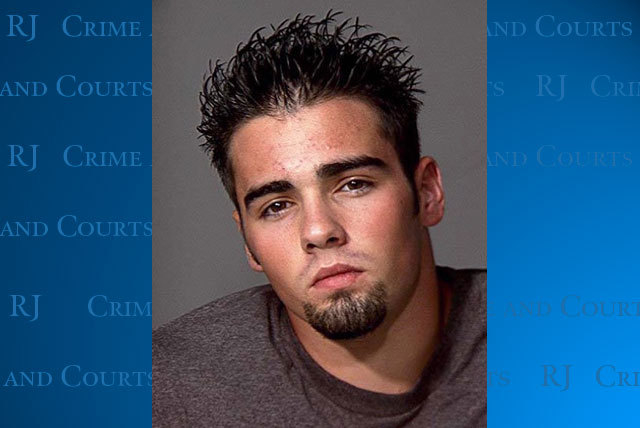 A former member of the notorious 311 Boyz gang who was convicted in 2003 of beating a teen with a crowbar will be heading back to prison.
Steve Gazlay, 29, was convicted Thursday for what Clark County prosecutors called a severe case of domestic violence against his longtime girlfriend who is the mother of his three children.
After a nine-day trial, Gazlay was convicted by a jury of second-degree kidnapping, assault with a deadly weapon, burglary, home invasion, coercion, battery-constituting domestic violence–strangulation and possession of a firearm by an ex-felon.
Gazlay, who represented himself, was acquitted of attempted murder, two counts of battery and three counts of child abuse.
Deputy district attorney Colleen Brown said, "we're happy with the verdict" and "happy (the victim) got the justice she deserved."
Brown said for years Gazlay would threaten to kill his girlfriend and sometimes strangle her all the while controlling her every move.
The girlfriend, who testified against Gazlay, tried to get away with their children, but Gazlay hid an iPhone in her car and used the application "Where's my iPhone" to track where she was hiding out.
In a July confrontation, Gazlay, after hours of threatening to kill his girlfriend with a revolver, pulled out the gun and shot himself in the leg, Brown said.
Gazlay argued at the trial that his girlfriend shot him because she was jealous he was cheating on her.
But prosecutors called as a witness Gazlay's 11-year-old son who testified that his father shot himself.
Gazlay is being held at the Clark County Detention Center pending his May 28 sentencing hearing. He faces dozens of years in prison.
Gazlay is also awaiting a June trial in a theft case.
In that case, Gazlay and John Paul Robertson are charged with bilking a man out of at least $115,575 in a used car scam, according to court papers.
Authorities said, instead of delivering a Lamborghini Gallardo as promised, Gazlay used the money to gamble at the Cosmopolitan.
Court papers show that in a five-month period in 2012, Gazlay lost $178,250 in cash and markers at the Strip casino.
It's been nearly 11 years since the infamous 311 Boyz — a gang of kids from middle- to upper-class families — attacked Tanner Hansen at a house party. Gazlay and eight teens, ages 16 to 19, were charged in the attack that maimed Hansen's face. Four, including Gazlay, went to jail for a year, one was cleared of any wrongdoing by a jury, another had all charges dropped, and three entered plea agreements.
Contact reporter Francis McCabe at fmccabe@review journal.com or 702-380-1039.