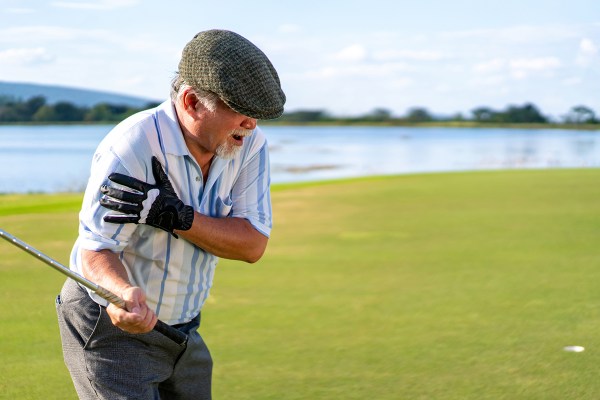 Imagine being a pitcher on a major league baseball team and incurring a high-grade tear ulnar collateral ligament. This tear occurs with overuse on the ligaments in the elbow and is a common injury of baseball pitchers who perform frequent overarm movements. This is what happened to Los Angeles Angels pitcher Garrett Richards in 2016. Instead of ligament-replacement surgery, he chose stem cell therapy. Richards underwent the procedure in which stem cells are derived from human umbilical cord tissue or fat and injected into the injury site. Today, he is still playing baseball as a free agent.
In Las Vegas, Dynamic Stem Cell Therapy encompasses the rapidly evolving functional medicine areas. Stem cells offer the potential to develop into different types of cells in the body such as nerve, muscle or blood cells. This remarkable ability can potentially revolutionize treatment options offered by Dynamic Stem Cell. A wide range of injuries, including sports medicine injuries, can be treated.
"Stem cells are the building blocks of the human body," says Dynamic Stem Cell Therapy Co-founder and CEO Blake Youmans.
According to an article in Orthopedics Today, published Jan. 19, 2017, "A number of studies have demonstrated that fat-derived stem cells have great healing potential … helping the natural healing process," Jason Hurd, MD, a principal investigator of the study and orthopedic surgeon at Sanford Orthopedics & Sports Medicine in Sioux Falls, South Dakota as quoted in the article.
As published in Science Daily on Feb. 26, 2019, "Chronic tears often result in fat accumulation within the rotator cuff muscles, resulting in negative clinical outcomes, including weakening and atrophy of the muscles. It's believed that this process of fat infiltration makes rotator cuff muscle damage one of the most difficult to rehabilitate after injury," says Manuel Schubert, M.D., resident in orthopedic surgery at Michigan Medicine, as published in the article.
One of the key reasons why stem cells are the future of regenerative medicine is their ability to repair damaged tissues. Stem cells can differentiate into specialized cells, replace damaged cells and regenerate damaged tissues. Stem cell therapy can effectively treat tendon, ligament, joint and muscle injuries.
When used in sports medicine, stem cells are harvested and injected into an injured area, which may create new tissue. Stem cells can grow new cartilage and may prevent the need for a joint replacement. After being injected into the injured area, their capability to differentiate or turn into specialized cells may allow them to repair injured tissues. Stem cells renew themselves, providing an ongoing supply of healthy cells.
The future of regenerative medicine are stem cells and their potential benefits are staggering. With ongoing research and advancements in technology, stem cells will undoubtedly play a critical role in the future of health care.
Dynamic Stem Cell Therapy offers regenerative medicine, which can provide procedures to aid in healing injuries. Minimal invasiveness, natural healing properties, anti-aging benefits and no risk of rejection or allergic reaction create viable treatment options. More importantly, the clinic is located in Southern Nevada and is easily accessible nationally and globally.
Dynamic Stem Cell Therapy is located at 2551 N. Green Valley Parkway, Henderson, with easy access in Southern Nevada. For more information, call (702) 547-6565 or visit stemcellpowernow.com.
Members of the editorial and news staff of the Las Vegas Review-Journal were not involved in the creation of this content.