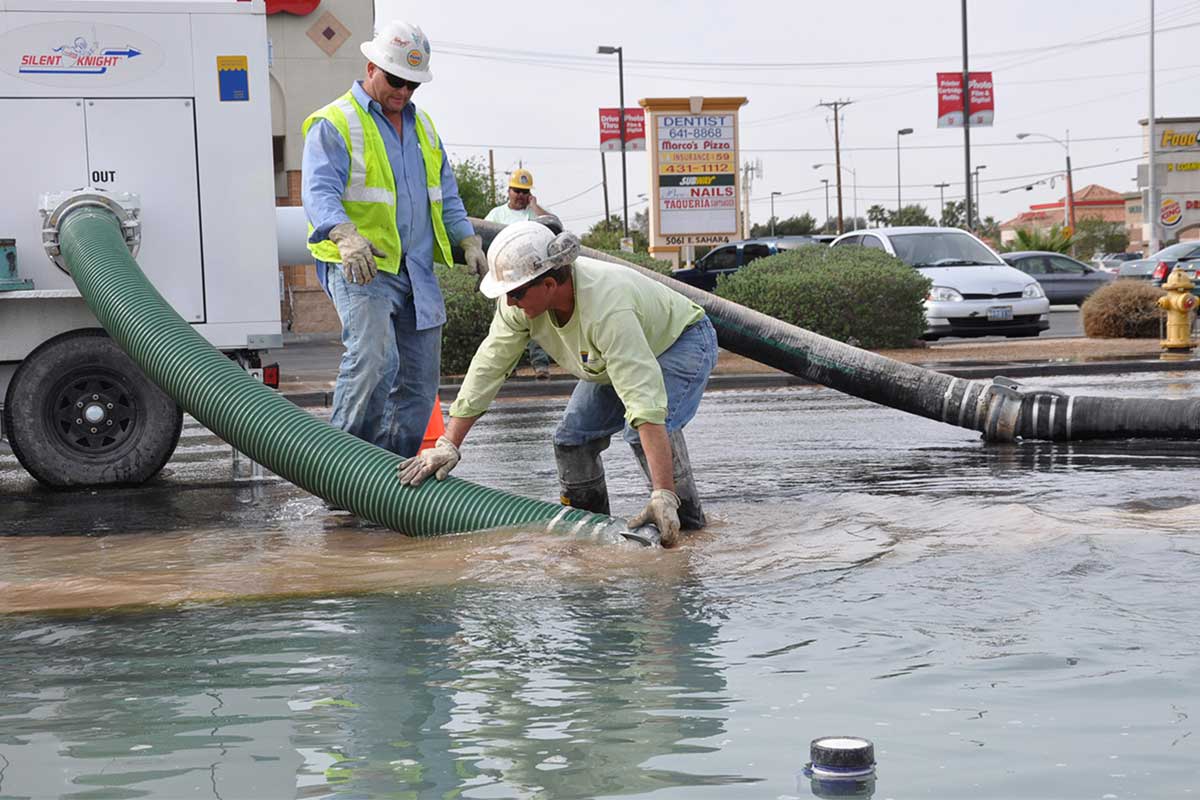 Summer breaks mean more than an end to school classes and vacation time. It is also when the potential for emergency water main breaks and lateral service leaks increases as the Las Vegas Valley Water District (LVVWD) delivers its largest volumes of water daily to meet peak summer water demands.
"We reduce these water system failures by proactively upgrading troublesome areas of the distribution system, especially in fall and winter when people use less water and we can schedule repairs," said Alejandro Flores, LVVWD Distribution Supervisor. 
The LVVWD works to preemptively stop service outages by continuously monitoring and upgrading the water distribution system. Still, water main breaks happen, and LVVWD crews work 24 hours a day, every day, to respond to emergencies.
"Our crews respond to emergency main breaks and leaks to minimize the amount of time customers might have to go without water," Flores said, adding that it is rewarding work. "People count on us. We get down into the dirt to repair the system or proactively replace a component so our customers have water when needed." 
The continuous investment LVVWD makes in the water distribution system has resulted in a rate of main breaks eight times lower than the national average. The LVVWD is an industry leader in minimizing water losses from leaky infrastructure.
To prevent service outages and main breaks, LVVWD's Engineering and Infrastructure Management departments track millions of components that comprise the community's water delivery system. They systematically replace or repair those components before they fail, leaving homes and businesses high and dry.
"We're doing what we can to prevent a leak or system failure before they occur so we can save every drop of water," Flores said, adding it is important to protect the water supply, especially while the community is under extreme drought conditions. "Working proactively ensures our customers can count on reliable water service, and we're also leading the charge so that Las Vegas has the water it needs in the future." 
To learn more about Las Vegas' water system, visit lvvwd.com.
Members of the editorial and news staff of the Las Vegas Review-Journal were not involved in the creation of this content.