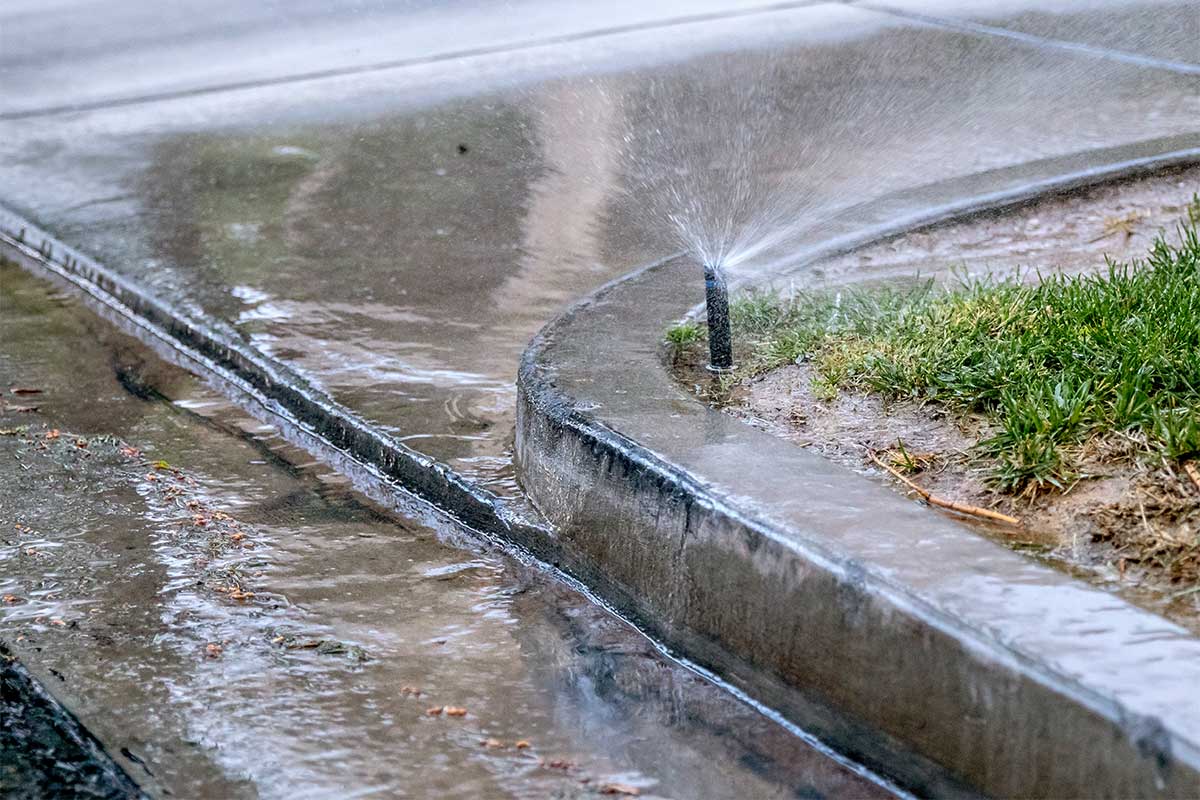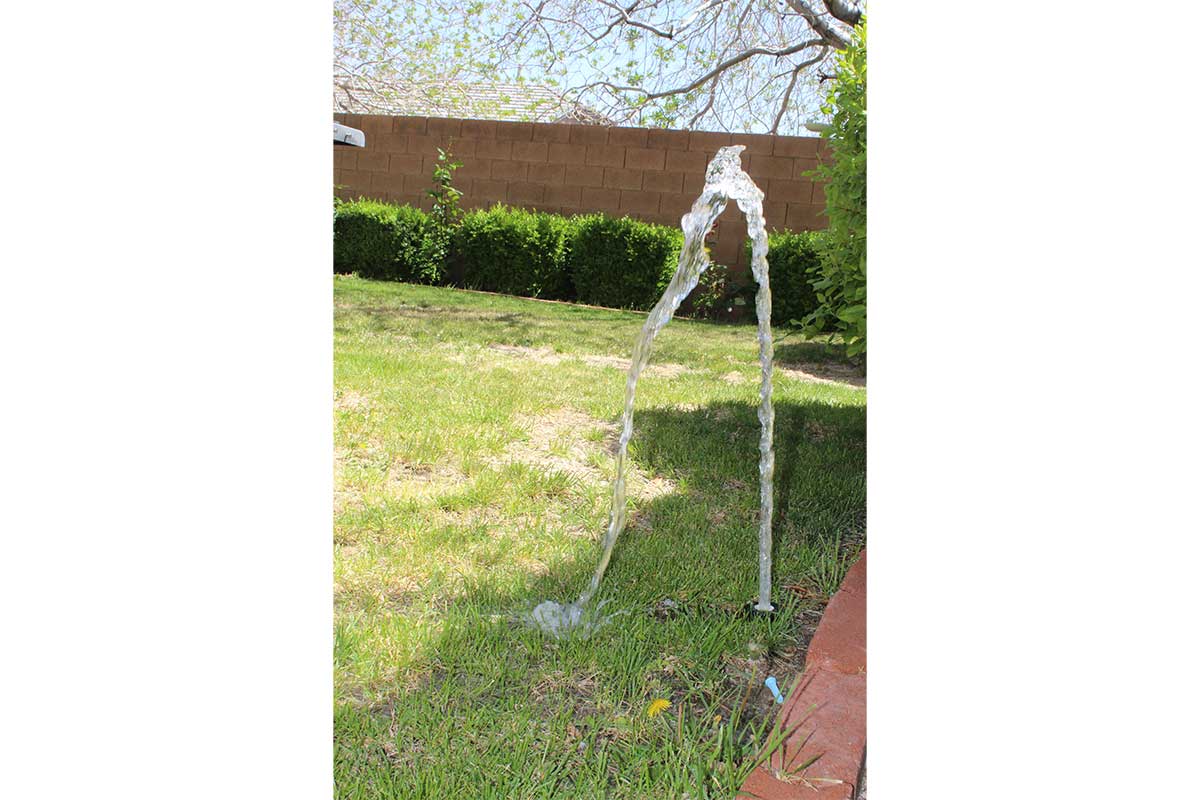 The old proverb "waste not, want not" means many things to many people. But, in Southern Nevada, it is especially true for our most precious resource.
Water waste comes in many forms, from sprinklers operating between 11 a.m. and 7 p.m. during the summer to landscape water spraying or flowing off the property and into the street to watering outside of assigned seasonal water days. Most water waste is caused by improper or inefficient landscape irrigation and can be prevented by finding and repairing leaks in your irrigation system. In Southern Nevada, water waste is against the law; depending on your water provider's service rules and ordinances, fines can range from $40 up to $5,000 for repeat violations.
Preventing and reporting water waste is especially crucial in Southern Nevada, as we live in one of the country's driest regions and rely on a single source—the Colorado River—for 90 percent of our water supply.
To help prevent water waste in our community, you can report it to your local water provider by following these simple steps:
Make sure what you see is water waste.
Provide the exact location, such as a street address and where you observe the issue on the property.
Include days and times so water-waste investigators can document and respond.
If possible, take photos as the waste is occurring; avoid close-ups, especially on larger properties. Photos help direct water waste investigators to the correct
Do not report it via social media!
Do report it to the correct water service provider!
The Las Vegas Valley Water District and the cities of Henderson and North Las Vegas have apps you can download to your mobile device to report water-waste anonymously. You also can find a list of ways to prevent and report water waste at the Southern Nevada Water Authority's website, snwa.com.
Remember, water conservation is everyone's responsibility. Let's all do our part to help curb water waste.
Members of the editorial and news staff of the Las Vegas Review-Journal were not involved in the creation of this content.