Boulder City blooms in the desert as a beautiful small town surrounded by majestic mountains, bordered by Lake Mead, and preserving its colorful history. When the noise, stress and information overload are too much, Boulder City is a convenient 30-minute drive from anywhere in Las Vegas. Plan a staycation in a world so close, yet so different from other cities in Southern Nevada.
Below are our five reasons to visit Boulder City to relax, revitalize and invigorate.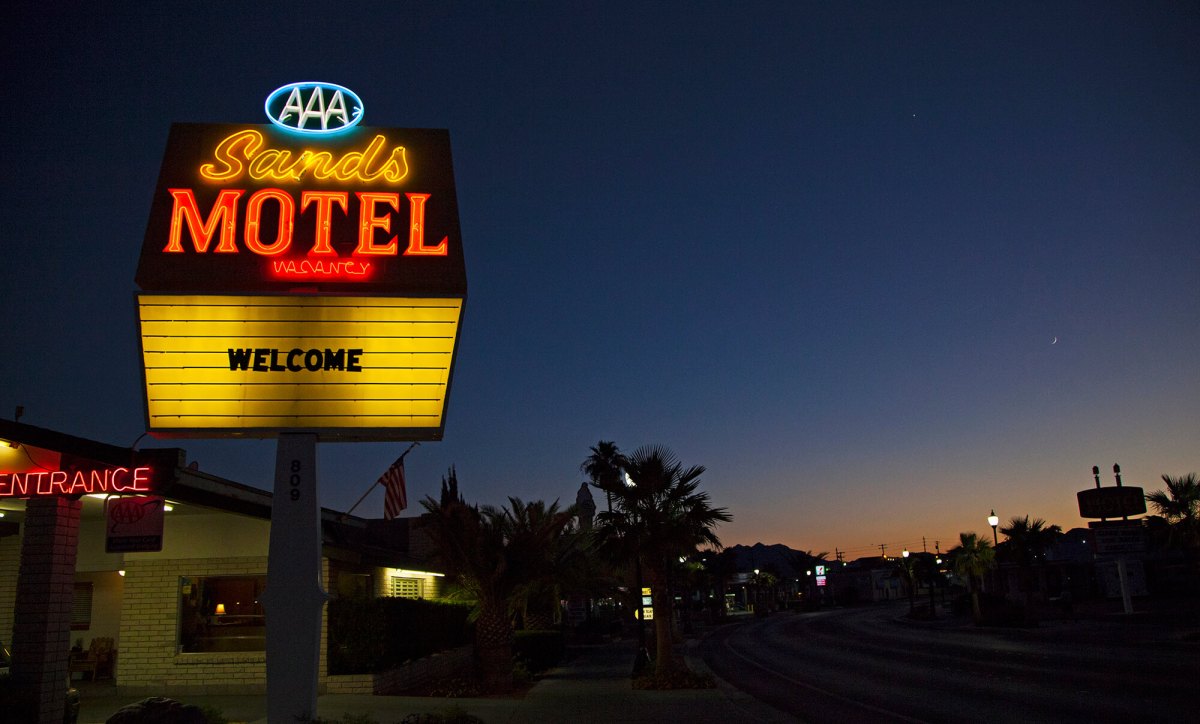 Stay at the charming and relaxing Sands Motel just minutes from the center of Boulder City. Family-owned motel operated since 1951, the motel is surrounded by historical sites, restaurants, shopping and antiquing. If you are feeling nautical, boats can be parked in its oversized lot. If you are looking for a workout during your staycation, The Studio offers over 20 classes a week for several different styles of workouts. Practice meditation and take a breathing class at The Studio before returning home.
Since the Sands Motel is in walking distance, there are several fun places to grab a cocktail, drink a cold beer or enjoy a tasty dinner or leisurely brunch.
Cleveland's Lounge in the Boulder Dam Hotel is an authentic speakeasy that embraces the Rat Pack vibe. They are known for their signature Citrus Irish Whiskey Punch as a nightcap. Live entertainment also performs several nights a week.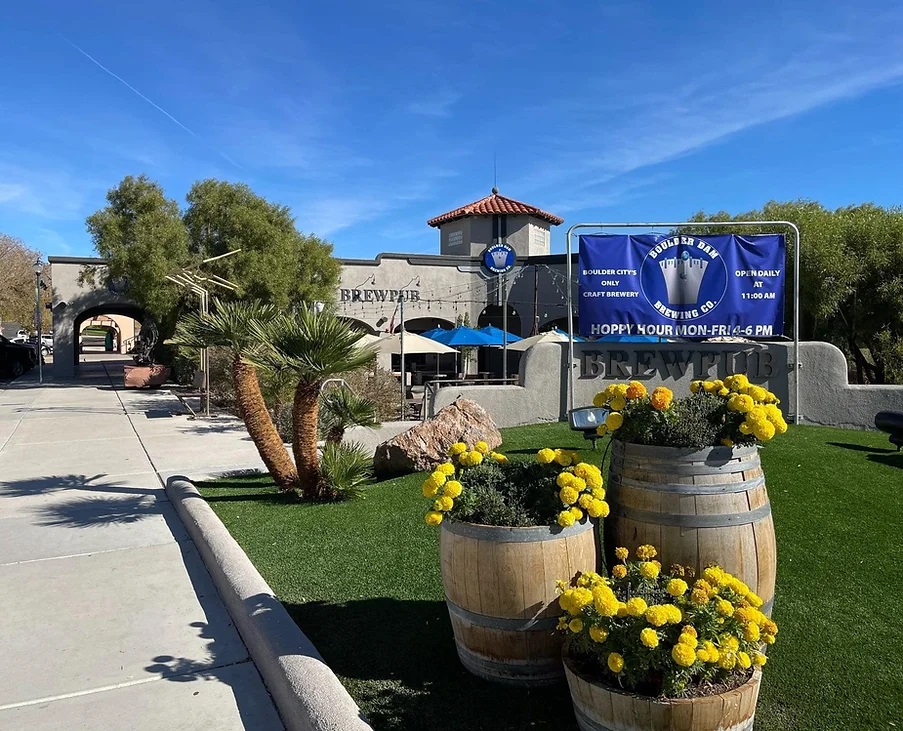 If you are in the mood for a cold one, enjoy a beer at Boulder Dam Brewing Co., a local brewery. Their hand-crafted beers are brewed with local and world-renowned hops, and the 12-tap system hosts a rotating selection of beers. Enjoy live entertainment on Friday and Saturday.
Chilly Jilly'z features a fantastic brunch and dinner in a unique outdoor atmosphere with fire tables and acoustic music. They also have an indoor dining area for inclement weather days. The Patio at Chilly Jilly'z has everything from perfectly cooked Choice Black Angus filet, salmon, halibut and Chilean Sea Bass to chicken, pork chops and a variety of pasta dishes.
The weather has warmed up and is perfect for a leisurely walk. Clear your head while strolling through the Boulder City Public Art Scape along the main street. More than 30 eclectic sculptures and murals highlight the city's history through the images of the people who built the dam and developed the town. The Boulder City Chamber of Commerce and artist Lee Lanier have created a walking guide to the murals and sculptures. Download the Boulder City Chamber of Commerce App to any smartphone for a step-by-step tour and an in-depth look at each sculpture and mural. Coffee shops, restaurants and wine bars are open along the way, along with a confectionary for goodies.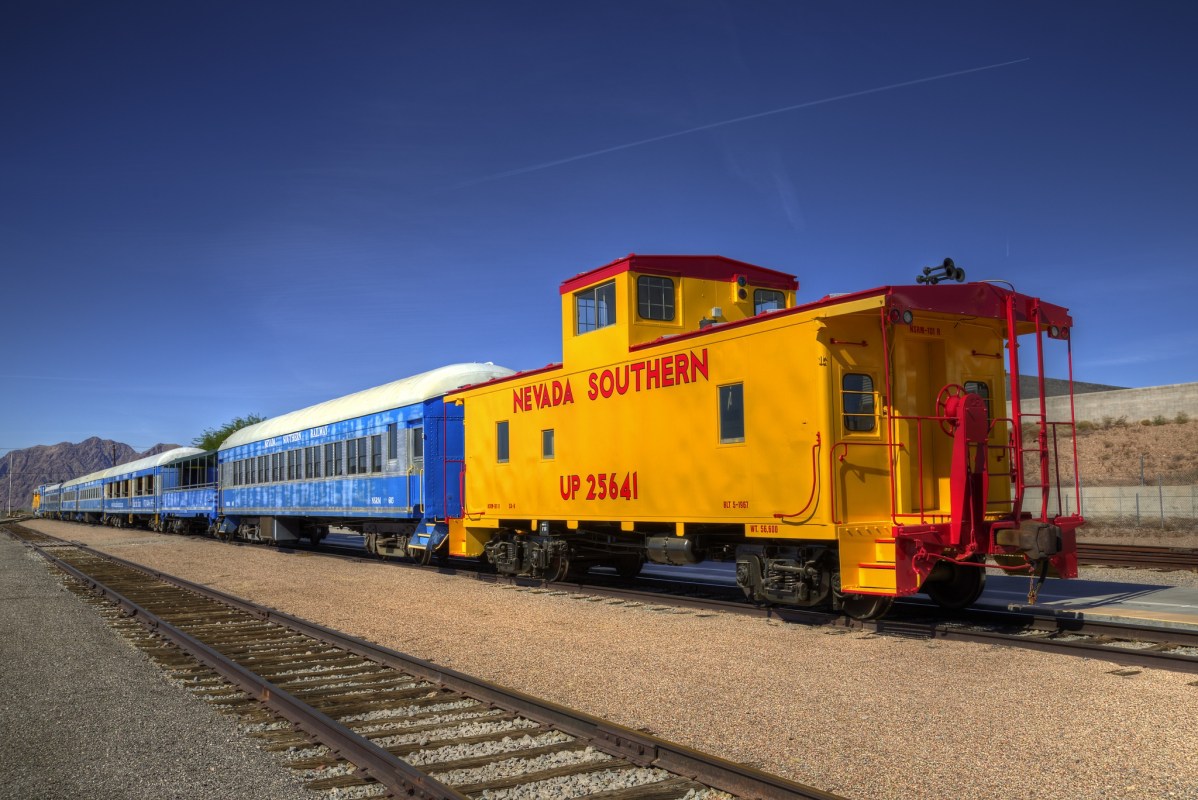 One of the biggest trends in travel is the resurgence of trains, and the Nevada State Railroad Museum celebrates its past, present and future. Get lost in the outdoor pavilion while exploring the many train cars from different times serving diverse purposes. If you are feeling adventurous, rain rides are available over the weekend. Ride along the tracks, look at the scenery and think about the passengers from the past enjoying the rhythmic chug chug of a ride on the historic train.
Connecting with nature with a leisurely stroll or energizing hike is a beautiful way to recharge and energize. Red Mountain Trail on the top of the mountain range overlooking Boulder City and Lake Mead is the perfect location for outdoor activity. You can even catch a glimpse of bighorn sheep and desert tortoise habitats, as well as big horns in Hemenway Park.
Take time for yourself whether discovering the past, enjoying the present, or stopping to take in the sights. Spring is almost here, so the weather is perfect, and it is easy to drive from anywhere in Nevada to plan for a mental health weekend in Boulder City.
Members of the editorial and news staff of the Las Vegas Review-Journal were not involved in the creation of this content.