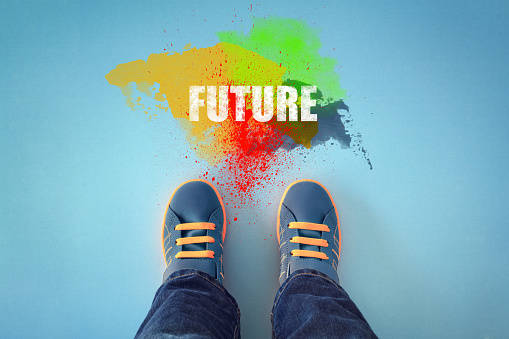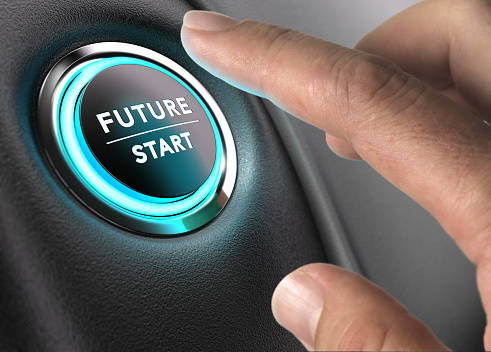 For more times than you can count, I've written about the future, jobs of the future and the workplace of the future. It's my favorite subject.
So here I go again, with an added couple of dimensions, which — if you look for them and think about them enough — you can't help but discover.
OK, so what we've already discussed (recently and more than once, in fact) is that 25 percent of all jobs in 2025 will be jobs that do not exist today. That, by itself, is a lot to digest, but let's look at it alongside some other significant data.
First, it's safe to assume that since those jobs don't exist now, no one will be qualified for them (until we know what they are), and we'll all be going back to "Go" for each of them. Of course, that's not the likely scenario for all of them, but it is a likely scenario for any of them. The obvious smart decision for all of us, then, is to assume a position of continuous learning and professional development if we want to stay competitive.
But then, add this. That's a quarter of the jobs in 2025's civilian labor force, which will have anywhere from 11 to 15 million more jobs than today. So the 25 percent of that workforce is equal to as much as 28 percent of today's workforce, possibly leaving many more of us vulnerable to becoming uncompetitive (unless, of course, we choose — today — to do something about that).
Then there's something I don't see in any career columns (other than here). Not only is our population growing, but what's important to understand is not just how much we're growing, but how and where we're doing it.
Specifically, we are becoming increasingly urban, which means that there will be a higher concentration of candidates competing for the jobs that every reader of this column wants. (If you're reading this online, you could be on the space station for all I know — not exactly an urban center. But thanks for reading anyway.)
For instance, between 2015 and 2020, the U.S. population will have grown by a projected 11.78 million, while the urban growth will fill out at 13.40 million. See the shift?
Urban populations are growing not just organically; there's a migration, too. That will put pressure on job seekers, as urban centers grow from 82.5 percent of our population in 2015 to 84.7 percent in 2020.
What about 2050, if you're interested? Ninety percent. This is not just a regional or national trend. It's global.
Perspective. The most recent five-year period in which the national growth rate exceeded the urban growth rate was 1985-1990. So the trend is not new. It's 30 years old and it's not going to change in most of our lifetimes.
In other words, it's here, it's real, and it's so ingrained in our times that it's no longer just a demographic or census issue. It's a jobs issue.
Here's more. America's median age in 2015 was 38. By 2020, it will be 39. Now, one year may not seem like much of a change, but it's a huge jump in only five years, especially compared to other countries competing against us not just for jobs, but for job creation. It's an issue of world leadership, in particular in those jobs, occupations and industries that will shape the planet's economy.
When discussing this with a colleague recently, her reaction was, "Yeah, but I don't have to worry about all that global stuff. As long as I concentrate on being ready for my future, I'll be alright."
She might be right — if she's interested in the 75 percent of 2025's jobs we know about now. But what a crap shoot! Which jobs are they?
I worked for a company in the 1970s whose newly appointed CEO was asked in a press conference at a national trade show what portion of the market he was aiming for.
"A hundred percent!" he snapped, incredulous that there could be any other answer. "Of course, we won't get it all," he continued, "but we are going for it all."
We — as a population and workforce — are growing larger, older, and closer. If that doesn't point to what you have to do to stay competitive, then I've just wasted your time today.
We have to aim for 100 percent.
Career coach and corporate adviser Eli Amdur has been authoring his weekly "Career Coach" column since 2003, and is the author of his acclaimed career advice book: "It's Not So Far From Here to There: The thinking person's guide to well-managed career." He also is an adjunct professor of two graduate-level leadership courses at Fairleigh Dickinson University in New Jersey. Visit his website at www.amdurcoaching.com.