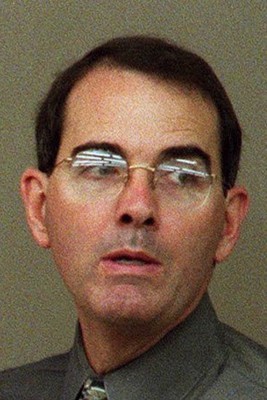 Spring must be on its way. On both sides of the political spectrum, activism is sprouting in Nevada.
On the left, ProgressNow Nevada is up and running. A local branch of the national ProgressNow network of progressive groups, it aims to harness the Internet as a tool for organizing people around issues.
On the right, meanwhile, Reno-based consultant and lobbyist Robert Uithoven, who managed Gov. Jim Gibbons' gubernatorial campaign in 2006, has filed paperwork with the secretary of state's office for the Western Alliance Fund, an issues organization that will tout a fiscally conservative line.
The liberal group, which can be found online at progressnownevada.org, is being run by former Review-Journal columnist and reporter Erin Neff, who left the newspaper several months ago. She said recently it's the 12th state organization to join the network and was seeded with money from the Searchlight Leadership Fund, Sen. Harry Reid's political action committee.
The idea is power in numbers, Neff said. By bringing together a large number of people around a broad array of causes, from health care to the environment to gay rights, the group can put pressure on elected officials. And with instant communication through e-mail, Facebook, Twitter and similar online tools, the pressure can be immediate.
"There's been a need for this in the state, and Harry Reid obviously knows there's a need for it," Neff said. "As for me, I can really apply what I learned in 15 years as a journalist to this work," from blogging and petitions to crafting arguments and messaging.
"The whole idea of organizing the state for the 21st century approach to politics really excites me, especially coming from a 19th century model."
Since the group started a few weeks ago, sign-ups have been brisk, and nearly 1,500 filled out the online petition calling on Sen. John Ensign, R-Nev., to support the federal stimulus bill. Even though that debate is over, the petitions will be printed out and delivered to Ensign's office to make a statement, Neff said.
The conservative group Uithoven is starting will look at both Nevada-specific and national policy issues, Uithoven said, but it's not yet clear what form its actions will take. The fund is still in its early stages and should get up and running in the next few weeks.
According to the paperwork, the group's purpose will be "to educate the public on policies that support low and fair taxes and regulations on the private sector and on the advancement of economic prosperity and privacy rights in the American workforce."
Uithoven said the group's positions will be "not on behalf of any party, candidate or officeholder, but strictly about issues I believe are important and a lot of Nevada taxpayers and businesses feel are important, too."
CLINTON SIGHTING
Former President Bill Clinton slipped in and out of Las Vegas last week, hosting a pricey fundraiser for Clark County Commissioner Rory Reid's gubernatorial ambitions.
The event on Monday at the Las Vegas Springs Preserve was attended by about 30 people at $10,000 apiece, the maximum individual donation to a Nevada campaign. According to sources familiar with the event, it brought in $320,000, with more pledged in commitments.
Clearly, Reid is reaping his reward for his zealous service as state chairman of Hillary Clinton's presidential campaign. She didn't win the nomination, but she won Nevada, and the normally laid-back Reid was an aggressive advocate for his candidate.
Reid already had more than $1 million in the bank for the prospective campaign as of last month's campaign finance reporting. So did Assembly Speaker Barbara Buckley, but she is at a significant disadvantage: She can't raise money again until after the end of the current legislative session.
MAD ABOUT MAGLEV
Republicans tried to put some heat on Sen. Harry Reid last week over the $8 billion that was put into the economic stimulus bill at the last minute for high-speed rail. But it looks like there may be only so much blame — or credit — that can be attributed to the Senate majority leader from Nevada.
White House Chief of Staff Rahm Emanuel told Politico that he was the one who insisted on jacking up funding for rail in the bill, carrying out an order from President Barack Obama.
Likewise, Transportation Secretary Ray LaHood defended the funding as "not just a Reid earmark."
Not that Reid objected. Under the bill, the proposed maglev train between Las Vegas and Anaheim, Calif., one of his pet projects, would be among those eligible to apply.
"I'm glad I get the credit in Nevada," Reid told Politico. "I'll take credit but frankly didn't have much to do with it other than carry forward what Obama wanted."
BY THE BYBEE
Low-key Las Vegas federal judge Jay Bybee may be back in the news soon. And it may not be pretty.
For some months, the Justice Department's Office of Professional Responsibility was investigating Bybee and John Yoo, former senior Justice Department attorneys associated with explosive legal opinions in 2002 and 2003 that provided an underpinning for the Bush administration's use of waterboarding and other controversial interrogation practices.
Bybee, a former professor at UNLV's Boyd School of Law, signed what came to be known as the "Torture Memo" as head of the Office of Legal Counsel in August 2002. It concluded that, for something to be considered torture, it had to be as bad as "the pain accompanying serious physical injury, such as organ failure, impairment of bodily function, or even death."
Investigators were looking into whether Bybee and Yoo violated professional legal standards in how they formed the opinions, which came to light through a leak to the Washington Post in 2004 and were later withdrawn by the Justice Department.
Citing unnamed sources, Newsweek last week reported that a draft of the ethics report is sharply critical and, if approved by Attorney General Eric Holder, it could be forwarded to state bar associations for possible disciplinary action.
Bybee returned to Las Vegas after he was nominated by President Bush and confirmed in March 2003 to become a judge on the 9th U.S. Circuit Court of Appeals. He has declined to comment on the memos.
Nevada's senators cleared a path for his confirmation, although Sen. Harry Reid, D-Nev., since has said Bybee would not be a judge today if the memos had come to light earlier.
KEEPING AN EYE OUT
The Review-Journal last week launched a political news blog, the Political Eye, which hopes to be your No. 1 source for breaking news and insider tidbits.
You can find it at www.lvrj.com/blogs/politics.
The blog is sort of like a Political Notebook that's updated all week long. Check it out. You'll be glad you did.
Stephens Washington Bureau Chief Steve Tetreault contributed to this report. Contact reporter Molly Ball at mball @reviewjournal.com or 702-387-2919.