Activists protesting armed drones arrested at Creech Air Force Base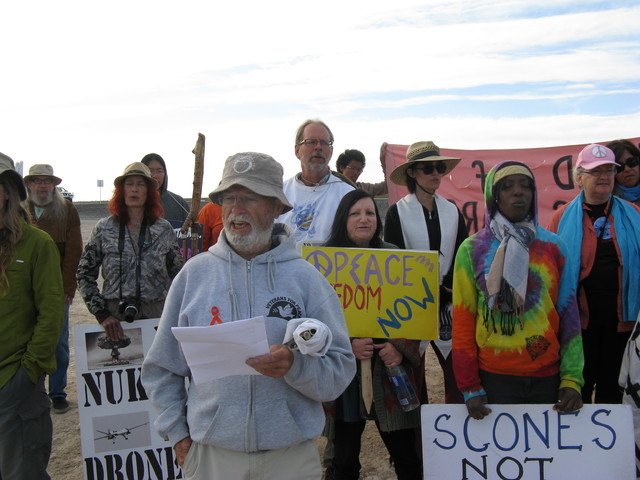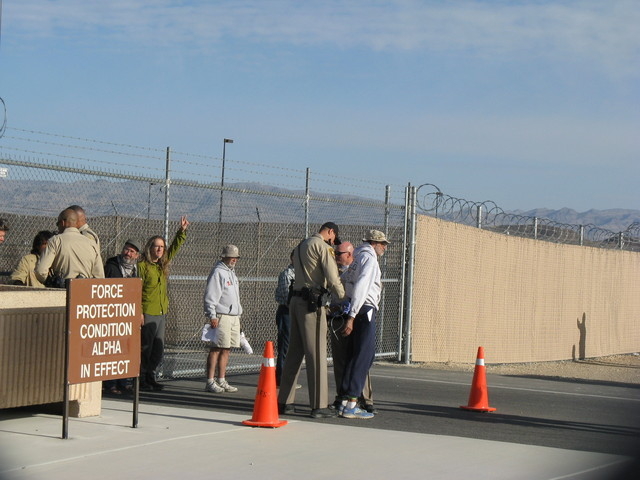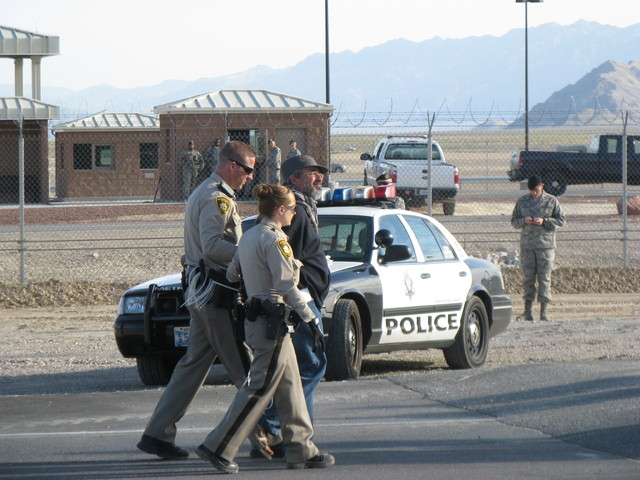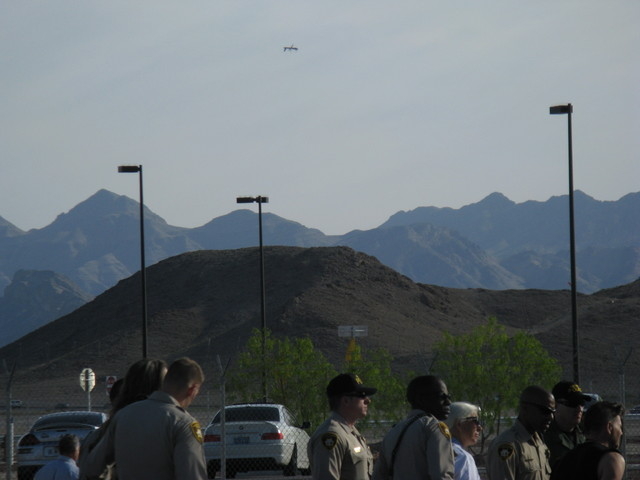 Nine anti-war activists protesting remotely-piloted aircraft operations were arrested Wednesday at Creech Air Force Base, 45 miles northwest of Las Vegas.
The protesters were attempting to deliver a war crimes indictment about the base's armed Predator and Reaper drone operations to Creech commander Col. Jim Cluff.
"The illegality of the CIA 'secretive cluster of units within … the 732nd Operations Group' can no longer be denied or covered up," read a news release from Nevada Desert Experience, a faith-based peace advocacy group. "Hundreds of children have been murdered along with thousands of innocent men and women. The CIA is using Creech Air Force pilots to carry out drone strikes in Pakistan. The War Indictment could not be delivered at a more timely moment."
A Las Vegas police spokeswoman, Officer Laura Meltzer, said the nine were arrested for trespassing and transported to the Clark County Detention Center. They were cited and released and are expected to appear at a later date in a Las Vegas court, she said.
Col. Cluff, the 432nd Wing commander, reacted to the protest in a statement from the base's public affairs staff.
"The citizens outside our gate are exercising their constitutional right to peacefully assemble, which is a right that is guaranteed to all Americans. This is a right we as members of the United States military serve to uphold and protect," Cluff said. "As long as they are being safe and non-violent, we don't have any problem with them protesting."
Contact Keith Rogers at krogers@reviewjournal.com or 702-383-0308. Find him on Twitter: @KeithRogers2.