Animal activists object to raffling off puppies saved in pet store arson case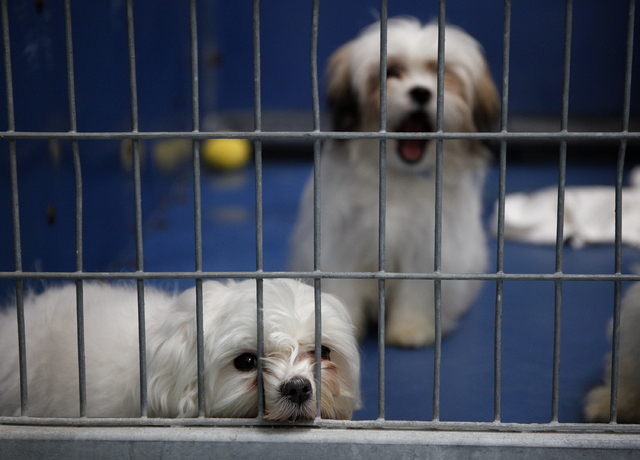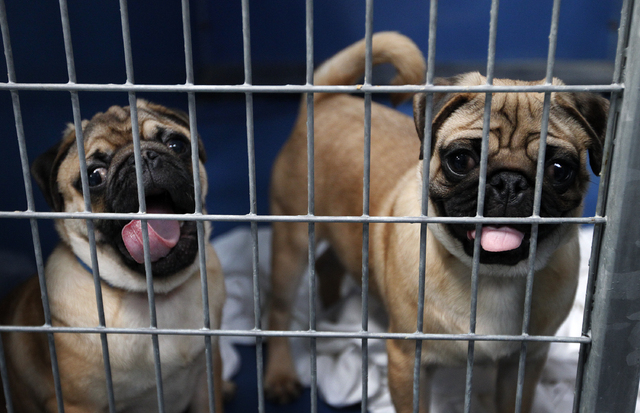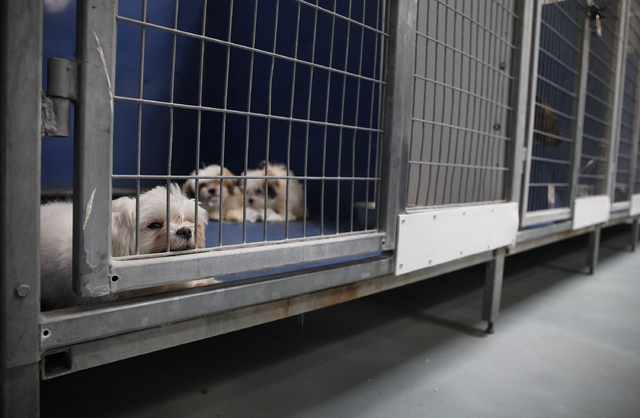 Animal welfare activists are "aggressively exploring" their legal options regarding the treatment of 27 puppies that survived a Las Vegas pet store fire, said Gina Greisen, founder of Nevada Voters for Animals.
"We're just doing our best to put up a fight against a huge injustice that we believe has occurred on behalf of the puppies," Greisen said.
She said she spoke to a lawyer Wednesday on behalf of several activist groups, but she declined to say what avenues they are considering.
Greisen, who has advocated placing the puppies in foster homes, said she objects to a plan to raffle off the animals.
The raffle will start Friday and last through March 13 under plans disclosed at Tuesday's Clark County Commission meeting by Christine Robinson, executive director of The Animal Foundation.
Raffle tickets will be priced at $250 each. Raffle winners will be picked at random and notified on March 14.
The nonprofit organization operates an animal shelter for Clark County, Las Vegas and North Las Vegas, which have their own animal control operations.
Firefighters rescued the puppies on Jan. 27 from the Prince and Princess Pet Boutique at 6870 S. Rainbow Blvd. One of the shop's owners, Gloria Lee, faces arson charges on allegations that she tried to burn down her shop with the dogs inside. No puppies were injured.
The Gaming Control Board has screened the shelter's plans for a raffle and found it's legal and isn't considered a lottery under state law. That's because all purchasers are engaging in a transaction in which they receive fair value for the payment, the Animal Foundation said in a statement. All ticket purchasers who lose can still adopt another animal.
Review-Journal writer Ben Botkin contributed to this report. Contact reporter Carri Geer Thevenot at cgeer@reviewjournal.com or 702-384-8710. Follow @CarriGeer on Twitter.