Clearing up matter of Sinatra and JFK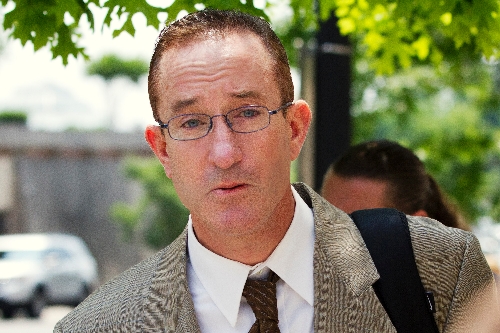 Corinne Sidney, one of the few Las Vegans left from Frank Sinatra's inner circle, was on the telephone to offer some points of historical clarification.
She had read a recent account about the Rat Pack being featured on The History Channel's series "10 Things You Don't Know About."
No. 1 on the special episode's list: details about the blowup in 1962 between Sinatra and John F. Kennedy's administration.
Much has been written and portrayed in film about the 11th-hour cancellation of JFK's stay at Sinatra's golf course compound in Rancho Mirage, Calif.
First of all, it's been reported that the White House informed Sinatra about the cancellation a couple of days in advance.
Sidney begs to differ. "It was the same day JFK was supposed to arrive. I was there."
Twice married to Jack Entratter, the legendary president of the Sands Hotel (the Rat Pack's main hangout), Sidney, along with Entratter, was among a small group of guests who would be welcoming the Kennedys that evening at Sinatra's home.
The Entratters were regulars at Sinatra's. Jack Entratter and Sinatra went back to the days when Entratter hired him at New York City's famed Copacabana Club.
"When Frank went through his dark period," Sidney said, "he would stay at the Sands, and Jack would carry him. Ava (Gardner) was out chasing bullfighters in Spain."
She added, "When I came into the picture in the late 1950s, Jack and Frank were very close and business associates."
Back to JFK's visit. Movie stars Kirk Douglas and Yul Brynner also were invited, Sidney said. So was songwriter Sammy Cahn.
"Frank had gotten the great idea a couple months before the president's visit to build a guest house for him.
"It has been reported," she said, "that Frank built a helipad for JFK's visit. That was not built for the president. Frank loved helicopters and would ride a helicopter to his home until he got pressured by the golf course."
Sidney said she was in the living room of the house playing backgammon with actress Mia Farrow, Sinatra's wife, when the phone call came from the White House.
"He slammed the phone down and said, 'That (expletive) Bobby!' " No doubt a reference to U.S. Attorney General Bobby Kennedy, she said.
"He stormed out of the room. We were all disappointed and sad. He had gone to a lot of trouble to see JFK elected and had put together his inauguration party.
"He was doubly hurt that the president instead stayed with Bing Crosby," a good friend but a well-known Republican.
"Frank felt very betrayed," Sidney said.
THE SCENE AND HEARD
Brian McNamee, the former strength trainer for Roger Clemens, has been a Las Vegas resident at times during the past couple of years, most likely to stay out of the spotlight. He's a star witness for the government in Clemens' perjury trial going on in Washington. …
Las Vegas attorney Jim Jimmerson, one of 100 recipients of the Ellis Island Medal of Honor over the weekend, was accompanied by more than a dozen family members and law office staffers. The honorees included: Frankie Valli and Bob Gaudio of The Four Seasons; Angelo Dundee, Muhammad Ali's longtime trainer; former boxing champion Ray "Boom Boom" Mancini and Brooke Shields.
SIGHTINGS
Olympics figure skater Scott Hamilton, the gold medalist at the 1984 Sarajevo Games, backstage before Terry Fator's show at The Mirage on Tuesday. … Pro Football Hall of Fame quarterback Dan Fouts, at Piero's Italian Cuisine on Tuesday, mingling with a delegation of San Diego Chargers executives, coach Norv Turner, players Takeo Spikes and Ryan Mathews, and members of the cheer squad. Chargers owner Dean Spanos owns a home at Park Towers.
THE PUNCH LINE
"Officials in London plan to use high-pitched and painful sounds to disperse large crowds at the Olympics this summer. Or as the cast of 'The View' put it, 'Looks like we're going to the Olympics!' " – Jimmy Fallon
Norm Clarke can be reached at 702-383-0244 or norm@reviewjournal.com. Find additional sightings and more online at www.normclarke.com. Follow Norm on Twitter @Norm_Clarke.