Culinary and Bartender workers authorize strike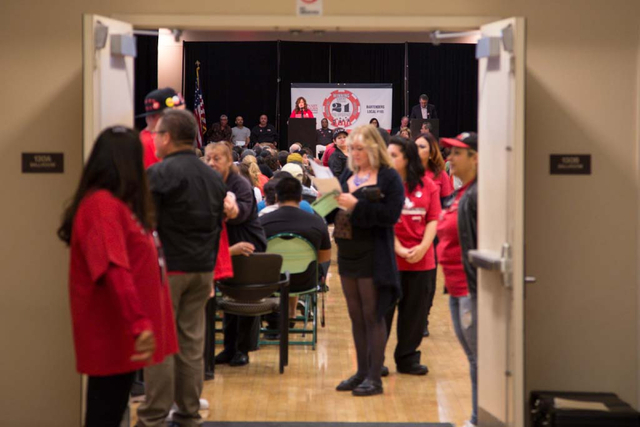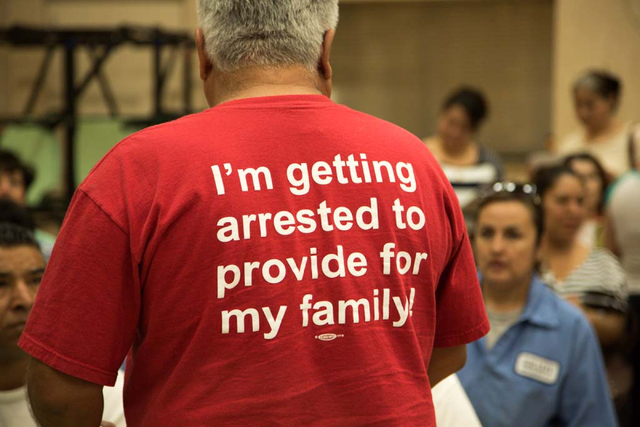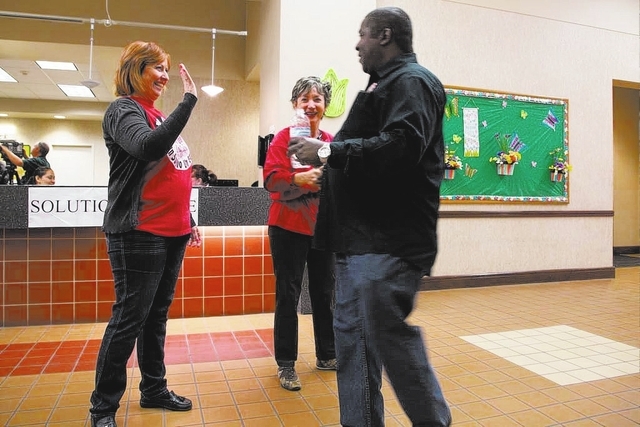 Members of the Culinary and Bartenders unions voted Thursday to authorize a strike at 10 downtown Las Vegas casinos and two other properties, though they have not determined when strikes could begin.
The authorization comes after a more than a year-and-a-half of negotiation with the casinos, Culinary Local 226 spokeswoman Bethany Khan said.
The casino properties in question: Binion's, El Cortez, Four Queens, Fremont, Golden Gate, Golden Nugget, Las Vegas Club, Las Vegas Plaza, Main Street Station, and The D. The vote also affects workers at the Margaritaville restaurant on the Strip and Brady Laundries, which provides linen services for casino workers.
About 5,000 Culinary and Bartenders union employees work at all 12 properties. Of the unspecified number of workers who voted, 99 percent were in favor of the action. The vote took place at the East Las Vegas Community Center.
Barbara Chambers, a status board operator at Fremont for 35 years, was one of the union workers who authorized a strike. Her daughter, Sharon Williams, also works as a status board operator at Golden Nugget and voted in favor of a strike.
Chambers said she found the vote important in order "to let that company know the Fremont wouldn't be the Fremont if it wasn't for the back-of-the-house workers."
Many of those properties are independently owned, unlike several of the MGM and Caesars properties on the Strip, which means union leaders have to meet with casino executives separately.
Ever since contracts expired in 2013, union leaders have tried to negotiate health benefits, better wages, and a guaranteed work week.
"I'd strike for as long as I have to strike," said Chad Neanover, who has worked as a prep cook at Margaritaville for the past 10 years. His benefits help support his children, ages 20 and 15, and pay for his wife's diabetes medication. "It's just really frustrating because we're the last ones on the Strip without a contract."
Last year, the workers voted to increase monthly dues by $25 in case of a strike. If the workers decide to strike, each could get that money back in exchange for at least four hours of picketing.
Contact reporter David Ferrara at dferrara@reviewjournal.com or 702-387-5290.